Posted:
Filed under: Packaging Reviews, Retail
| Tags: Back of Pack Design, Best Packaging Designs, Box Packaging, Branding, Branding News, Branding Reviews, British Design, Creative Packaging, Designed by Pentagram, Graphic Design Blog, Packaging Company, Packaging Design, Packaging Design Blog, Packaging Design Resource, Packaging News, The Best Brand Identities of 2014, The Best Packaging of 2014
Comments Off

on John Lewis Spectrum designed by Pentagram
Opinion by Richard Baird.
Spectrum is a recently redesigned consumer electronics range created by and sold through British department store John Lewis. The range includes DAB radios, alarm clocks, speakers and iPad covers. These are bound by a cohesive aesthetic of soft plastic, geometric forms, bright colours and a packaging treatment created by international design studio Pentagram, led by partner Harry Pearce.
---
Posted:
Filed under: Business, Banking, Law and Finance, Logo Reviews, Technology
| Tags: Bag Design, Brand Identity, Brand Identity Reviews, Branding, Designed by Pentagram, Duplex Business Cards, Graphic Design, Logo Design & Branding Blog, Logo News, Logo Opinion, Logos, Logotypes, Not for Profit Design, Sans-serif Logotypes, Sign Design, The Best Brand Identities of 2013, The Best Logo Designs of 2013, Tote Bag Design, White Block Foil, White Ink
Comments Off

on Platform designed by Pentagram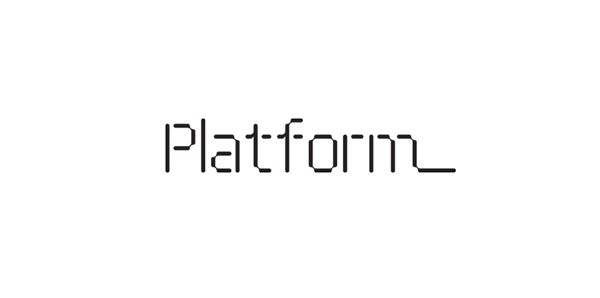 Platform is a not-for-profit organisation that aims to "increase the interest and participation of underrepresented groups in the fields of technology and entrepreneurship, with a particular focus on African-Americans, Latinos and women" and "to help influence and inspire the next generation of innovators, inventors and entrepreneurs" through its website, conferences and providing "access to current leaders and role models". Platform's visual identity, designed by Pentagram, delivers a clear and consistent technological platform and subtle sense of educational accessiblity through the shared aesthetic of 'digital' type and playful iconography, a monochromatic colour palette in print and bright blocks of contemporary colour and modular structure on-line.
---