Posted: June 26, 2013
Filed under: Business, Banking, Law and Finance, Logo Reviews
| Tags: Brand Identity, Brand Identity Reviews, Branding, Design For Print, Design News, Design Opinion, Design Reviews, Designed by Bunch, Fedrigoni Papers & Boards, Fonts in Use: GT Walsheim, Graphic Design, Logo Design & Branding Blog, Logo Designs, Logo Opinion, Logos, Monogram Design, Notebook Design, Printed by Cerovski, Sans-serif Logotypes, Stationery Design, The Best Brand Identities of 2013, Type Foundry: Grilli Type, Typography
Comments Off

on Willow Tree designed by Bunch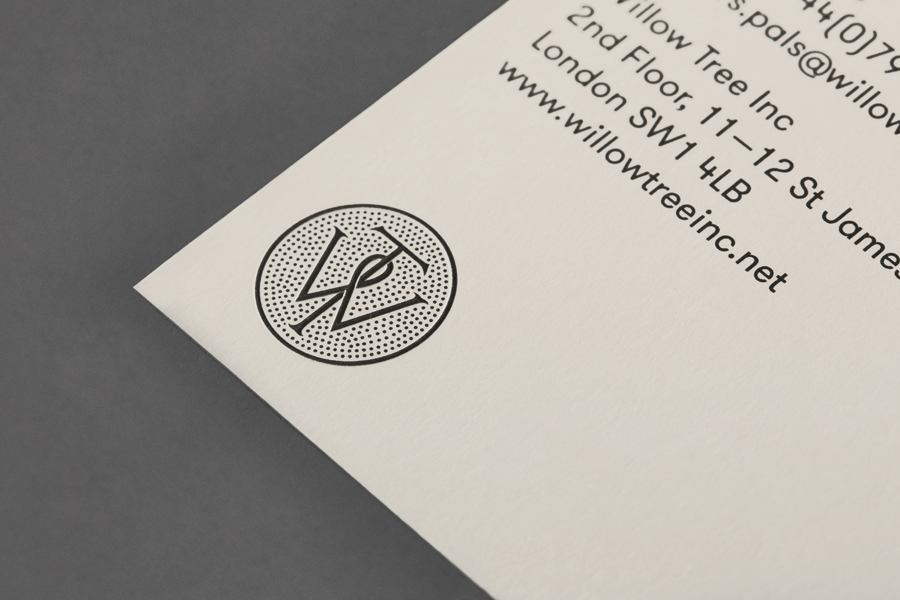 Willow Tree, one of London's leading business consultancies, worked with graphic design studio Bunch to develop a new but traditional-looking visual identity with an attention to detail.
Based around a WT monogram, created by typographer Spencer Charles, utilised as a mix of embosses, carved in seals and simulated watermark, and using purple cloth, black leather, cream paper and handmade coffee pottery, Bunch's solution embraces a strong crafted quality alongside a more contemporary use of space and type.
---
Posted: June 24, 2013
Filed under: Architecture and The Built Environment, Interior Design, Logo Reviews
| Tags: Architecture Logos, Blind Emboss, Brand Identity, Brand Identity Reviews, Branding, Business Card Design, Design For Print, Design News, Design Opinion, Design Reviews, Designed by Mucho, Embossed Business Cards, Graphic Design, Logo Design & Branding Blog, Logo Designs, Logo Opinion, Logos, Minimal Design, Minimal Logos, Sans-serif Logotypes, Stationery Design, The Best Architecture Logos, The Best Brand Identities of 2013, Typography
Comments Off

on Síol Studio designed by Mucho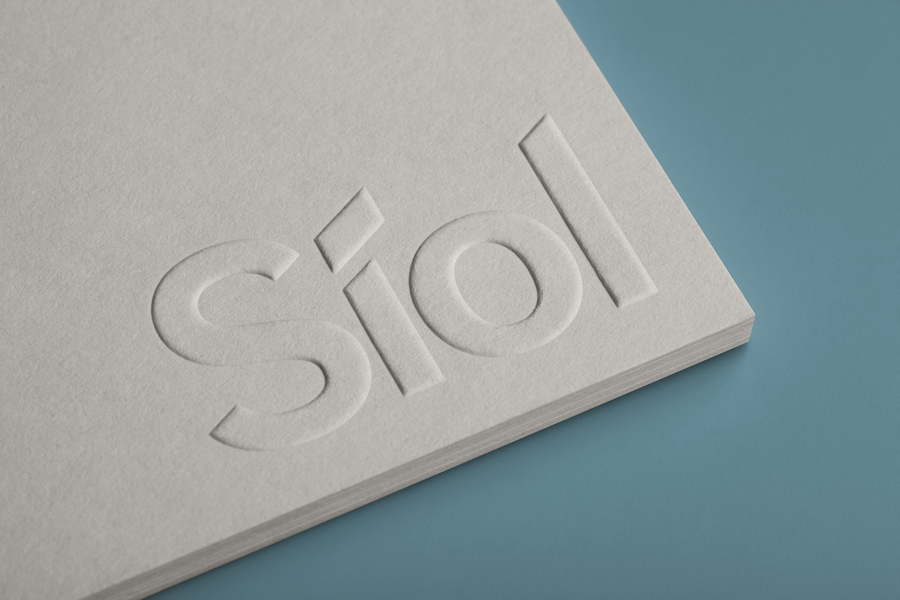 San Francisco-based architecture studio Síol recently commissioned multidisciplinary design agency Mucho to develop a new visual identity solution that would embody "their philosophy of conceptual, clean architecture for both interior and exterior design." Based around a customised sans-serif logotype executed as a blind deboss, the identity conveys the familiar architectural themes of light and shadow formed within three-dimensional space and a practical, corporate efficiency.
---