Posted: March 19, 2013
Filed under: Logo Reviews, Technology
| Tags: Animated Logos, Bag Design, Brand Identity, Brand Identity Reviews, Branding, Design For Print, Design News, Designed by Bunch, Designed by Kurppa Hosk, Fonts In Use: Gridnik, Graphic Design, Logo Design & Branding Blog, Logo Designs, Logo Opinion, Logos, Logotypes, Notebook Design, Printed by Cerovski, Sans-serif Logotypes, Stationery Design, Technology Logos, The Best Brand Identities of 2013, The Best Logo Designs of 2013, Typography
Comments Off

on Fogg designed by Bunch & Kurppa Hosk
Opinion by Richard Baird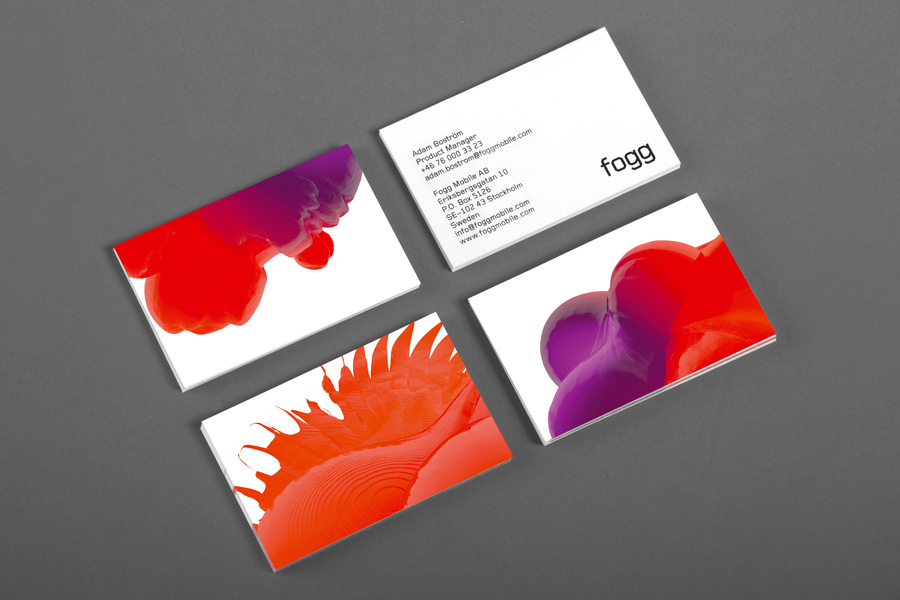 By purchasing overcapacity from international telecom networks, Fogg Mobile provides a fixed cost mobile data traffic service for people who want to avoid unexpected roaming bills when travelling abroad. Through the animate and evolving qualities of computer generated imagery and a combination of unbleached paper, stitching, flat coated colour and silver polypropylene, Fogg's visual identity, created by Kurppa Hosk and developed by Bunch, delivers an interesting physicality and travel utility to a digital service alongside the more conventional technological cues of recurring geometric typographic form.
---
Posted: February 26, 2013
Filed under: Architecture and The Built Environment, Logo Reviews
| Tags: Architecture Logos, Blind Emboss, Brand Identity, Brand Identity Reviews, Branding, Branding News, Business Card Design, Design For Print, Design News, Design Opinion, Design Reviews, Designed by Neue, Designed in Oslo, From Scandinavia, Geometric Pattern, Graphic Design, Grids and Guides, Logo Design & Branding Blog, Logo Designs, Logo News, Logo Opinion, Logos, Logotypes, Norwegian Design, Sans-serif Logotypes, The Best Architecture Logos, The Best Brand Identities of 2013, The Best Logo Designs of 2013, Typography, UV Varnish, Visual Identity Design Blog
1 Comment »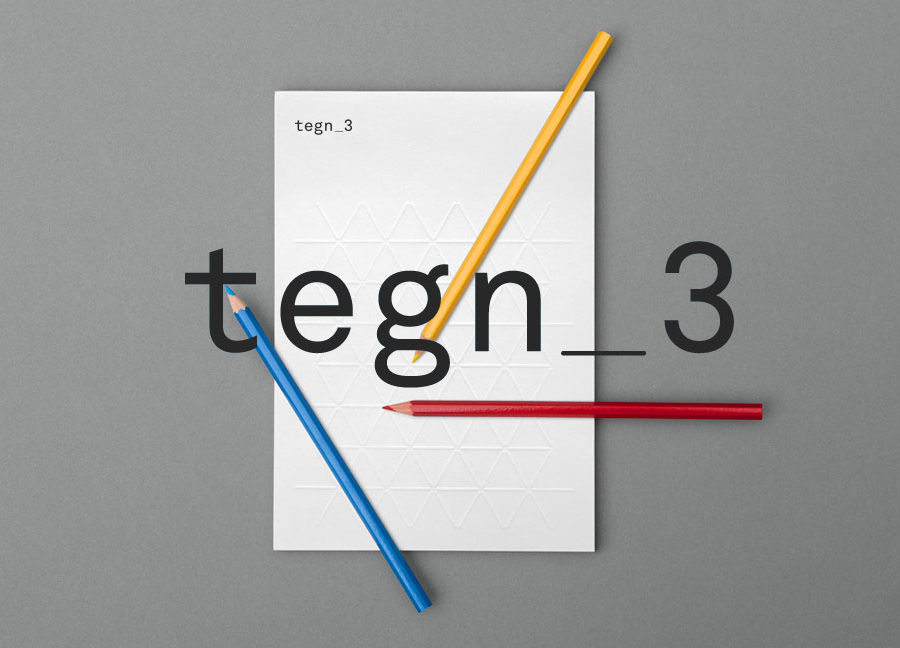 Tegn_3 is a Norwegian, multidisciplinary, architecture design studio that, through inclusive methods, process-oriented and competent project management, deliver holistic solutions that encompass the fields of architecture, planning and landscape, to large clients across Scandinavia. Their visual identity, developed by Neue, draws together the themes of technical knowledge, structure, connections, collaboration and creativity through neutral typography, a modular and expanding geometric pattern, tactile and reflective print finishes, ample white space and the more unusual, playful addition of colour and the engagement of an interactive image generator.
---