Posted: January 31, 2013
Filed under: Architecture and The Built Environment, Logo Reviews
| Tags: Architecture Logos, Brand Identity, Brand Identity Reviews, Branding, Branding News, Business Card Design, Design For Print, Design News, Design Opinion, Designed by Heydays, Designed in Oslo, Die Cut Design Detail, Graphic Design, Logo Design & Branding Blog, Logo Designs, Logo News, Logo Opinion, Logomarks, Logos, Logotypes, Monogram Design, The Best Architecture Logos, The Best Brand Identities of 2013, The Best Logo Designs of 2013, Typography
Comments Off

on O Architecture designed by Heydays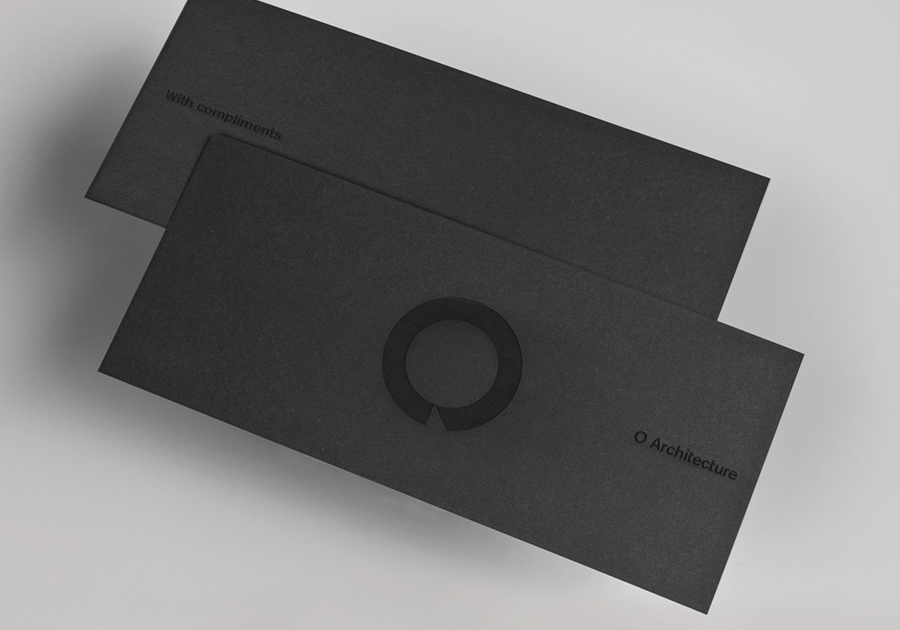 O Archi­tec­ture is a small, Lille-based multidisciplinary studio whose practices extend beyond traditional architectural services to include artistic installations, educational courses and editorial work. Their visual identity, 'a solid cir­cle with a dis­rup­tion that cre­ates a tri­an­gle rem­i­nis­cent of an A' – created by design agency Heydays – , unites the broad remit of the studio under a simple sym­bol with a revolving, holistic quality that can be easily executed across a variety of collaterals.
---
Posted: January 29, 2013
Filed under: Logo Reviews, Property
| Tags: Architecture Logos, Brand Identity, Brand Identity Reviews, Branding, Branding News, Business Card Design, Design For Print, Design News, Design Opinion, Design Reviews, Designed by Studio Hi Ho, Graphic Design, Logo Design & Branding Blog, Logo Opinion, Logos, Logotypes, Luxury Logos and Packaging Design, Monochromatic Brand Identities, Property Development Logos, Sans-serif Logotypes, The Best Brand Identities of 2013, The Best Logo Designs of 2013, Typography, Visual Identity Design Blog
Comments Off

on Martino Group designed by Studio Hi Ho
Martino Group is an Australian property developer with a 'holistic approach that encompasses art, design and architecture'. Their visual identity, developed by Melbourne-based brand and communication studio Hi Ho, extends a simple typographic observation and minor adjustment into a system that conveys a 'beautiful but functional' philosophy, and unites the group's latest property developments and the limited edition prints and carefully selected hand washes that fill them.
---