Posted: January 9, 2013
Filed under: Art and Design, Logo Reviews
| Tags: Brand Identity Reviews, Branding, Design For Print, Design News, Design Opinion, Furniture Design Logos, Gold Foil, Graphic Design, Gravure Embossed Papers, Logo Design & Branding Blog, Logo Designs, Logos, Monogram Design, The Best Brand Identities of 2013, The Best Logo Designs of 2013, Typography, Visual Identity Design Blog
Comments Off

on La Chance designed by Artworklove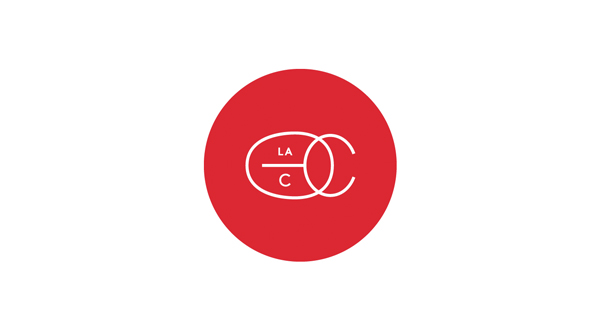 La Chance is a furniture and lighting company that manufactures and retails 'sophisticated, rich and distinctive products based on noble materials' developed by the 'best designers of the new generation'. La Chance's visual identity, designed by Artworklove – who's approach is based on 'artistic experimentation and systematic design structure, and specialises in the production of sensitively finished work with a well-considered balance of form and function' – unites tactile material choices, high quality print finishes and a visual identity that blends the fine lines of a monogram with the an unusual reverse italic aesthetic of the logo-type to reflect the uniquely crafted and technical quality of their products.
---
Posted: January 3, 2013
Filed under:
Logo Reviews
| Tags: Agriculture Logos and Packaging, Bag Design, Brand Identity Reviews, Branding, Brochure Design, Business Card Design, Design For Print, Design News, Design Opinion, Design Reviews, Designed by lg2boutique, Designed in Montreal, Designed in Québec, Fonts in Use: Brothers, Fonts in Use: FF Kievit, Fonts in Use: Vitesse, Graphic Design, Heritage, Logo Design & Branding Blog, Logo Designs, Packaging Design, Serif Logotypes, The Best Brand Identities of 2013, The Best Logo Designs of 2013, Tinted Photography, Typography
Comments Off

on F. Ménard designed by Lg2boutique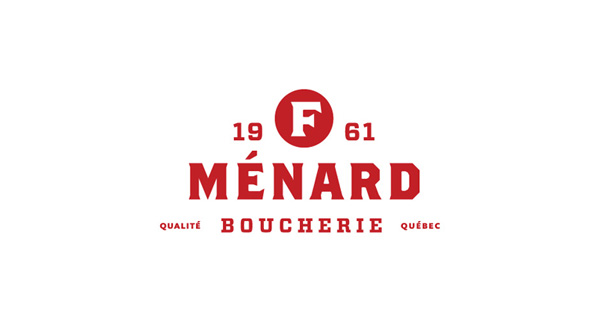 F. Ménard is a Canadian pork producer and butcher with a family heritage that dates back fifty years. Their visual identity, developed by brand and packaging design specialist lg2boutique, creates a seamless fusion of a past and present – traditional service values alongside contemporary high standards – through the union of vintage and contemporary photography, the utilisation of digitised, early 20th century typeface and a flat, economical colour palette cohesively executed across a variety of collaterals.
---