Posted: July 16, 2015
Filed under: Art and Design, Graphic Design Reviews
| Tags: Book & Magazine Design, Brochure Design, Campaign Design, Catalogue Design, Design For Print, Design Reviews, Design Reviews: Editorial Design, Designed by Inhouse, Designed in Auckland, Editorial Design, Foil Blocking, From New Zealand, Graphic Design, Graphic Design Blog, Homeware, Magazine Design, Magazine Spreads, Report Design, Sans-serif Logotypes, The Best Graphic Design Work of 2015
Comments Off

on ECC Milano 2015 by Inhouse, New Zealand
Opinion by Richard Baird.
ECC is a high quality lighting, furniture and product supplier for both the home and commercial markets. It represents a variety of brands, some of which include Jeremy Coal, Parri and Lumina, and has showrooms throughout Australia and New Zealand.
As part of its continued commitment to these brands, ECC attends Salone Internazionale del Mobile di Milano, an annual event that showcases the latest products and technologies from the industry. The ECC Milan Report is a distillation of this event and features the latest releases from design leaders such as Flos, Moooi, Minotti and Tom Dixon, alongside editorials and interviews. Auckland based graphic design studio Inhouse, who won Bronze at New Zealand's Best Awards for their ECC 2014 Milan Report, worked with ECC again to create cover, spreads and layouts for their 2015 edition.
---
Posted: October 12, 2012
Filed under: Fonts in Use, Logo Reviews, Technology
| Tags: Brand Identity Reviews, Branding, Branding News, Brochure Design, Croatian Design, Design Opinion, Designed by Bunch, Fonts in Use: Replica, Graphic Design, Logo Design & Branding Blog, Logo Designs, Logo News, Logotypes, Monogram Design, Report Design, Sans-serif Logotypes, Software Logos, Technology Logos, The Best Logo Designs of 2012, Type Foundry: Lineto, Typography, White Ink
Comments Off

on ITI Computers and Diventa designed by Bunch
Opinion by Richard Baird.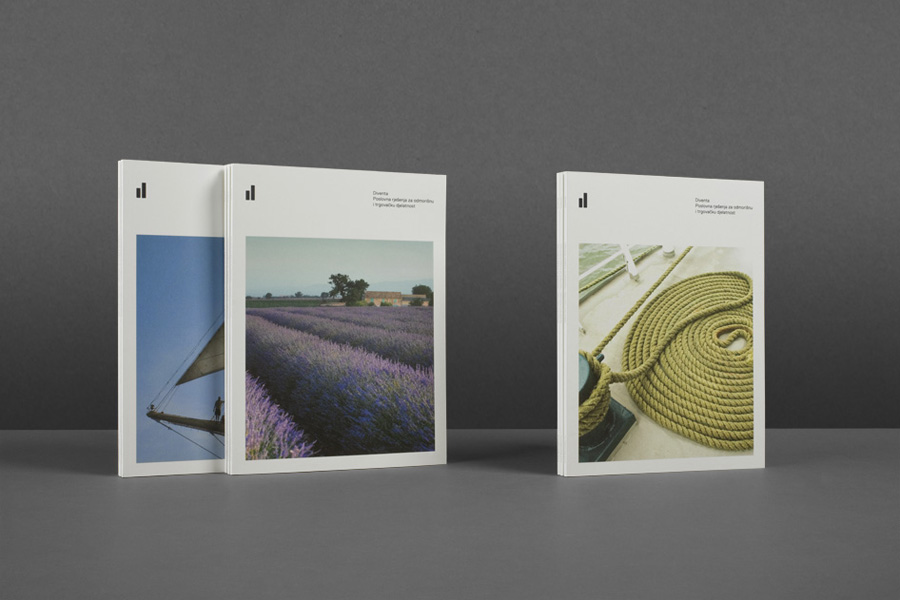 ITI Computers is a Croatian-based software company that specialises in the development of IT solutions for the leisure, tourism and hospitality sectors. Bound by a consistent typographic and monogrammatic design solution but divided by an organic and systematic contrast of context, creative agency Bunch developed a new logo and print solution for ITI and its leading management product Diventa, which delivers an interesting richness to familiar technological cues.
---