Posted:
Filed under: Logo Reviews, Packaging Reviews, Retail
| Tags: Bag Design, Best Packaging Designs, Branding, Design For Print, Designed by Salad Creative, Graphic Design, Illustration, Logo Design & Branding Blog, Packaging Design, Packaging Design Blog, Packaging News, Retail Logos, Sans-serif Logotypes, Typography
Comments Off

on BritBag designed by Salad Creative
Classic Bag is a UK-based cost-effective packaging solutions business that prints and manufactures carriers, boxes and bags for a variety of retailers, hotels and fashion brands including Browns, Vivienne Westwood and The Dorchester. Independent graphic design studio Salad was commissioned by Classic Bag to develop an identity and a series of 'innovative and exclusive' retail bag concepts under the new label BritBag. Utilising a simple combination of monogram, sans-serif logo-type, limited colour palette and illustrated pattern work with a familiar Britishness, the solution mixes the playful and iconic with a high-street fashion quality.
---
Posted:
Filed under: Fashion, Fonts in Use, Logo Reviews, Retail
| Tags: Arjowiggins Papers, Brand Identity Reviews, Branding News, Coloured Paper, Design Reviews, Designed by Atipo, Handcraft, Letterhead Design, Letterpress Business Cards, Logo Design & Branding Blog, Logo Designs, Logo News, Logotypes, Pastel Colours, Retail Logos, Sans-serif Logotypes, Store Logos, The Best Logo Designs of 2012, Typography
Comments Off

on Mi&Mall by Atipo, Spain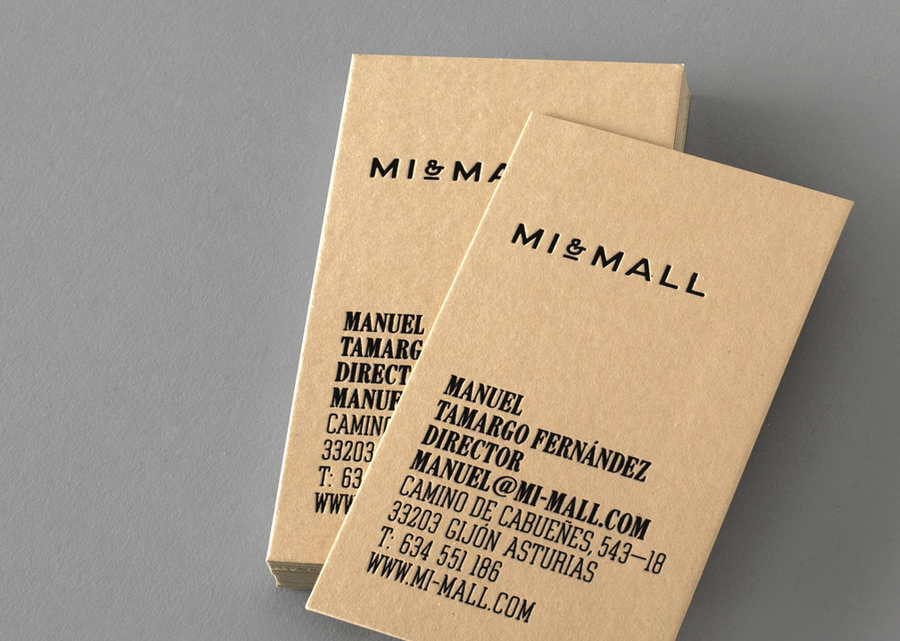 Mi&Mall is an online shopping destination and resource that brings together and supports small to medium designer brands for people interested in fashion, trends and exclusive collections. Based around a simple logo-type, ampersand, a pale colour palette and a tactile print and material choice, Mi&Mall's visual identity, created by Spanish multidisciplinary design studio Atipo, mixes high fashion and boutique craft cues to express style and exclusivity with a sense of handmade quality and individuality.
---