Posted: July 29, 2011
Filed under: Food and Drink, Packaging Reviews
| Tags: Design Reviews, Designed by Studio h, Illustration, Packaging Design, Packaging Design Blog, Packaging News, Yoghurt Packaging
3 Comments »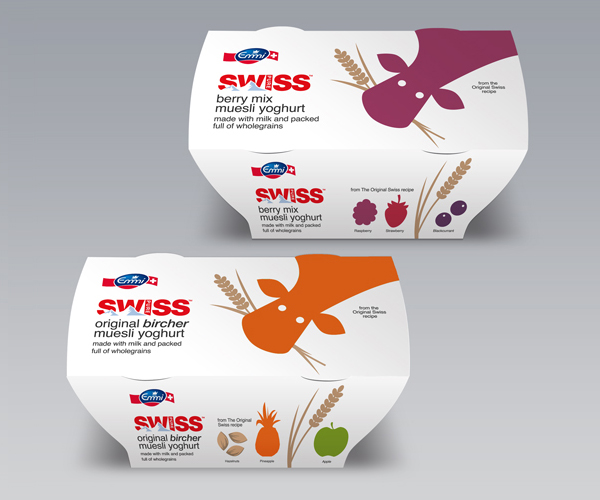 Swiss Plus is a range of yoghurt products from manufacturer Emmi. As part of a re-brand, London based Studio h created a new simpler packaging solution that avoids the usual clichés and utilises a straightforward illustrative style for the UK market.
---
Posted: July 28, 2011
Filed under: Packaging Reviews, Retail
| Tags: Design Reviews, Food Logos and Packaging Design, Packaging Design, Packaging Design Blog, Packaging News, Unbleached Materials
2 Comments »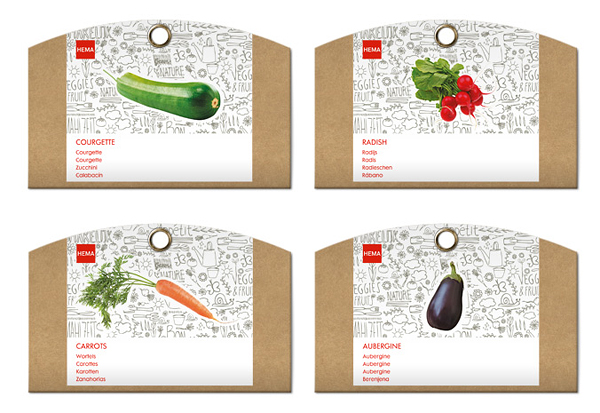 HEMA is an international retailer established in 1926 with over 400 shops across the Netherlands, Belgium, Luxumberg and Germany. HEMA typically sells own brand products across a variety of categories including clothing, food, gardening tools, office supplies and homeware. Studio Kluif has been involved in the branding and packaging of these products since 2002 and designed this year's new range titled 'Grow Your Own' that blends illustration and photography to deliver a functional and aspiring pack design.
---