Posted:
Filed under: Art and Design, Logo Reviews
| Tags: Blind Emboss, Designed by Savvy, Graphic Design, Industrial Design, Ink Stamps, Logo Designs, Logotypes, Manufacturing Logos, The Best Logo Designs of 2012, Typography
Comments Off

on Jorge Diego Etienne designed by Savvy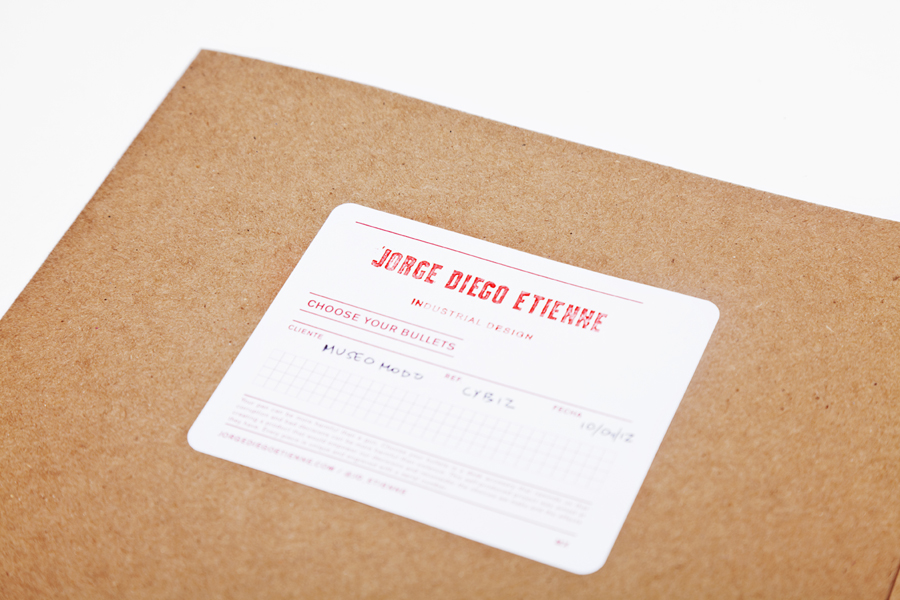 Jorge Diego Etienne is a Monterrey (MX) based industrial designer and studio owner. His new identity, created by multidisciplinary design agency Savvy, neatly contrasts technical and professional precision with a sense of personal handcraft through a complementary combination of tall geometric letterforms and curved terminals—executed across a monogram and logotype, the utilisation of grids, guides and fine lines, uncoated material choices, a blind emboss and the modular sticker and hand stamped print finish of the collaterals. The colour palette offers a similar juxtaposition and duality through the clinical and efficient use of white space and the contemporary creativity (and single colour restraint) of a vivid red.
---