Posted: December 13, 2013
Filed under: Art and Design, Packaging Reviews
| Tags: Best Packaging Designs, Box Packaging, British Design, Coloured Paper, Designed in Glasgow, Foil Blocking, Packaging Design, Packaging Design Blog, Packaging News, Packaging Opinion, Scottish Design, Silver Block Foil, The Best Packaging of 2013, Uncoated Papers & Cards
Comments Off

on Oblique Paul Smith Edition designed by Graphical House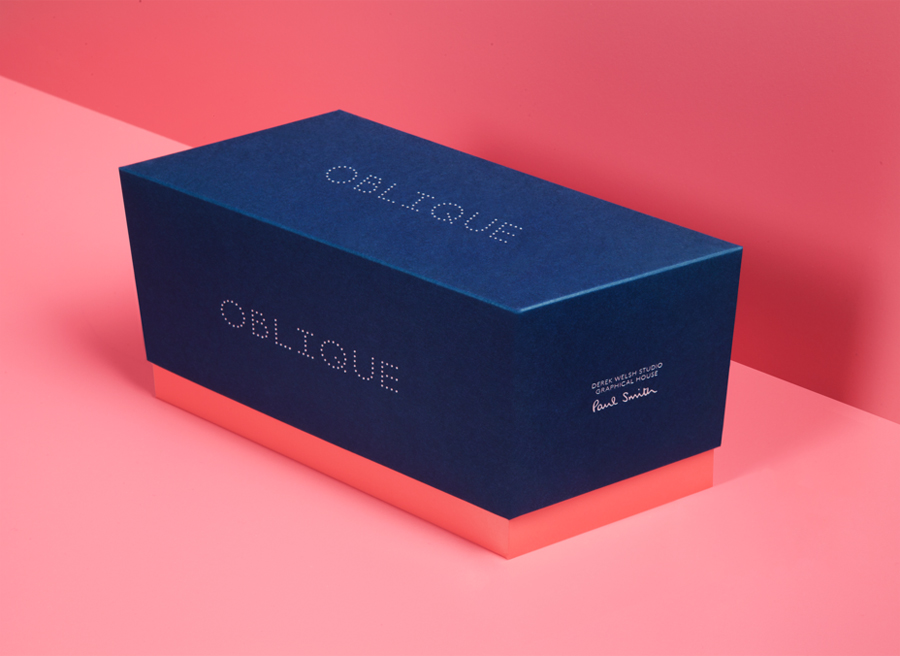 Graphical House and Derek Welsh Studio recently produced a special edition version of their distinctive domino set and collaborative project Oblique for Paul Smith. The dominoes, handcrafted in walnut using 45 processes, 8,400 hand drilled holes, 155m of walnut, 15m² of laminate, 75m² of 150 grit sandpaper, 20m² of 320 grit sandpaper and 18 hand files, come in a drawstring bag packed in a navy and pink box with a foil print finish.
---
Posted: October 28, 2013
Filed under: Interior Design, Logo Reviews
| Tags: Black and White, Black Block Foil, Blind Emboss, Brand Identity, Brand Identity Reviews, Branding, British Design, Business Card Design, Design For Print, Designed by Graphical House, Designed in Glasgow, Embossed Business Cards, Gold Foil, Interior Design, Logo Design & Branding Blog, Logo Opinion, Logos, Sans-serif Logotypes, Scottish Design, Stationery Design, The Best Brand Identities of 2013, The Best Custom Logotypes, The Best Logo Designs of 2013, Uncoated Papers & Cards
1 Comment »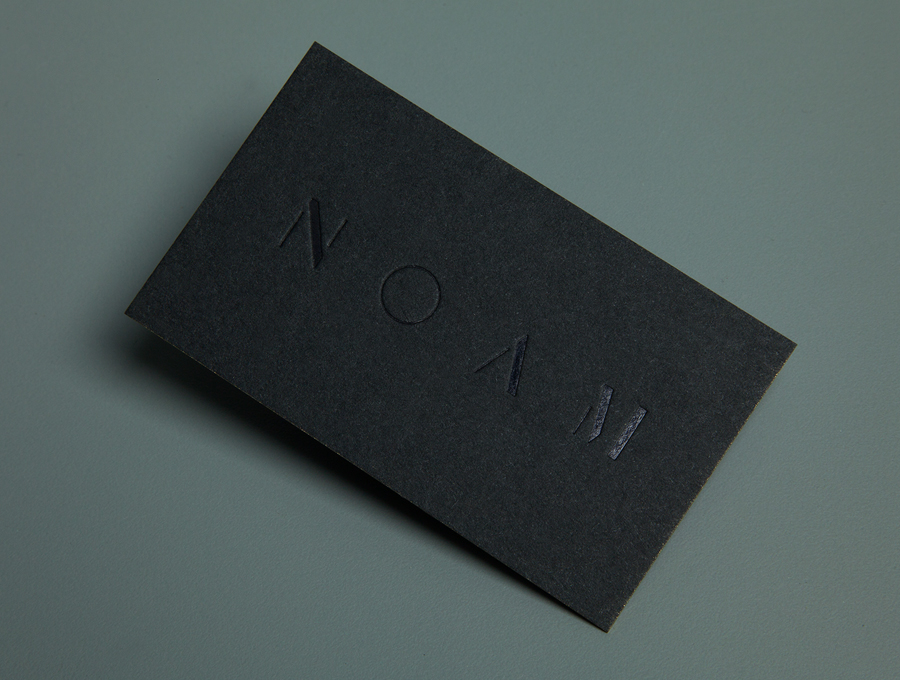 Noam is a London based interior design firm that specialises in luxury finishes. Graphical House recently developed a new brand identity for Noam which they describe as understated and articulating "the precise and deliberate attention to detail, material and finesse present in the environments created by the firm". These values resonate through the high quality materials and print finishes, and offer a communicative and aesthetic counterpoint to the reductionist sensibilities of the logotype and website.
---