Posted:
Filed under: Business, Banking, Law and Finance, Logo Reviews
| Tags: Brand Identity, Brand Identity Design, Brand Identity Reviews, Branding, Branding Blog, Branding Reviews, Business Card Design, Colourful Business Cards, Designed by Apartment One, Edge Painted Detail, Graphic Design, Logo Design & Branding Blog, Logo Designs, Logo News, Logotypes, New Logo, Script Logotypes, Stationery Design, The Best Brand Identities of 2014, The Best Business Cards of 2014, The Best Logo Designs of 2014
Comments Off

on Adlin Inc. designed by Apartment One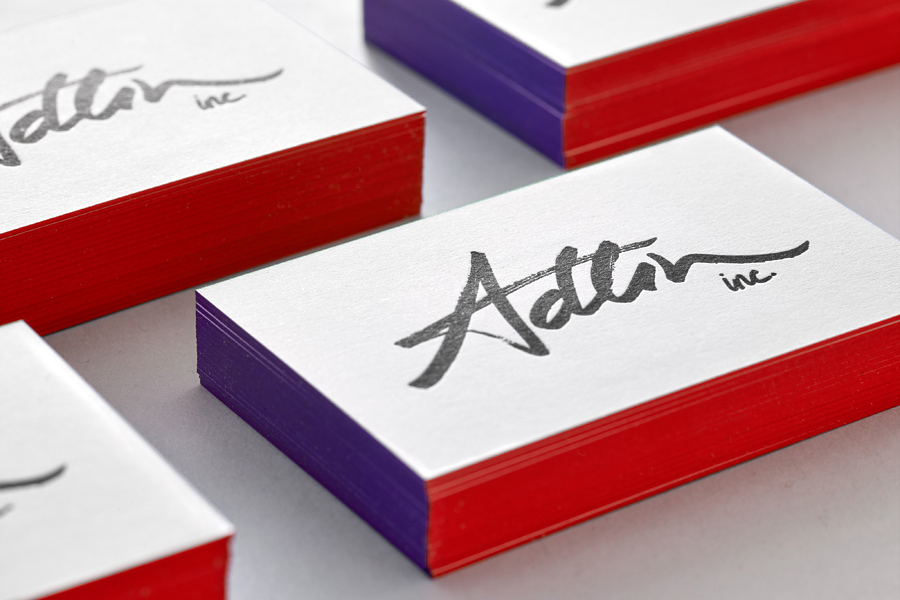 Adlin Inc. is a consulting company that looks to help start-ups, and those that should behave like start-ups, to focus and act on customer-centric business decisions quickly and effectively. Adlin Inc. was founded by Tamara Adlin, a customer experience and e-commerce specialist who is described by Apartment One, the design studio behind the company's brand identity, as having a bold and dynamic personal style. These qualities, as well as Tamar's vibrancy and individuality, were the inspiration for her visual identity, which included logotype and business card design as well as a website informed by her 'whiteboarding' and post-it approach.
---
Posted:
Filed under: Food and Drink, Logo Reviews, Packaging Reviews
| Tags: Back of Pack Design, Best Packaging Designs, Bottle Label Design, Bottle Packaging, Branding Blog, Branding Reviews, Creative Packaging, Custom Typography, Design For Print, Designers Anonymous, Food Logos and Packaging Design, Food Packaging, Hand Drawn Typography, Handcraft, Illustration, Packaging Company, Packaging Design, Packaging Design Blog, Packaging News, Packaging Opinion, Sans-serif Typography, Script Logotypes, Script Typography, Serif Logotypes, Serif Typography, The Best Custom Logotypes, The Best Logo Designs of 2014, The Best Packaging of 2014, Unbleached Materials, Uncoated Papers & Cards
Comments Off

on The Tomato Stall designed by Designers Anonymous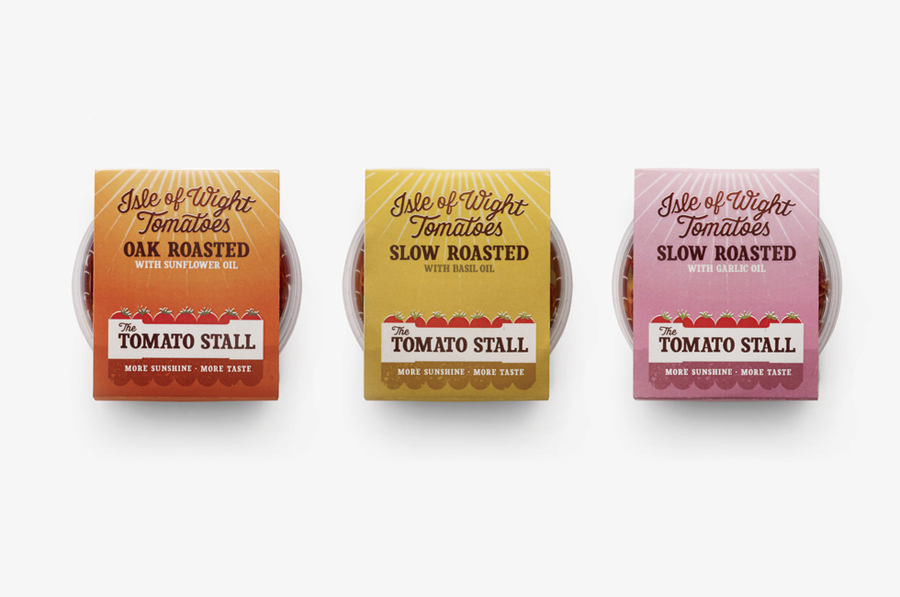 The Tomato Stall is a grower of speciality tomatoes whose distinct flavour is attributed to the increased sunshine they receive from being farmed on the southern English island of the Isle of Wight. From these, The Tomato Stall produces a range of 'tomato inspired' artisanal products that are stocked by farm shops and delis throughout the UK and sold from their own market stalls across London and the south.
With a desire to appeal to 'sophisticated foodies' and achieve a more established market position capable of meeting the needs of big supermarkets, Designers Anonymous developed a new brand identity and packaging treatment that delivers a clearer brand story, has a strong sense of provenance and a contemporary crafted sensibility through custom typography, bright colour and illustrative flourish.
---