Posted: July 19, 2013
Filed under: Art and Design, Logo Reviews, Self-Initiated
| Tags: Advertising, Brand Identity Reviews, Branding, Business Card Design, Design For Print, Design Opinion, Design Reviews, Design Studio Logos, Graphic Design, Logo Design & Branding Blog, Logo Designs, Logo Opinion, Logos, Sans-serif Logotypes, The Best Brand Identities of 2013, The Best Logo Designs of 2013, Watercolour
Comments Off

on Smartheart designed by Smartheart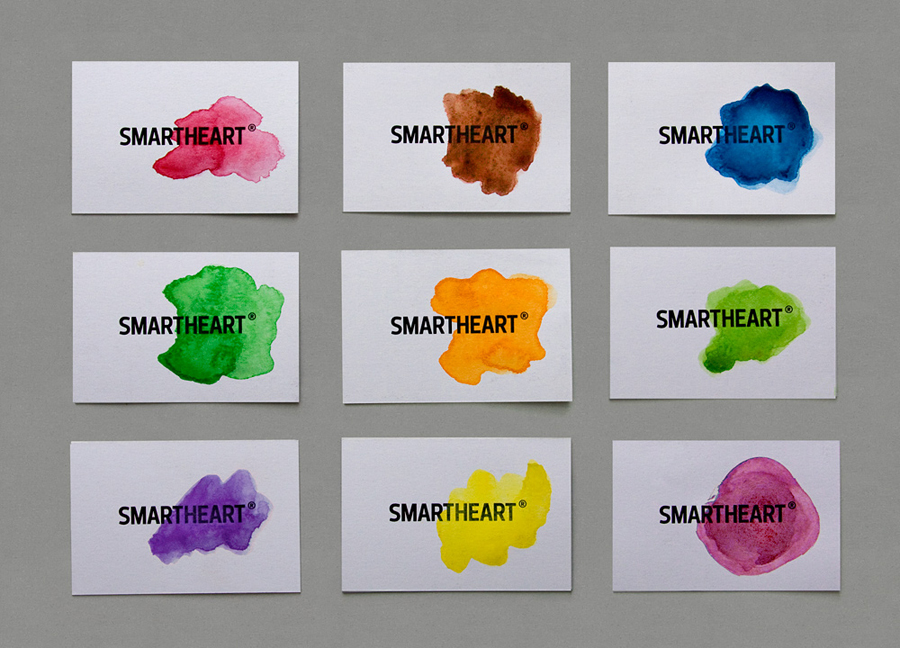 Smartheart is an independent Moscow-based brand design and advertising agency that creates unique work groups for each project allowing them to draw from a variety of disciplines including architecture, music, film and public art, and describe their solutions non-standard and effective.
"We are conservative innovators. We apply new techniques and technologies, experimenting, but eliminating all that is not conducive to the disclosure of the idea embodied in the project. Priorities for the Agency: Living Identity (dynamical systems of visual identification), Ambient & Public Art (non- standard media, advertising media, monumental public art advertising) and Regional Branding (branding and positioning of cities and regions)."
– Smartheart
---
Posted: July 5, 2013
Filed under: Art and Design, Logo Reviews, Self-Initiated
| Tags: Blind Emboss, Brand Identity, Brand Identity Reviews, Branding, Design For Print, Design Opinion, Design Reviews, Design Studio Logos, Embossed Business Cards, Handcraft, Logo Design & Branding Blog, Logo Opinion, Logos, Logotypes, Pastel Coloured Papers, Sans-serif Logotypes, Stationery Design, The Best Brand Identities of 2013, The Best Logo Designs of 2013
Comments Off

on BTP designed by BTP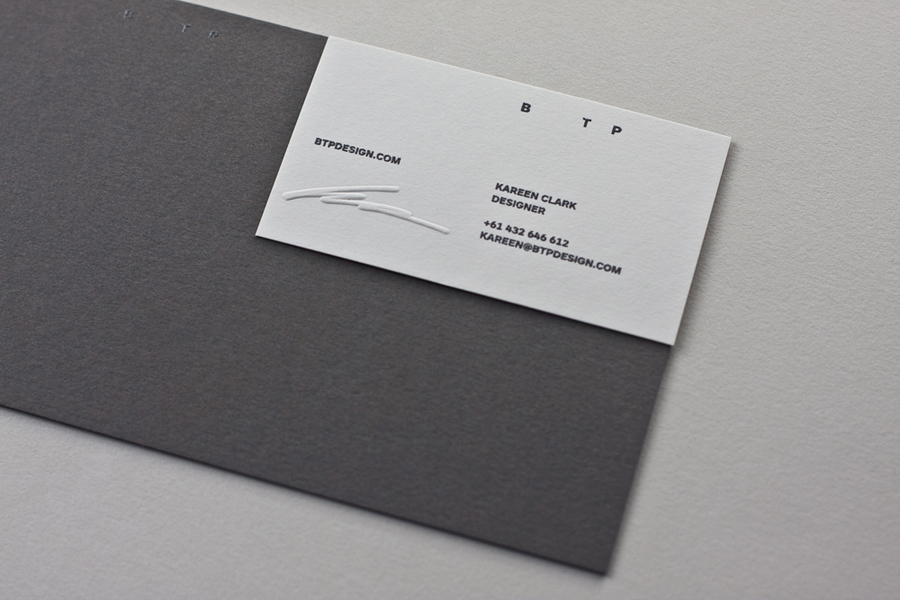 BTP, formerly Beyond The Pixels, is a Melbourne-based design studio who take an interdisciplinary approach that blends the practices of design, technology and branding to create modern interactive products, and describe themselves as having a reputation for "delivering progressive brands and websites".
Their recent rebrand, in pursuit of a "simplified vision", reduces their identity to a three character sans-serif logo-type set alongside embossed signature detail executed by hand and across dyed, uncoated substrates.
---