Posted:
| Author: Richard Baird
|
Filed under: Home and Garden, Logo Reviews
| Tags: Brand Identity, Brand Identity Design, Brand Identity Reviews, Branding, Branding Blog, Branding Reviews, Business Card Design, Coloured Paper, Colourful Business Cards, Design For Print, Designed by Moffitt.Moffitt, Extended Logotypes, From Australia, Gold Foil, Illustration, Laid Paper, Logo Design & Branding Blog, Logo News, Logos, Sans-serif Logotypes, Stationery Design, Surface Texture, Swing Tag Design, The Best Brand Identities of 2014, The Best Logo Designs of 2014
|
Comments Off

on Hamptons House designed by Moffitt.Moffitt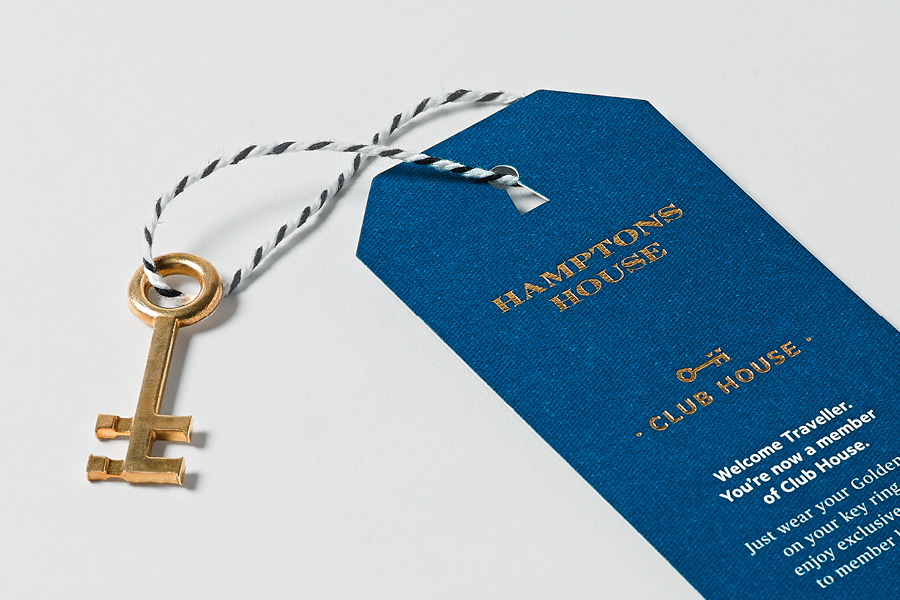 Hamptons House is a Sydney based curator and retailer of furniture and homeware collections that celebrate the unexpected and draw influence from renowned New York holiday destination The Hamptons. Design studio Moffitt.Moffitt were recently engaged by the retailer to develop a new visual identity — which went on to include logo and logotype design, illustration, shopping bags, packaging, swing tags, stationery and membership key — that would reinforce the brand's sophisticated proposition as well as conveying some of its eccentricity.
---
Posted:
| Author: Richard Baird
|
Filed under: Food and Drink, Packaging Reviews
| Tags: Alcohol Packaging, Amber Glass and Plastic Packaging, Beer Packaging, Best Packaging Designs, Bottle Label Design, Bottle Packaging, Craft Beer Logos, Craft Beer Packaging, Craft Brewery Logos, Craft Brewery Packaging, Creative Packaging, Designed by Savvy, Drinks Packaging, Emboss Detail, Embossed Paper, Gold Foil, Gold Ink, Logo Opinion, Metallic Spot Colours, Mexican Design, Microbrewery, Packaging Company, Packaging Design Blog, Packaging News, Packaging Opinion, Sans-serif Logotypes, Surface Texture, The Best Packaging of 2014
|
Comments Off

on Finísima designed by Savvy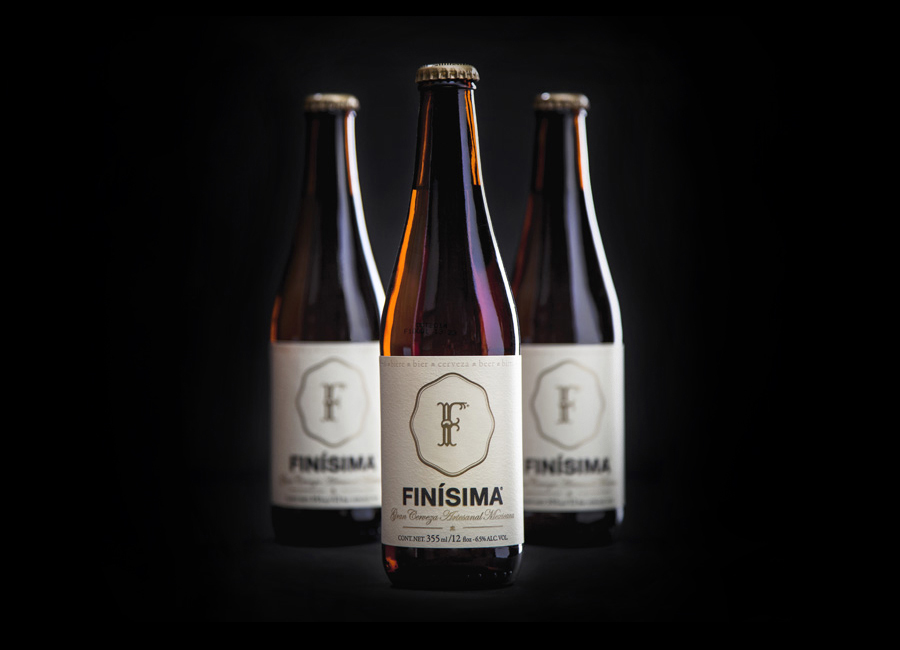 Finísima is the latest ale to emerge from the independent Mexican beer brewing category and is described as being for both those unaccustomed with the world of artisanal beer and the connoisseur.
The ale's packaging treatment, created by Mexican design studio Savvy, reflects its artisanal origin "without sacrificing the reach and reception of more commercial brands" by combining familiar craft aesthetics with those of an established premium nature.
---