Posted: February 12, 2014
Filed under: Packaging Reviews, Technology
| Tags: Best Packaging Designs, Black Block Foil, Brand Identity, Brand Identity Design, Branding, Branding Blog, Business Card Design, Colourful Business Cards, Creative Packaging, Designed by Mash Creative, Designed in California, Fluorescent Ink, Logo Design & Branding Blog, Mobile Phone Accessory Packaging, Negative Space Logos, Packaging Company, Packaging Design Blog, Packaging News, Packaging Opinion, Responsive Websites, Sans-serif Logotypes, Spot Colours, Stationery Design, Technology Logos, Technology Packaging, The Best Brand Identities of 2014, The Best Logo Designs of 2014, Visual Identity Design Blog, Website Design
Comments Off

on uBear designed by Hype Type Studio & Mash Creative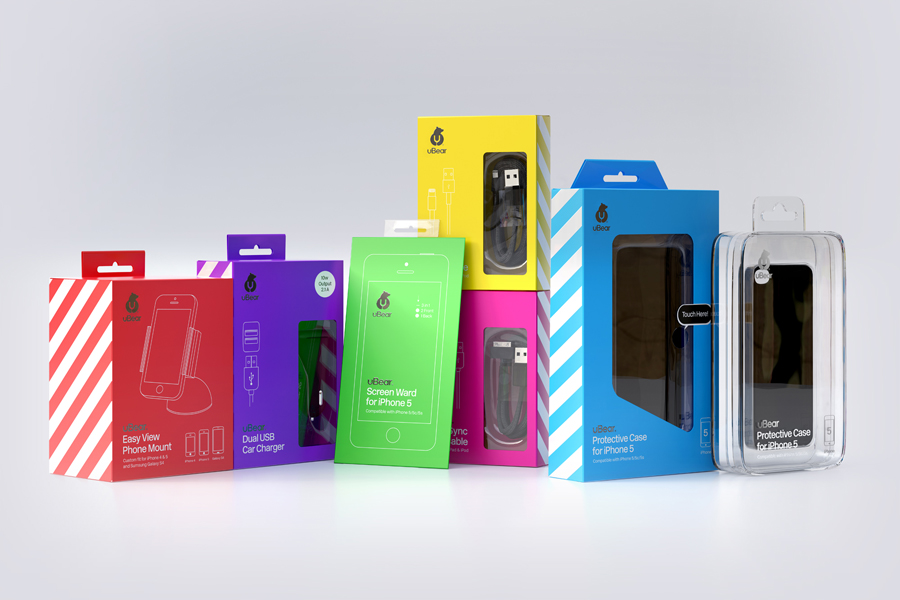 uBear is a high-end mobile phone, tablet and laptop accessories business located in Los Angeles, California. Their visual identity, developed by Hype Type Studio and Mash Creative, included a new logo, stationery set, packaging and responsive website.
By utilising the bold graphic detail of diagonal stripes, sans-serif type, a bright and diverse colour palette, fine diagrammatic illustration, foils and varnishes and a simple bear icon, Hype Type Studio and Mash Creative's solution effectively infuses familiar technological cues, a robust and practical industrial sensibility with an accessible, high quality, and distinctive dimension.
---
Posted: January 23, 2014
Filed under: Logo Reviews, Technology
| Tags: Austrian Design, Book & Magazine Design, Brand Identity, Brand Identity Reviews, Brochure Design, Business Card Design, Catalogue Design, Design For Print, Designed by Moodley, Fonts in Use: Apercu, Graphic Design, Logo Design & Branding Blog, Logo News, Logo Opinion, Minimal Logos, Sans-serif Logotypes, Stitch Detail, Technology Logos, The Best Brand Identities of 2014, The Best Logo Designs of 2014, Type Foundry: Colophon
Comments Off

on Raiffeisen Rechenzentrum by Moodley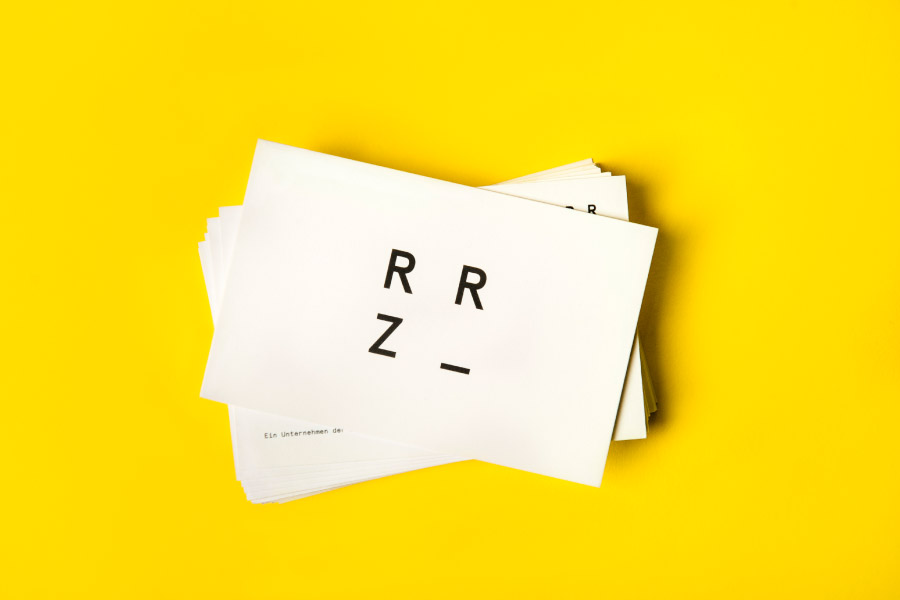 The Raiffeisen Rechenzentrum is a customised IT infrastructure service provider and subsidiary of Raiffeisen Landesbank with a modern, 'high availability' and maximum security data centre located in Austria. Design agency Moodley recently developed RRZ's brand identity—which included a logo, business cards, brochure and website—based around a single sans-serif, a contrast of humanistic and technological imagery and a white, black and bright yellow colour palette.
---