Posted: October 28, 2013
Filed under: Interior Design, Logo Reviews
| Tags: Black and White, Black Block Foil, Blind Emboss, Brand Identity, Brand Identity Reviews, Branding, British Design, Business Card Design, Design For Print, Designed by Graphical House, Designed in Glasgow, Embossed Business Cards, Gold Foil, Interior Design, Logo Design & Branding Blog, Logo Opinion, Logos, Sans-serif Logotypes, Scottish Design, Stationery Design, The Best Brand Identities of 2013, The Best Custom Logotypes, The Best Logo Designs of 2013, Uncoated Papers & Cards
Comments Off

on Noam designed by Graphical House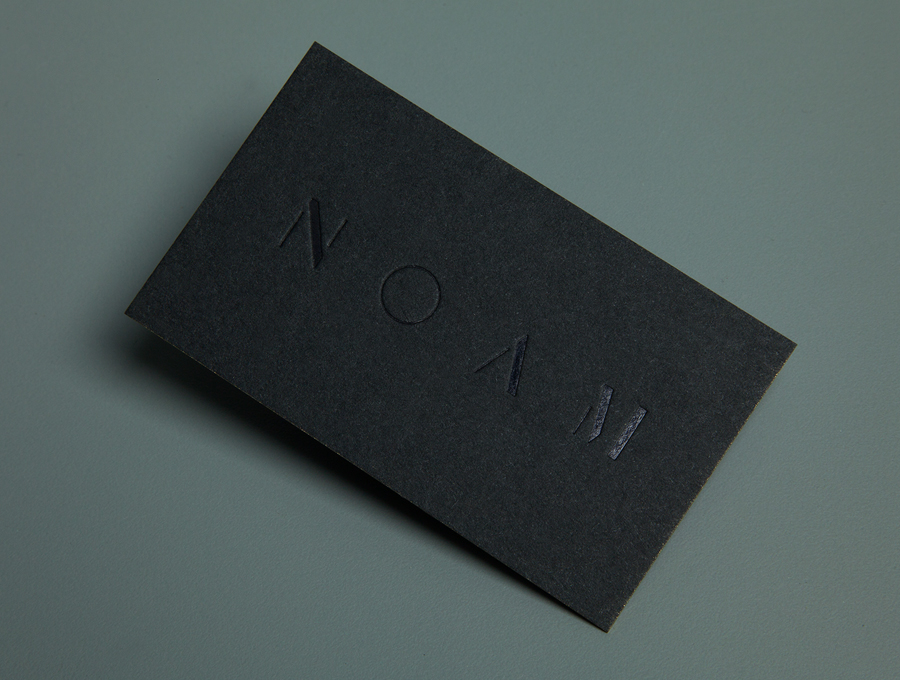 Noam is a London based interior design firm that specialises in luxury finishes. Graphical House recently developed a new brand identity for Noam which they describe as understated and articulating "the precise and deliberate attention to detail, material and finesse present in the environments created by the firm". These values resonate through the high quality materials and print finishes, and offer a communicative and aesthetic counterpoint to the reductionist sensibilities of the logotype and website.
---
Posted: October 24, 2013
Filed under: Architecture and The Built Environment, Interior Design, Logo Reviews
| Tags: Architecture Logos, Blind Emboss, Box Tape Design, Brand Identity, Brand Identity Reviews, Business Card Design, Design For Print, Designed by Two Times Elliott, Embossed Business Cards, Interior Design, Logo Design & Branding Blog, Logo Design Trends: Flexible Logos, Logo Opinion, Responsive Websites, Sans-serif Logotypes, Stationery Design, The Best Architecture Logos, The Best Brand Identities of 2013, The Best Logo Designs of 2013, Uncoated Papers & Cards
Comments Off

on MDD9 designed by Two Times Elliott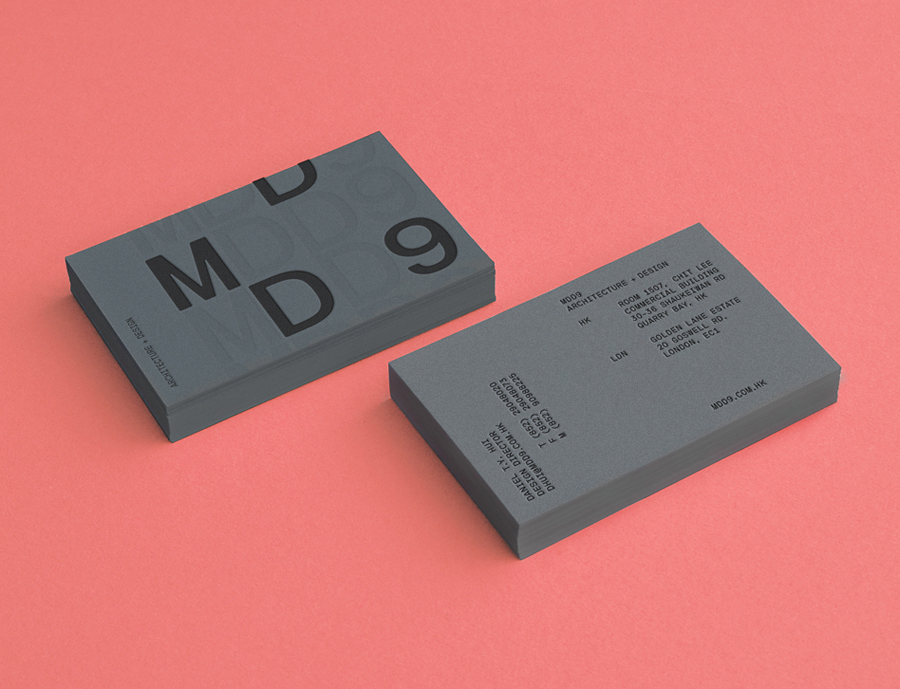 MDD9 is a Hong Kong and London based multidisciplinary architectural and interior design studio, founded in 2009, that is engaged in a variety of building and construction projects that include new developments and renovations, urban planning, lighting, landscape and acoustic design. The studio's visual identity, developed by Two Times Elliott, reflects the "dynamic outlook" of the individual architects as well as their collective and holistic interior and exterior approach, through a flexible typographical concept and material contrast, one that achieves both a communicative and aesthetic impact.
---