Posted: January 4, 2016
Filed under: Logo Reviews, Property
| Tags: Binding, Brand Identity Reviews, Branding, Branding Blog, Branding Reviews, Brochure Design, Catalogue Design, Colour in Use: Green, Coloured Paper, Corporate Identity Design, Croatian Design, Danish Design, Design For Print, Design News, Design Opinion, Design Reviews, Designed by Studio8585, Designed in Copenhagen, Fonts by Peter Biľak, Fonts in Use: Greta, Graphic Design, Graphic Design Blog, Logo Design & Branding Blog, Logotypes, Minimal Design, Minimalist Brand Identities, Modernist Brand Identities, Print Finishing, Property Development Logos, Sans-serif Typography, Stitch Detail, The Best Brand Identities of 2016, The Best Graphic Design Work of 2016, Type Foundry: Typotheque, Typography, Uncoated Papers & Cards
Comments Off

on Smokovik by Studio8585, Denmark
Opinion by Richard Baird.
Smokovik is an exclusive property development, located on the Croatian Island of Krk, designed by renowned local architect Idis Turato. The development will be made up of both residential and commercial buildings that share a functional and sustainable build practice, a favour for modernity, flat surfaces and Mediterranean sea views. Smokovik's brand identity, created by Studio8585 now working from Copenhagen, included logotype, brochure and website design, a copywriting component and art direction.
---
Posted: November 1, 2011
Filed under: Fashion, Fonts in Use, Logo Reviews
| Tags: Brand Identity Design, Design Reviews, Designed by Mayuscula, Logo Design & Branding Blog, Logo Designs, Type Foundry: Typotheque
Comments Off

on Zeri Crafts designed by Mayúscula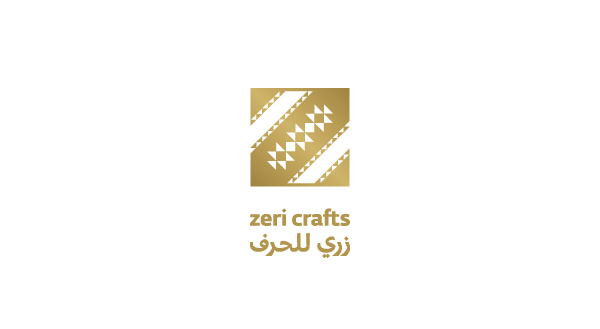 Zeri Crafts is a Kuwaiti producer of high quality and hand-crafted textiles, scarves, and home-ware products, founded in 2010. Their new identity, designed by Barcelona based Mayúscula Brands, reflects the fine, gold and silver Zeri thread, the rich quality of material and the traditions of the Arabian Gulf with simple pattern work, iconic Z logo-mark and PMS gold treatment.
---