Posted: February 7, 2013
Filed under: Art and Design, Logo Reviews
| Tags: Brand Identity, Brand Identity Reviews, Branding, Branding News, British Design, Business Card Design, Colour in Use: Purple, Design News, Design Opinion, Design Reviews, Designed by Karoshi, Designed in London, Event Planning Logos, Flowers, Foil Blocking, Graphic Design, Handcraft, Label Design, Logo Design & Branding Blog, Logo News, Logo Opinion, Logos, Logotypes, Luxury Logos and Packaging Design, Monogram Design, Serif Logotypes, The Best Brand Identities of 2013, The Best Logo Designs of 2013, Typography, Uncoated Papers & Cards, Visual Identity Design Blog
Comments Off

on NB Flowers designed by Karoshi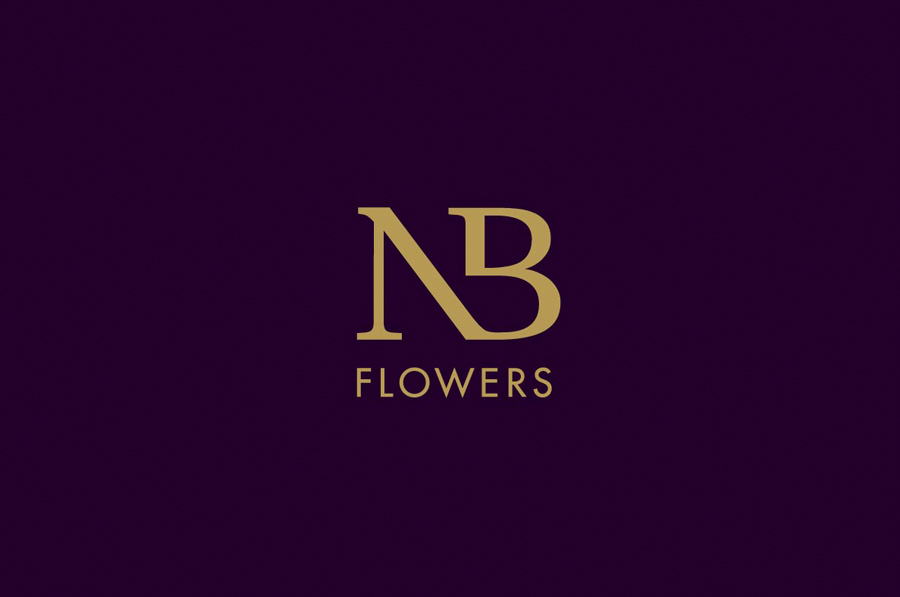 NB Flowers is a florist – founded by Neil Birks and located at London's New Covent Garden Market – that specialises in corporate and private events, delivering value through a combination of 'beautiful flowers, creativity, and a personable service'.
Multi-disciplinary design agency Karoshi were commissioned to 'rebrand and reposition NB Flowers as one of London's leading luxury event florists and capture the essence of the brand – classic with a contemporary twist'. In response the agency created a visual identity solution that, through a serif monogram, sans-serif by-line, purple and white substrates and a block foil print finish, delivers a simple and consistent communicative contrast that successfully draws out the organic detail of the photography utilised across NB's collateral and website.
---
Posted: January 4, 2013
Filed under: Food and Drink, Logo Reviews
| Tags: Baking Logos and Packaging, Blind Emboss, Brand Identity, Brand Identity Reviews, Branding, Branding News, Business Card Design, Colorplan Embossed Paper, Colorplan Papers and Boards, Cooking Logos and Packaging, Design Opinion, Design Reviews, Designed by Werklig, Designed in Helsinki, Embossed Paper, Finnish Design, Food Logos and Packaging Design, From Scandinavia, Graphic Design, Gravure Embossed Papers, Handcraft, Ink Stamps, Label Design, Logo Design & Branding Blog, Logo Designs, Logo News, Logos, Logotypes, Pastel Coloured Papers, Pastel Colours, Sans-serif Logotypes, Stationery Design, The Best Brand Identities of 2013, The Best Logo Designs of 2013, Typography, Uncoated Papers & Cards
Comments Off

on Helsinki Food Company designed by Werklig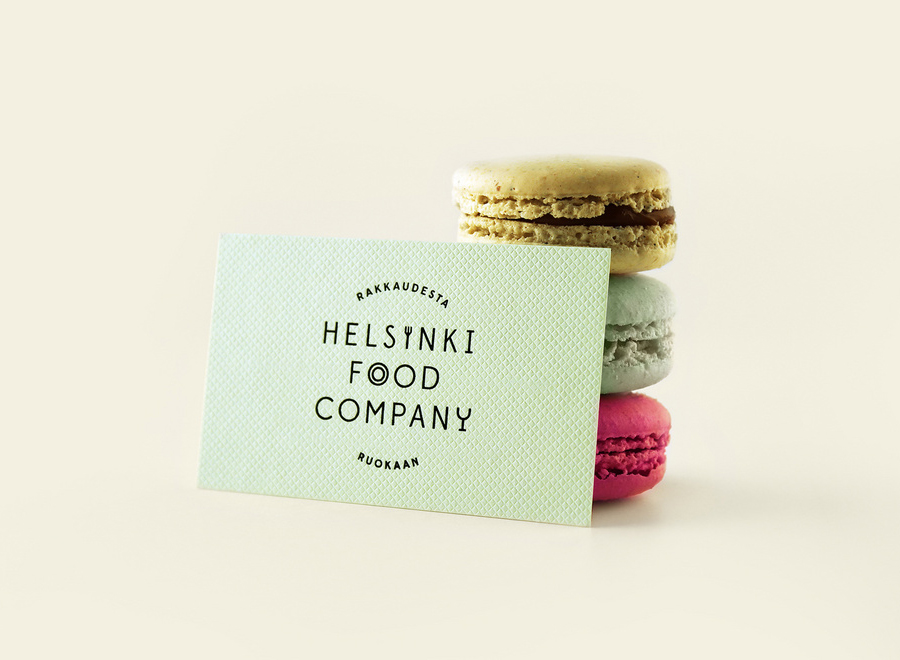 The Helsinki Food Company provides design and production services – including consultation, styling, photography and recipe development – to regional broadcast, print and event sectors. Created by visual communications agency Werklig, their visual identity – an economical single colour print treatment of a logo-type constructed from a single consistent line weight and culinary-related letter-forms across a variety of tactile and dyed craft substrates – sets a playful and contemporary tone with an underlying sense of local industry.
---