Posted:
Filed under: Business, Banking, Law and Finance, Logo Reviews
| Tags: Banking Logos, Blackletter Logotypes, Brand Identity, Brand Identity Reviews, Branding, Branding News, Business Card Design, Design News, Design Opinion, Design Reviews, Designed by Anagrama, Finance Logos, Graphic Design, Logo Design & Branding Blog, Logo Designs, Logo News, Logo Opinion, Logos, Logotypes, Packaging News, Serif Logotypes, The Best Brand Identities of 2013, The Best Logo Designs of 2013, Typography, Visual Identity Design Blog
Comments Off

on Talous designed by Anagrama
Talous is a 'boutique' financial consulting and investment banking firm founded in 2011 and based in San Pedro Garza García, México. Talous's new visual identity, developed by multidisciplinary design studio Anagrama with a brief to communicate trust and sophistication – contrasts the heavy weight, serifs and flourishes of a logo-type solution that appropriates the trust I associate with traditional, long-running, European broadsheet newspapers against the fine detail of guilloché pattern work. A distinctive and recognisable reference that conveys finance and security under a unique and difficult to reproduce concept. Its shine and bright iridescent colour is suitably enhanced by the contemporary use of ample white space across the collaterals, confidently choosing to distill brand values into just two key assets and a print finish.
---
Posted:
Filed under:
Film
| Tags: Brand Identity, Business Card Design, Design News, Design Reviews, Designed by Heydays, Designed in Oslo, Film Production Logos, Graphic Design, Logo Designs, Logos, Norwegian Design, Sans-serif Logotypes, Sign Design, Typography, Visual Identity Design Blog
Comments Off

on Filmfaktisk designed by Heydays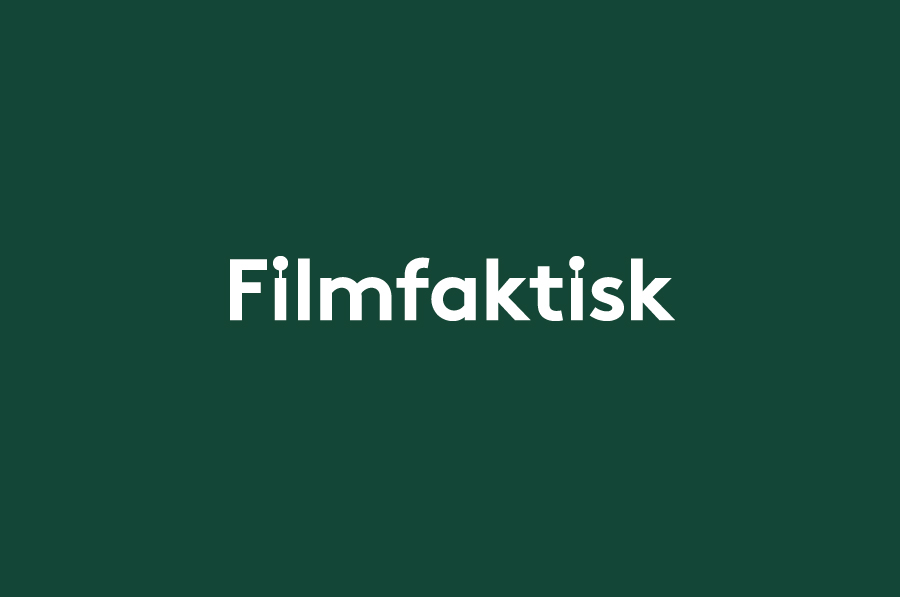 Film­fak­tisk is a Norwegian team of film pro­duc­ers—with a strong focus on loca­tions—that produce both com­mer­cial and fic­tional pieces work. Their visual identity, created by Oslo-based design agency Heydays, cleverly leverages the physical limitations of sign making and turns it into a positive and distinctive asset that visualises—through a simple line detail that connects the stems and the tittles of the i's alongside an earthy, pine green tint applied to the texture and detail of on-site photography—a practical but creative approach to on-location shooting. It is a very simple treatment but one that brings a proprietary quality to a familiar sans-serif typeface that cohesively binds print, film and digital touch-points.
---