Posted:
Filed under: Education, Logo Reviews
| Tags: Brand Identity, Brand Identity Design, Brand Identity Reviews, Branding, Designed by Neue, Designed in Oslo, Foil Blocking, From Scandinavia, Generative Logos, Graphic Design, Logo Design & Branding Blog, Logo Design Trends: Flexible Logos, Logo News, Logo Opinion, Logos, Norwegian Design, Sans-serif Logotypes, Silver Block Foil, The Best Logo Designs of 2014, Ticket Design, Tote Bag Design, Website Design
Comments Off

on Norwegian Academy of Music by Neue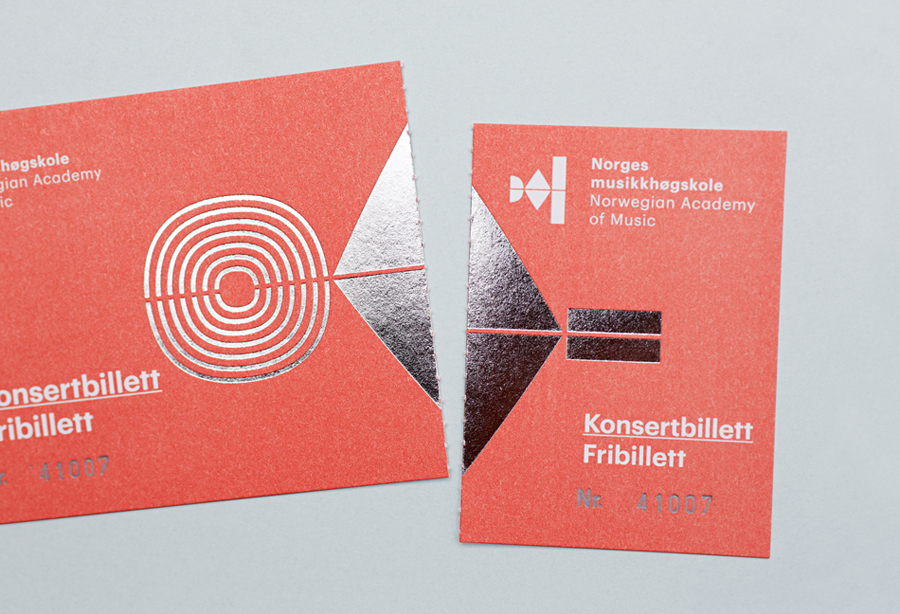 Located in the Majorstuen district of Oslo The Norwegian Academy of Music is Norway's largest music academy. It offers both undergraduate and post-graduate courses, has educated some of Norway's most prolific musicians, and, according to Wikipedia, 'attempts to lay the foundation for research within the various fields of music'.
Based around the concept of an 'endless visual pulse', design agency Neue developed a new generative logo system for the academy that takes the sounds of students practicing, the conversations of the cafeteria and the applause of the concert halls, and allows these to resonate through a number of graphic elements set above and below a horizontal line to form a responsive and geometric waveform.
---