Posted:
Filed under:
Logo Reviews
| Tags: Brand Identity, Brand Identity Design, Brand Identity Reviews, Branding, Coat of Arms Logos, Coloured Paper, Designed by Anagrama, Foil Blocking, From Latin America, Gold Foil, Logo Design & Branding Blog, Logos, Pastel Coloured Papers, Sans-serif Logotypes, Shield Logos, The Best Brand Identities of 2013, The Best Logo Designs of 2013
Comments Off

on Checklist designed by Anagrama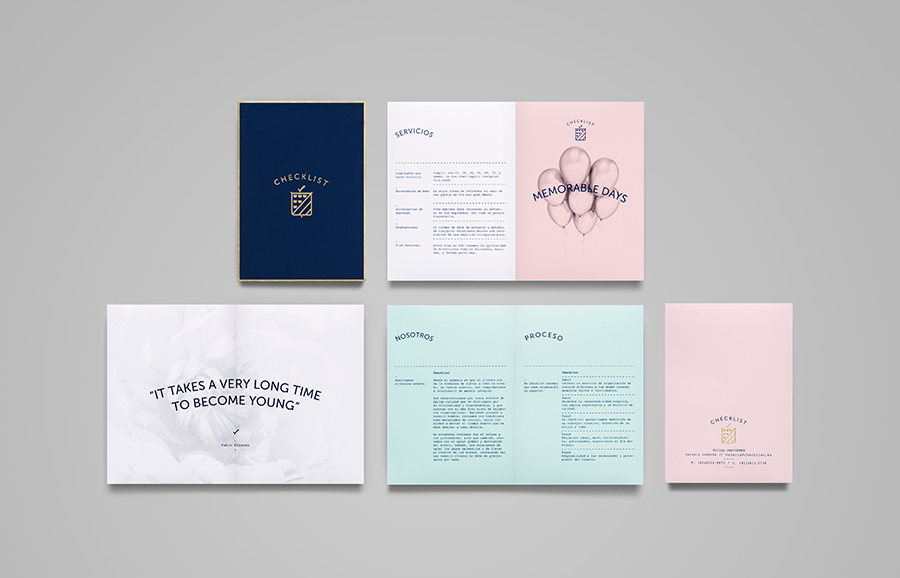 Checklist is a Mexican event planning business that specialises in 'milestone occasions' such as birthdays, anniversaries and graduations as well as corporate events. Checklist caters 'exclusively for their client's unique needs' and can also provide options that are environmentally friendly. Design agency Anagrama recently devised an 'institutional' visual identity solution for Checklist that mixes the age and authority of a heraldic shield, the premium aesthetic of a gold foil print finish, the playful craft qualities of pastel coloured papers and the utility of a slab-serif typeface.
---
Posted:
Filed under: Food and Drink, Logo Reviews, Packaging Reviews
| Tags: Bottle Packaging, Coat of Arms Logos, Designed by Anagrama, Foil Blocking, Graphic Design, Label Design, Logo Design & Branding Blog, Logo Designs, Mexican Design, Packaging Design, Packaging Design Blog, Packaging News, Shield Logos, Wine Design, Wine Label Design
Comments Off

on Rivero Gonzalez designed by Anagrama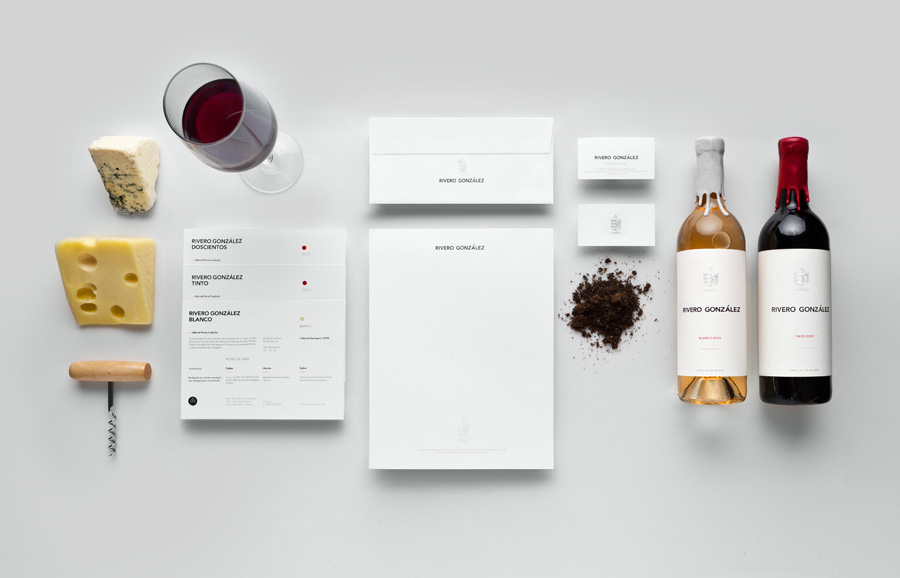 Rivero Gonzalez
is a small San Pedro (MX) based family
wine
producer with a rich history and tradition in the industry. As part of a new identity and packaging proposition, brand development agency 
Anagrama
developed a modern take on the classic heraldic symbol and juxtaposed it with traditional, tactile, material and print techniques.
---