Posted: September 7, 2015
Filed under: Fitness, Health and Beauty, Fonts in Use, Logo Reviews
| Tags: Brand Identity Reviews, Branding, Branding & Interior Design, Branding Blog, Branding News, Branding Reviews, Business Card Design, Design For Print, Design Opinion, Design Reviews, Designed by A Friend Of Mine, Designed in Melbourne, Fonts in Use: Brandon, Fonts in Use: Dala Floda, From Australia, Graphic Design, Graphic Design Blog, Logo Design & Branding Blog, Logo Design Inspiration, Logo Design Resource, Logo Designs, Logotypes, Sans-serif Logotypes, Sans-serif Typography, Silver Block Foil, Stationery Design, The Best Brand Identities of 2015, The Best Logo Designs of 2015, Type Foundry: Commercial Type, Typography, Uncoated Papers & Cards
Comments Off

on The Doctor's Studio by A Friend Of Mine, Australia
Opinion by Richard Baird.
The Doctor's Studio provides non-invasive dermatological treatments and skin care procedures from its clinic in the Australian city of Melbourne. It has a philosophy that avoids feeding on insecurities and intends to facilitate positive change and foster a sense of well-being.
The Doctor's Studio worked with graphic design studio A Friend Of Mine to develop an interior and brand identity concept that would avoid the negative stereotypes of the industry. This extended to furnishing, signage, illustration, business cards and web design, working in collaboration with architects Russell and George, Kelly Thompson of UNA and illustrator Stuart McLachlan.
---
Posted: September 5, 2011
Filed under: Architecture and The Built Environment, Logo Reviews
| Tags: Brand Identity Reviews, Business Card Design, Design Reviews, Designed by Kurppa Hosk, Fonts in Use: Dala Floda, Graphic Design, Logo Design & Branding Blog, Logo Designs, Logotypes, Stationery Design, Stencil Cut Logotypes, Stencil Cut Serif Logotypes, Swedish Design, The Best Architecture Logos, Type Foundry: Commercial Type
Comments Off

on Whyte Lilja designed by Kurppa Hosk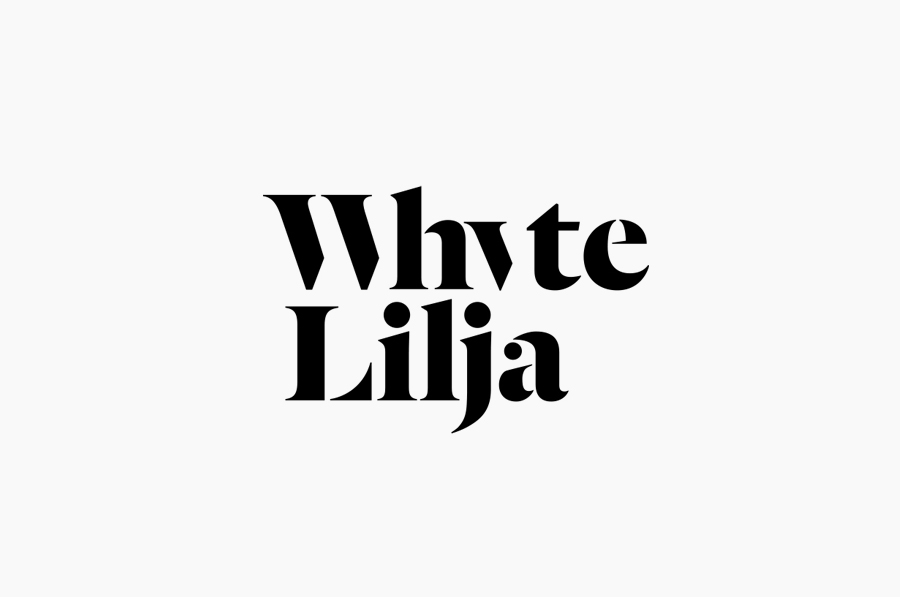 Whyte Lilja is a Swedish architectural firm that specialises in the design and build of exclusive private villas. Their identity, recently updated by Stockholm based interdisciplinary brand and design consultancy Kurppa Hosk, blends classic letter-forms with the concept of reification to create a modern and elegant logo-type.
---