Posted: April 23, 2014
Filed under: Logo Reviews, Science and Research, Technology
| Tags: Blind Emboss, Brand Identity, Brand Identity Design, Brand Identity Reviews, Branding, Branding Blog, Branding Reviews, Business Card Design, Corporate Identity Design, Design For Print, Designed by Firmalt, From Latin America, Logo Design & Branding Blog, Logo News, Logos for Energy Companies, Logotypes, Mexican Design, New Logo, Sans-serif Logotypes, Stationery Design
Comments Off

on Galt Energy designed by Firmalt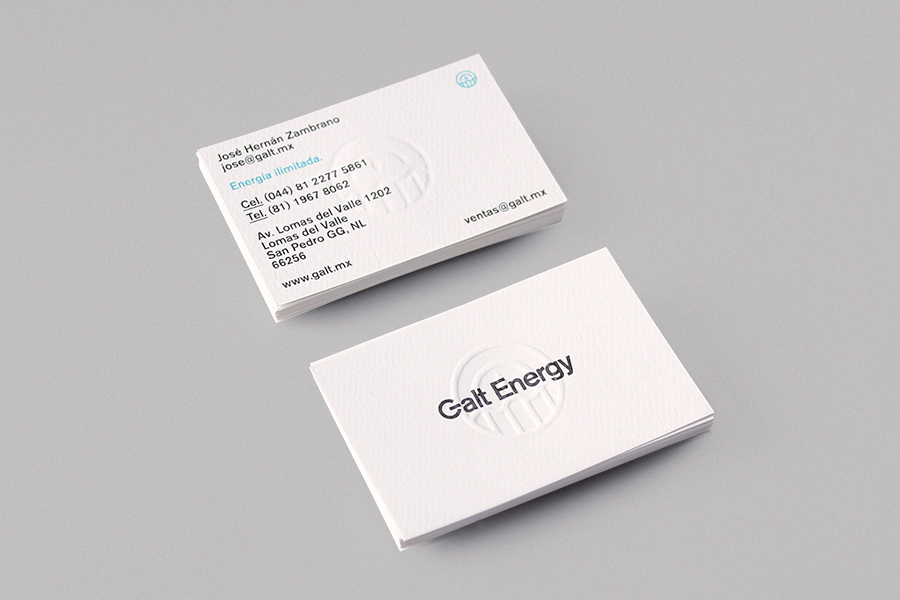 Galt Energy is a Mexican business that provides its customers with the ability to fund alternative energy solutions for commercial, residential and institutional projects using the money saved on bills through energy efficiency improvements. The company's new visual identity, designed by Firmalt, juxtaposes the accessibility of a contemporary circular logomark, bright blue tinted photography, tactile paper and deep blind deboss print finish alongside the corporate reliability of sans-serif typography, white paper and black ink.
---
Posted: July 8, 2013
Filed under: Food and Drink, Logo Reviews
| Tags: Baking Logos and Packaging, Brand Identity, Brand Identity Reviews, Branding, Business Card Design, Catering Logos, Cooking Logos and Packaging, Design For Print, Design Opinion, Design Reviews, Designed by Firmalt, Foil Blocking, From Latin America, Gold Foil, Graphic Design, Logo Design & Branding Blog, Logo Opinion, Logos, Logotypes, Monogram Design, Serif Logotypes, Stationery Design, The Best Brand Identities of 2013, The Best Logo Designs of 2013
Comments Off

on La Catería designed by Firmalt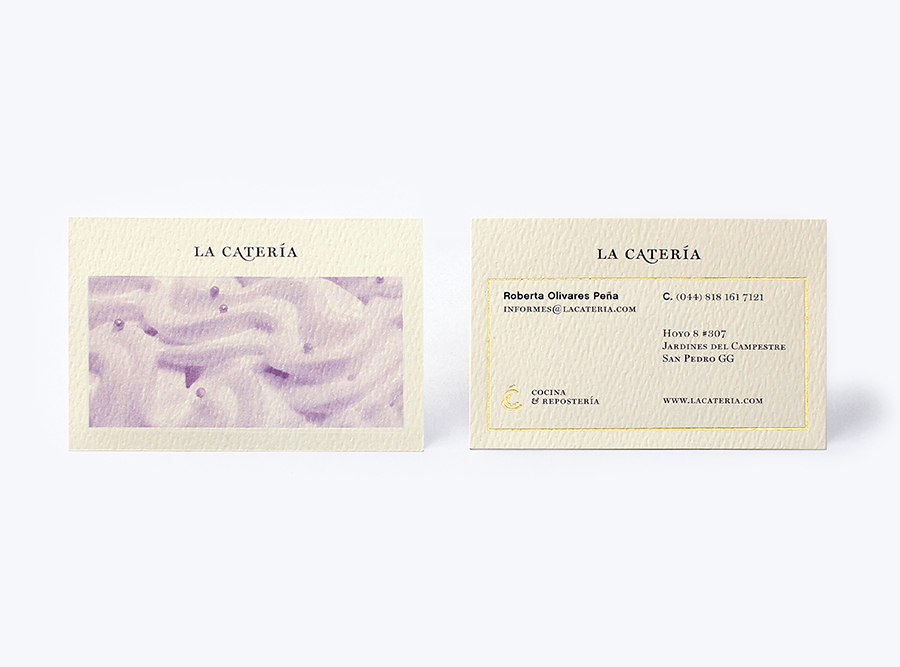 La Catería is a San Pedro-based catering company that produces salads, snacks, deserts and pastries for events with a focus on both presentation and quality of ingredients.
Inspired by small European street markets, "where a variety of textures, styles, forms and colors blend together to create a unique experience that feels warm and inviting", multidisciplinary design agency Firmalt developed a visual identity solution that includes a logo-type, monogram, tinted photography, a cream textured substrate and block foil print finish to give the brand "classical roots but with a modern execution".
---