Posted: April 7, 2014
Filed under: Art and Design, Logo Reviews
| Tags: Brand Identity, Brand Identity Design, Brand Identity Reviews, Branding, Branding Blog, Branding Reviews, Business Card Design, Design For Print, Designed by Ghost Norway, Fonts in Use: Akkurat, From Scandinavia, Furniture Design Logos, Homeware, Logo Design & Branding Blog, Logo News, Logotypes, Manufacturing Logos, New Logo, Norwegian Design, Sans-serif Logotypes, Stationery Design, The Best Brand Identities of 2014, The Best Logo Designs of 2014, Type Foundry: Lineto
Comments Off

on Slåke Møbelfabrikk designed by Ghost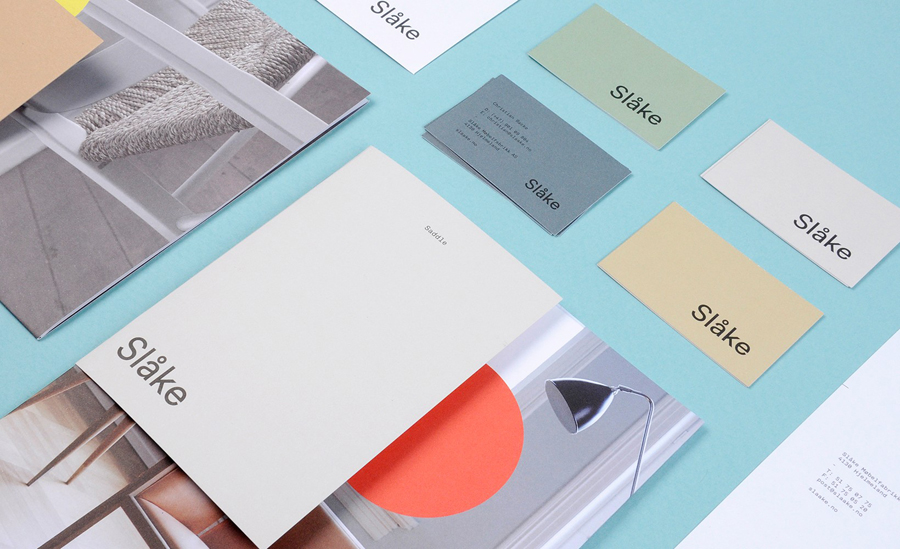 Slåke is a small furniture manufacturer, located in Norway's Hjelmeland, with a heritage that dates back to 1938. Although it produces a variety of contemporary pieces it is also known throughout Scandinavia for making jærstol, a traditional, high quality, wood and reed chair.
As part of its 75th anniversary Slåke commissioned Ghost to develop a new brand identity—which went on to include logotype, stationery, print and website design—that would reflect its continued commitment to the creation of new classics, influenced by the 'Nordic design language', and crafted by its team of 'young, innovative designers', and to safeguard its heritage whilst looking to the future.
---
Posted: April 8, 2013
Filed under: Fitness, Health and Beauty, Logo Reviews, Packaging Reviews
| Tags: Best Packaging Designs, Branding, Design For Print, Design Reviews, Designed by Ghost Norway, Health Food Packaging, Logo Design & Branding Blog, Logo Opinion, Packaging Design, Packaging Design Blog, Packaging News, Pastel Colours, The Best Brand Identities of 2013, The Best Logo Designs of 2013, The Best Packaging of 2013, Typography
Comments Off

on Vitalkost Shift designed by Ghost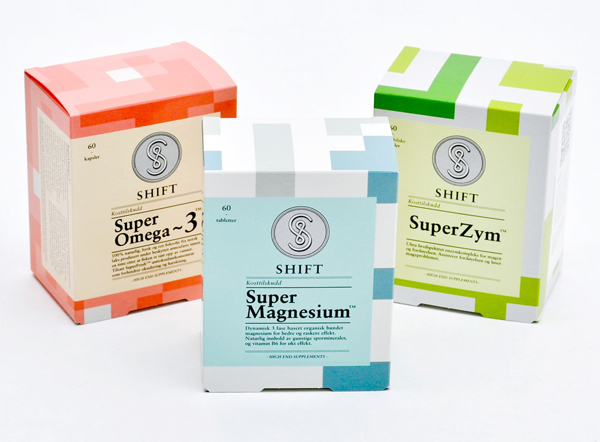 Shift is a Norwegian brand of high quality supplements from Vitalkost that aims to alter category convention and perception with a clearer and more open presentation of information and encourage a more critical consumer approach to supplement choice. Based around the concept of shifting perspectives, design agency Ghost developed an identity and packaging solution that delivers a new and unusual pharmacological / technological utility alongside more retrospective undertones to convey traditional values, contemporary quality and information accessibility.
---