Posted: September 18, 2014
Filed under: Architecture and The Built Environment, Fonts in Use, Logo Reviews
| Tags: Architecture Logos, Brand Identity, Brand Identity Reviews, Branding, Branding Blog, Branding News, Colour in Use: Grey, Coloured Paper, Creasing in Print, Design For Print, Design News, Design Opinion, Design Reviews, Designed by Hunt & Co., Designed in Melbourne, Fonts in Use: Founders Grotesk, From Australia, Graphic Design, Logo Design & Branding Blog, Logo Opinion, Logotypes, Material Thinking, Minimal Design, Minimal Logos, Print Finishing, Sans-serif Logotypes, The Best Architecture Logos, The Best Brand Identities of 2014, The Best Business Cards of 2014, The Best Logo Designs of 2014, Type Foundry: Klim Type Foundry, Typography, Visual Identity Design Blog, White Ink
Comments Off

on Mitsuori Architects designed by Hunt &Co.
Mitsuori Architects is an architectural design studio that creates high quality structures and spaces that merge aesthetic beauty with careful planning and thoughtful detailing. Their large scale project experience is combined with the flexibility of a smaller practice allowing them to provide big clients with a personalised service.
Mitsuori's visual identity, designed by Melbourne based Hunt & Co. and informed by a name that translates from Japanese as three-fold, does not speak of individuality or differentiation, but of neutrality and common architectural principles and considerations such as light and shade, structure, materials, processes and form within three-dimensional space. These are effectively delivered through few but well designed assets that include type and material choice, fold and finish across the studio's stationery, website and signage.
---
Posted: February 27, 2012
Filed under: Business, Banking, Law and Finance, Logo Reviews
| Tags: Blind Emboss, Brand Identity Reviews, Business Card Design, Design News, Design Opinion, Design Reviews, Designed by Hunt & Co., Designed in Melbourne, Logo Design & Branding Blog, Logo Designs, Logotypes, Management Logos, Monogram Design, Typography, Wax Seal
Comments Off

on Daum & Co designed by Hunt & Co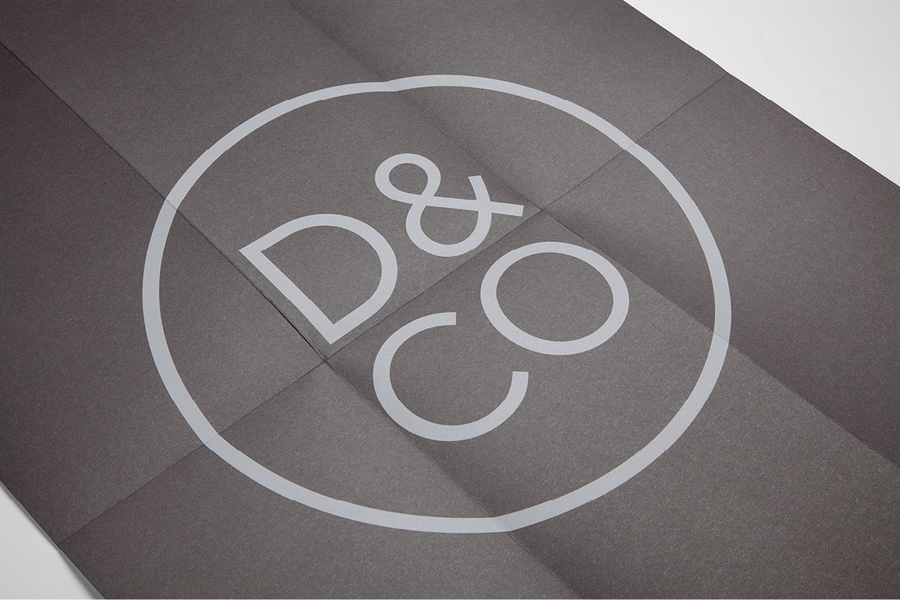 Daum & Co, formerly Daum Partners is a Melbourne based business advisory and management consultancy founded by Tony Karantonis. Their new identity, created by boutique design agency Hunt & Co., combines the brand's smart, strategic thinking and productivity with a simple monogram device and its sense of character, creativity and individuality of the service through a series of contrasting illustrations.
---