Posted: April 4, 2012
Filed under: Architecture and The Built Environment, Leisure and Tourism, Logo Reviews
| Tags: Brand Identity Reviews, Geometric Heart Logos, Graphic Design, Heart, Logo Design & Branding Blog, Logo Designs, Tourism Logos, Typography
Comments Off

on Heartlands designed by A-Side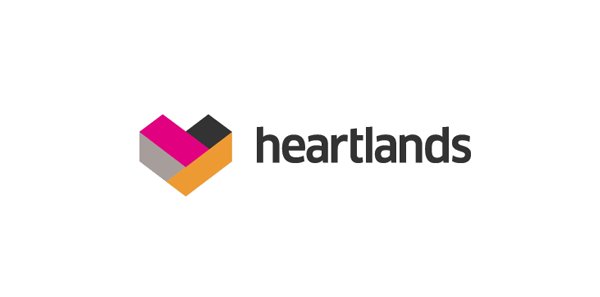 Located in the Pool region of West Cornwall, Heartlands, previously home to a tin mine, recently underwent a period of redevelopment after 400 years of inactivity and was opened up to the general public this spring. The Heartlands' identity, designed by UK based creative studio A-Side, takes the systematic approach of heavy industry, machinery and elemental materials and gives it a playful accessible twist.
---
Posted: August 29, 2011
Filed under: Logo Reviews, Technology
| Tags: App Logos, Brand Identity Reviews, Design Reviews, Designed by Moving Brands, Food Logos and Packaging Design, Geometric Heart Logos, Heart, Logo Design & Branding Blog, Logo Designs, Technology Logos
Comments Off

on Ness designed by Moving Brands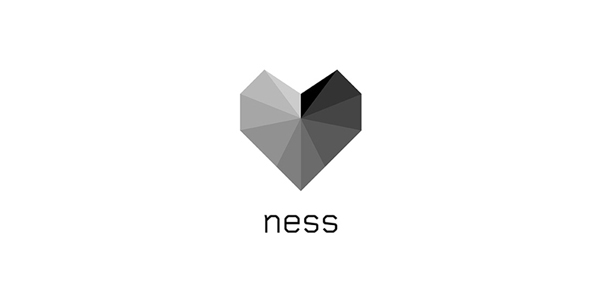 Ness is a new application that draws together personal information from social networking sites such as Twitter, Facebook and Foursquare (a process described as 'machine learning') to provide its users with individualised restaurant recommendations. The app's identity was strategically managed, named and designed by international brand development agency Moving Brands and represents the idea of unique user-centric data from multiple sources being brought together with a faceted heart logo-mark.
---