Posted: April 6, 2017
Filed under: Fitness, Health and Beauty, Fonts in Use, Graphic Design Reviews, Packaging Reviews
| Tags: Bottle Packaging, Brand Identity Reviews, Branding & Packaging of 2017, Branding Blog, Branding Reviews, British Design, Creative Packaging, Design Blog, Design For Print, Design Opinion, Design Reviews, Designed by Build, Designed in Leeds, Fonts in Use: Relative, Graphic Design, Graphic Design Blog, Kraft Paper, Logo Design & Branding Blog, Logo Designs, Logotypes, Luxury Logos and Packaging Design, Minimal Design, Minimal Package Design, Minimalist Brand Identities, Monochromatic Brand Identities, Packaging Company, Packaging Design Resource, Sans-serif Logotypes, Skincare, Structural Package Design, Type Foundry: Colophon, Typography
Comments Off

on Tulura by Build, United Kingdom
Opinion by Richard Baird.
Tulura is an independent luxury botanical skincare brand created Eileen Feighny, a former professional model brought up in Korea and now working from New York. The first of Tulura's products is a two-step moisturising program that includes a vitamin peptide serum and a botanical facial oil made from seasonal ingredients hand picked and custom-blended. Ingredients are chosen for their effectiveness, and formulations created without the use of fillers, fragrances, synthetic emulsifiers and preservatives.
Tulura worked with Leeds-based studio Build to develop a "contemporary, diverse and engaging" brand identity to "inspire and motivate women and beauty enthusiasts". Build describe their approach as taking a "simplistic, clean and honest approach". This is expressed by the structure and composition of packaging, in the layout and typesetting of label, and in the lines and forms that make up Tulura logotype.
---
Posted: January 8, 2013
Filed under: Logo Reviews, Retail
| Tags: Brand Identity, Brand Identity Reviews, Branding, Business Card Design, Design News, Design Opinion, Designed by Build, Fluorescent Ink, Fonts in Use: Relative, Graphic Design, Logo Design & Branding Blog, Logo Designs, Logos, Logotypes, Sans-serif Logotypes, Store Logos, The Best Brand Identities of 2013, The Best Logo Designs of 2013, Type Foundry: Colophon, Typography, Visual Identity Design Blog
Comments Off

on Dsigndot designed by Build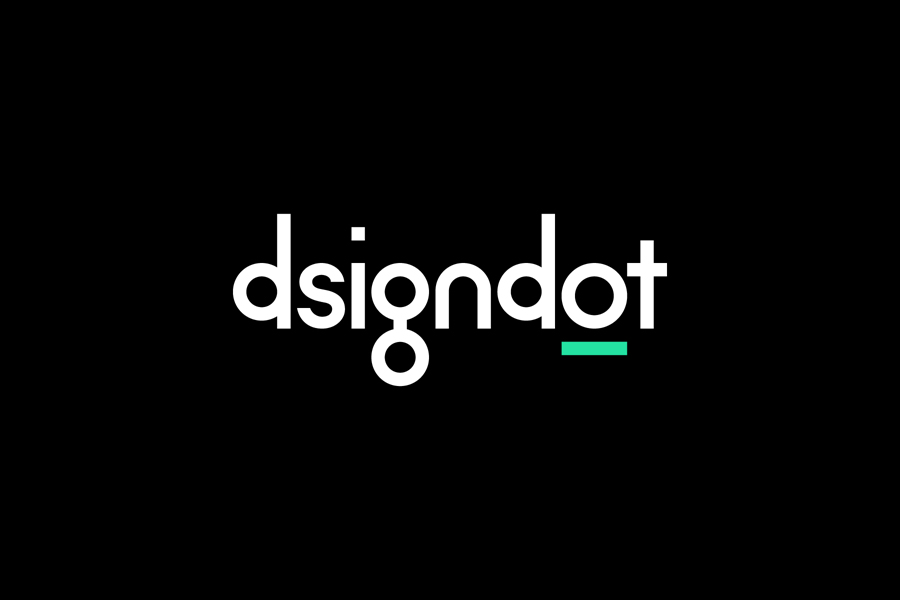 dsigndot is an on-line lifestyle store that showcases and retails furniture, fashion and jewellery work from designers and artists such as Zaha Hadid and Phil Cuttance as well new and emerging talent. The site's identity, created by London-based design studio Build, draws together unusual typographical characters under a cohesive and contemporary aesthetic to deliver a distinctive and subtle craft sensibility that reflects the unique and high quality pieces sold through the site.
---