New Logo: Addition
Posted: March 26, 2013
Filed under: Logo Reviews, Technology
| Tags: Blind Emboss, Brand Identity, Brand Identity Reviews, Branding, Graphic Design, Logo Blog, Logo Design, Logo Opinion, Logos, Logotypes, Sans-serif Logotypes, Triplex Business Cards, Typography, Uncoated Materials
Leave a comment »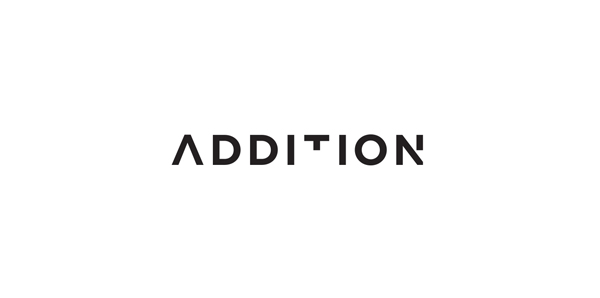 Addition is a new Australian digital development group who recently commissioned graphic design studio Thought Assembly - formally Studio Verse, the agency behind Addition director Zann St Pierre's personal logo-mark reviewed on BP&O back in 2011 – to develop a visual identity and business card solution.
Based around a generously spaced logo-type built from consistent, single line weight sans-serif characters with unusual cuts and omissions – an abstraction that leaves room for 'addition' – delivers a proprietary twist to a familiar neutrality with a underlying sense of construction that alongside a grid detail, could form the basis of something a little more expansive in the future. A neat triplex business card made from a tactile, uncoated, navy blue material choice with a white through the centre and a blind emboss, tempers the 'unfinished' and conceptual nature of the logo-type with a corporate professionalism and the technological subtlety of an electric blue print treatment on the reverse.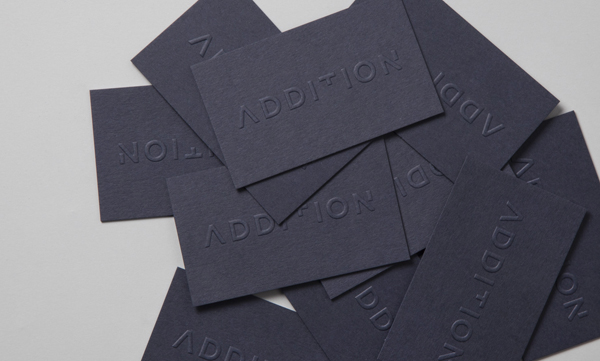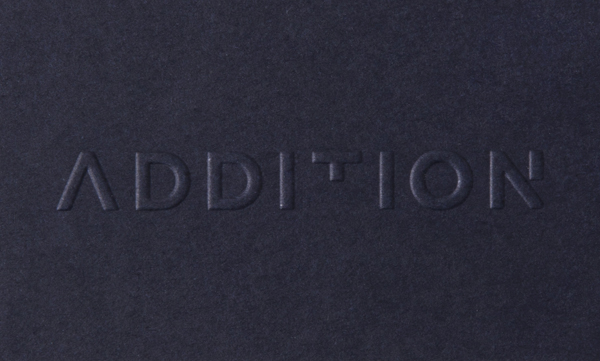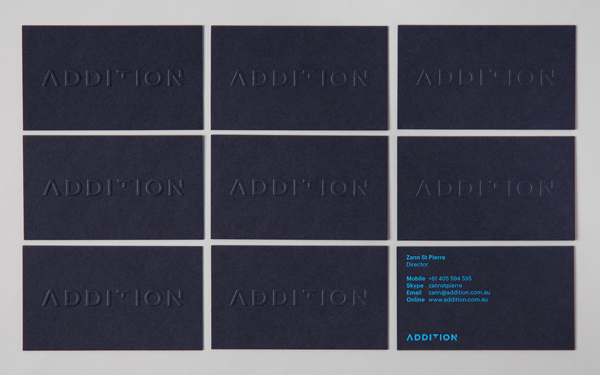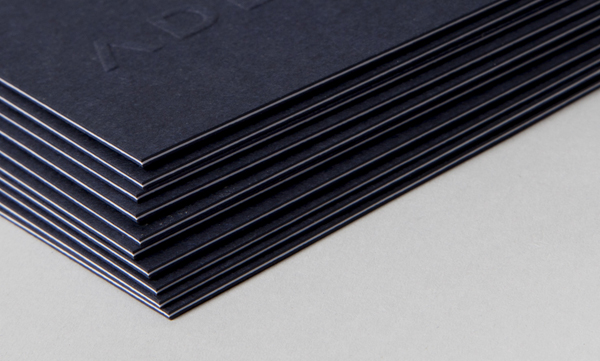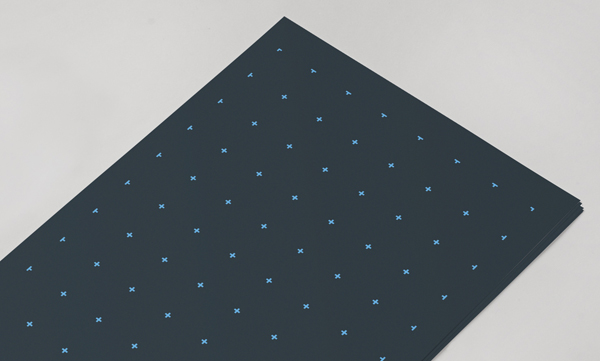 If you liked this then you may also like:
Richard Baird

Richard is a British freelance designer and writer who specialises in the development of logos, branding and packaging. He has written for Brand New, Design Week and The Dieline, featured in Computer Arts magazine and also runs the resource Design Survival.
---