Packaging News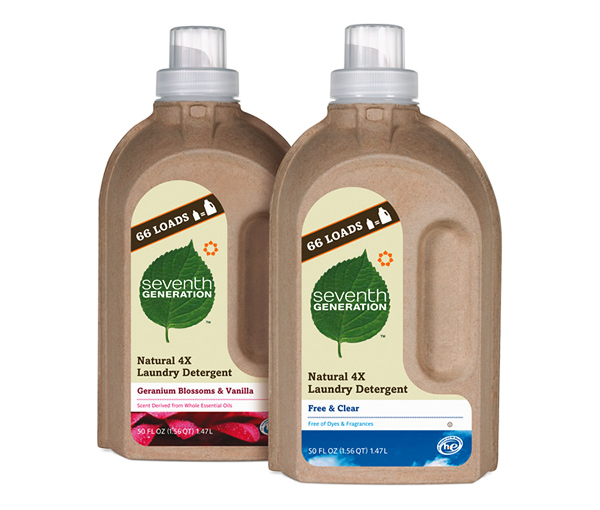 Seventh Generation is a US based company which has been developing environmentally responsible household products for over 20 years. This month in collaboration with Ecologic they will start supplying their laundry detergent range in 100% recycled newspaper and cardboard bottles.
The use of recycled material creates a very striking aesthetic which clearly expresses its proposition and very likely to stand out against competing brands. The labels successfully reflect this position through an earthy colour palette of greens and browns, while the individual products are identified through a change in colour and associative imagery. The typography which looks like Adelle Basic is simple, clean and modern and contrasts well with the brand type, the logo carries the ecological message well albeit in a very generic way.
Honeymell is an award winning honey brand, blending traditional techniques and technology to produce specific flower flavour variations, packaged in glass and squeezable containers their labels capture the idyllic and warm nature of rural Cyprus.
From their website:
"More than 1900 species of plants are flowering under the warm sunshine on the nature of Cyprus. Our effort is to take advantage of the best quality blooms in each season and produce pure Cypriot honey; always with the same care as our grandfathers did, five generations back, when our history in beekeeping began."
The labels are clean with neat simple typography and warm imagery, the use of Greek script adds a sense of the exotic and the nature of its origins. Although the logo and honey comb icon is a little obvious it still keeps to the visual style and doesn't intrude too much while the raised honey comb surface is a nice touch.
Follow BP&O:
RSS
Facebook
Twitter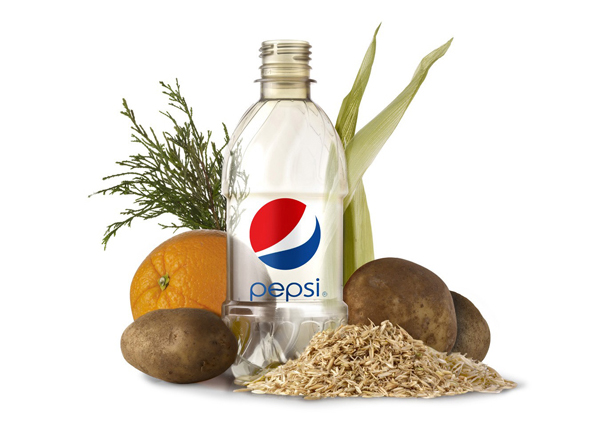 Following on from their compostable Sunchips crisp bags PepsiCo have continued with their environmental commitments by developing the first plant based drinks bottle manufactured from switch grass, pine bark, corn huskswhich and other agricultural bi-products. Expect to see these in the shops sometime in 2012.
More packaging design work featured on BP&O:
---