Daft Coke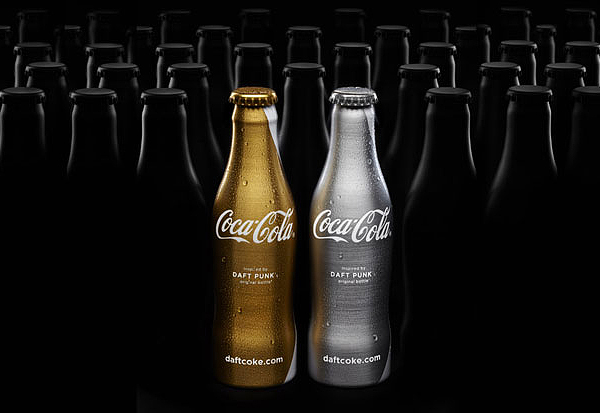 This month Coca-Cola will release a limited edition Coke bottle designed in collaboration with Daft Punk. Titled Daft Coke this is the latest release as part of their Club Coke campaign which previously included Mika and Justice themes, these bottles will be available in clubs and Colette, (a cult clothes store in Paris).
Daft Punks huge exposure in the reboot of the Tron franchise seems like great timing for brands to align themselves with the unusual masked electronic artists.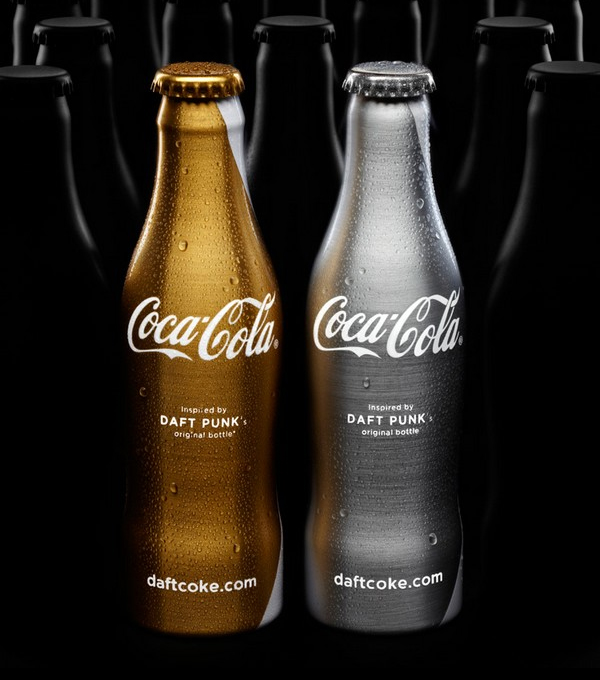 Decked out in a brushed aluminium and bronze/gold colours these designs very loosely reflect Daft Punk. Unfortunately the only thing that could be seen as a relationship between the two is the fact it says 'Inspired by Daft Punk' (surely an admission of a forced concept). This is clearly a commercial venture and although the bottles are very striking there isn't a Daft Punk visual brand communicated here at all. Compared to the previous Mika edition (which interpreted his brand and visual language successfully) there seems to have been a missed opportunity on Daft Punk's side to solidify their own message. Although they have an intriguing physical appearance on stage their brand is underdeveloped which shows on the bottles.
The price of associating Coke with this particular artist (although high profile) is a design that is ultimately superfluous and superficial.
Follow BP&O:
RSS
Facebook
Twitter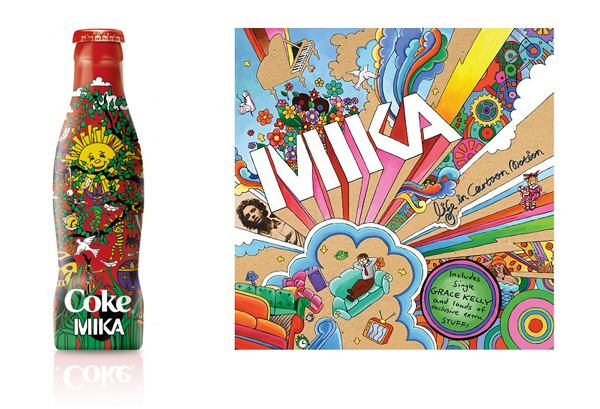 The packaging for the Mika edition clearly communicated his brand personality.
More packaging design work featured on BP&O:
---