My Extra Gum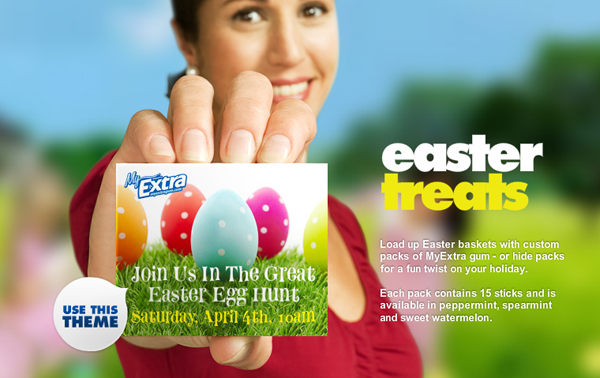 Wrigleys have just launched their latest US campaign My Extra Gum which provides consumers with the opportunity to design their own gum packs using a variety of themed templates.
"MyExtra gum lets you customize packs of Extra® gum for any occasion. Upload your own photos and messages, adjust fonts, colors and clip art to make each pack your own. Having a hard time deciding what to make? You can also browse the gallery for inspiration. One pack of gum, endless possibilities™."
– Wrigleys
In the past this concept has been limited to branded corporate freebies (matches, stationary and stress balls etc). Wrigley's has taken this and developed it into a consumer proposition. With a minimum personal order of 500 packs its success is likely to appeal to the corporate market regardless of its consumer facing website.
More packaging design work featured on BP&O:
---