Bubbleology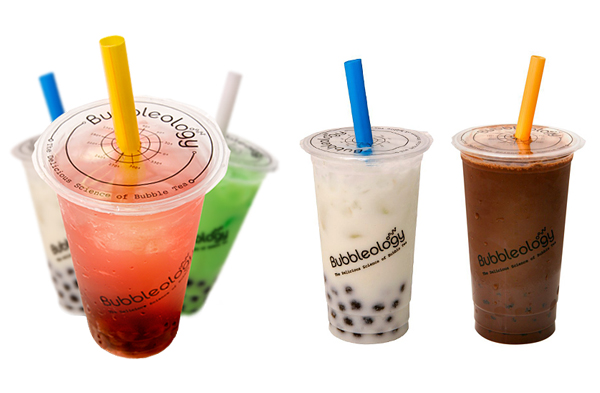 Bubble tea is a sweet tea based beverage mixed with fruit, fruit syrup, milk and tapioca balls (or jelly) referred to as "boba". Originally created in Taiwan in the 1980's it will see its expansion into the UK market in April under the brand Bubbleology. This will be the first authentic Bubble Tea cafe in Europe and will be situated in the centre of London's Soho district.
From their Facebook page "Bubble Tea is set to be the newest tea craze to hit our shores, with a huge following already in Chinatown NYC and throughout the USA, Australia, Canada and all of Asia. Bubbleology will bring this cult drink into the heart of London."

The brand takes on a 'mad science' sensibility with simple black type and diagrams printed onto the containers, the website furthers the theme using playful and 'crazy' scientific imagery. The product colours although not entirely healthy looking reinforce this approach and are complimented by thick colourful straws that feel fun and distinctive. The plastic heat sealed lids are very reminiscent of cheap 80's ice lollies and sweet drinks but falls within the overall brand proposition. The logo is simple but a little obvious and suffers from some overspaced and ugly letter forms.
Technically a lot of the elements are unpolished and it looks a little kitsch but this really only adds to the character of the brand.
Follow BP&O:
RSS
Facebook
Twitter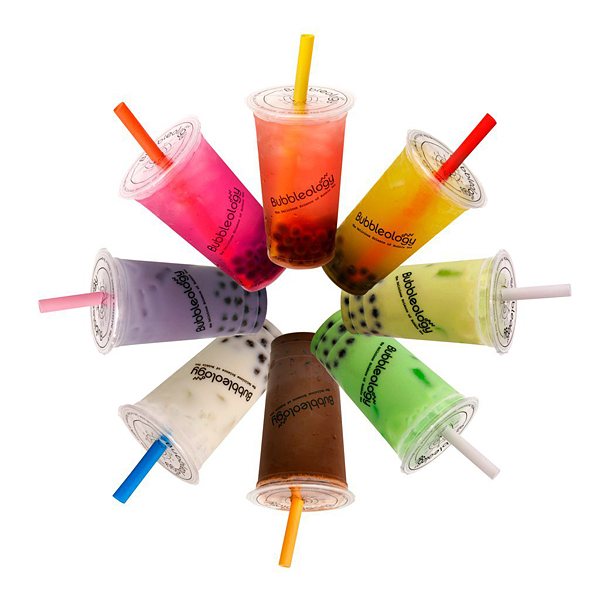 If you liked this then you may also like:
---