Manpower by Martin Agency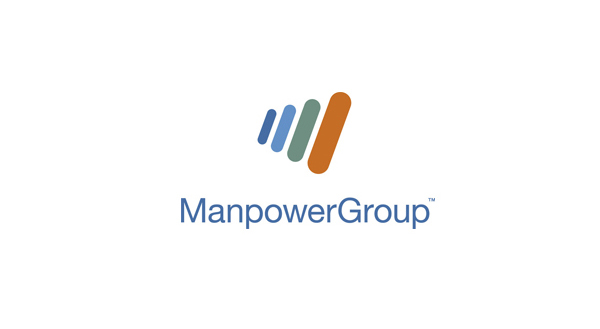 Manpower is an international employment agency based in the US, established in 1948 they now have over 3,900 offices in 82 countries and as an agency represents over 4.4 million workers serving some of the worlds largest multinationals. This week they announced that they will be rebranding for the first time in 16 years which will see a change in name and visual identity developed in collaboration with Martin Agency.
The original logo-mark designed by Wolff Olins was great, it had the initials 'mp' and represented the energy and diversity of its work force through colour and movement. Unfortunately the new logo-mark drops a lot of that meaning, it still retains a forward momentum but little else. The colours are toned down resulting in a more corporate nature and ties in with the new name and position.
"The overall package, said Jeffrey A. Joerres, Manpower's chairman, CEO and president, is not simply "a graphic artist's exercise." Rather, he said, it's part of Manpower's effort to position itself for a do-more-with-less era increasingly driven by human talent."
– Taken from JSOnline
The result is a bland but corporate necessity, the MP logo-mark is by far the strongest, with the rest fitting around it in an unremarkable way. Their new identity is likely to see them through due to their global position but they shouldn't forget that the "graphic artists' excercise" in part got them to the position they are in today.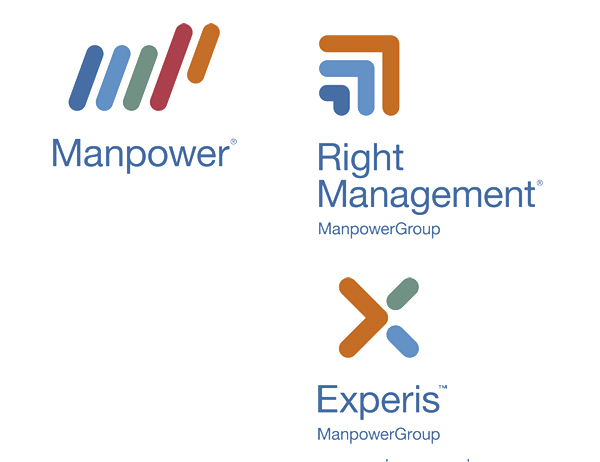 Follow BP&O:
RSS
Facebook
Twitter



More brand identity work featured on BP&O:
---