Des Sens designed by Estudio Menta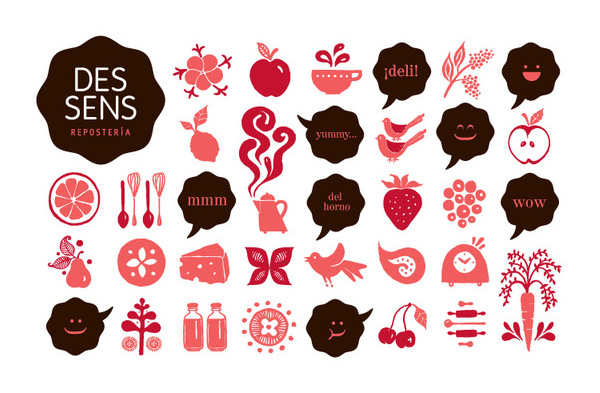 Des Sens is a boutique bakery based in Guadalajara, Mexico, making cakes, muffins, breads, cookies, individual desserts and pies. Their original identity based around a simple serif word-mark (and flock wallpaper) has recently been updated by designer Laura Méndez of Estudio Menta who was responsible for art direction, logotype development and illustration work.
"The brand name is French and means: "the senses". The client wanted an emotional approach, a brand that could communicate in a simple yet happy and easy mood. So the tagline "Celebra" or in English "Celebrate" was created to inspire and reinforce such core value."
– Laura Méndez

Utilising hand drawn and playful Indian ink illustrations and a sophisticated colour palette Laura has positioned Des Sens as a fun and whimsical bakery delivering much more character and moving beyond its previous rigid, dated identity. The brand now appears far more accessible to a broader consumer base and builds on the nostalgia of home baked treats. The logo-mark, a familiar pie shape, immediately conveys its proposition while the modern sans serif gives it a professional aesthetic vital for developing corporate business. The illustrations are really well rendered and look suitably hand drawn, consistent and not limited to simple obvious bakery images. The packaging expresses the character of the brand well implementing the illustrations to great effect while maintaining a level of clean simplicity and homeliness.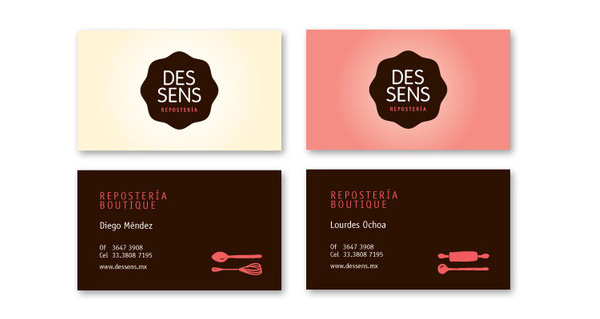 Follow BP&O:
RSS
Facebook
Twitter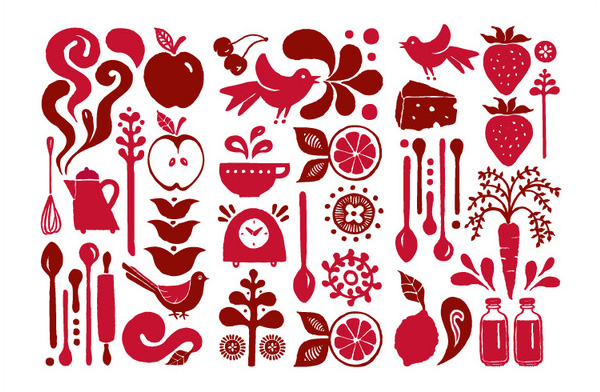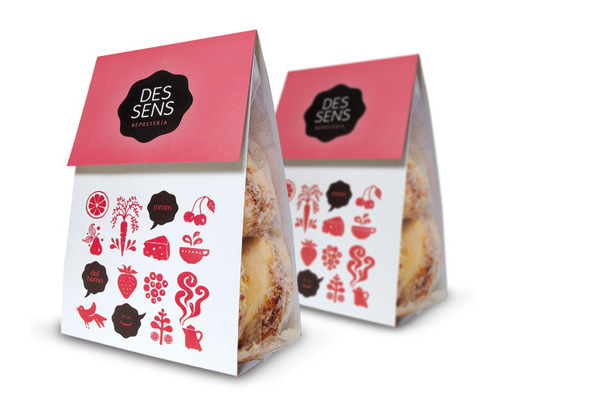 More brand identity work featured on BP&O:
---