Captain Morgan's Spiced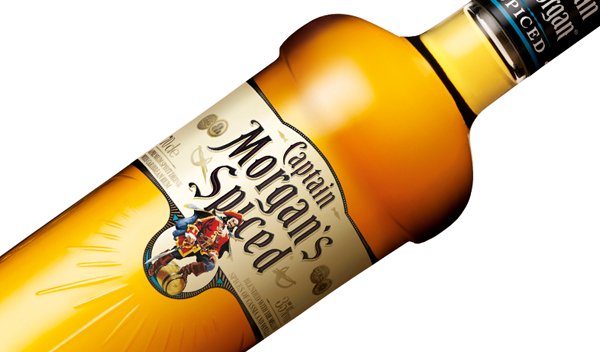 Morgans Spiced is a brand of rum owned by drinks manufacturer Diageo. As part of £7m re-brand it will see a change in name to 'Captain Morgan's Spiced' bringing it in line with the Captain Morgan brand featuring the familiar pirate character. The new branding will begin to roll out this summer and is part of an overall campaign to 'premiumise' Diageo's current product portfolio.
Essentially this is just an extension and translation of an already established brand which has effectively blended the layout of one with the visual cues of the other. As established by the dark rum product the main label is based around the key Captain Morgan identity and forms the heart of the brand, this is a very well illustrated character that is used to retain and expand the mythology and narrative style on the 'new' Spiced product. This is reinforced by strong typographical choices and smaller detailed illustrative work based around the pirate visual device. The tone is suitably more resolved than its previous existence as Morgan's Spiced and should benefit from the widely recognised brand architecture of Captain Morgan. The structural packaging remains unchanged and features embossed details and broad shoulders.
Follow BP&O:
RSS
Facebook
Twitter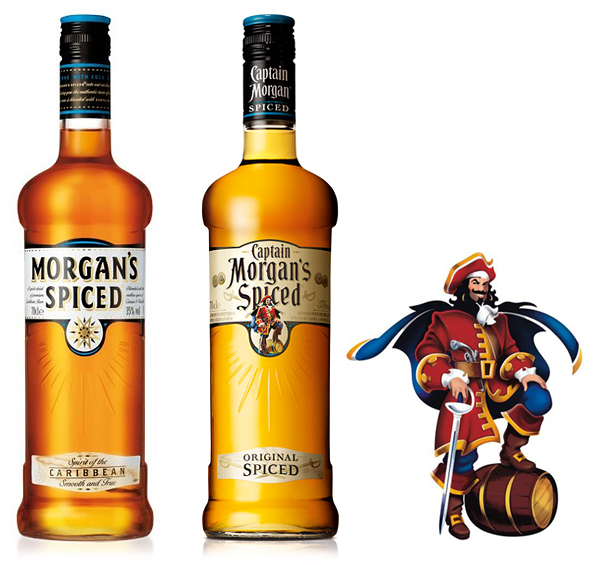 If you liked this then you may also like:
---