Imagine8 designed by Blow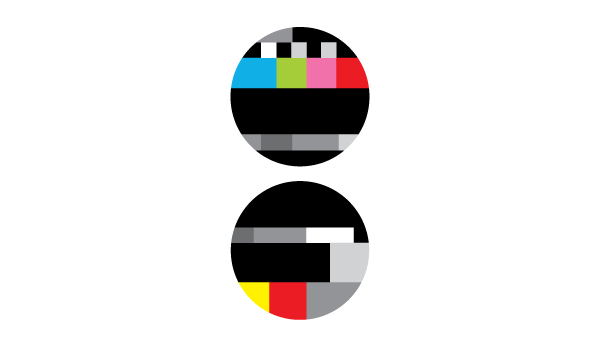 Imagine8 is a company providing video production, sound design and DJ management services. Their new identity developed by Hong Kong based studio Blow and designed by Ken Lo was inspired by TV test signals.
This is an interesting and well coloured identity with a retro minimal simplicity that delivers bold impact. The double circular test card (or test pattern in the US) ties it nicely to the industry playing well on nostalgia while subtly representing the number 8. The logo-type, set in Helvetica Rounded Bold, while a little familiar has a practical and well-spaced utility to it which feels appropriate within the context of the industry and functions well inside and outside of the logo-mark. United the geometric simplicity of the identity has been sufficiently realised across the stationary with an over-sized approach which forms the basis of a bold, iconic and distinctive pattern.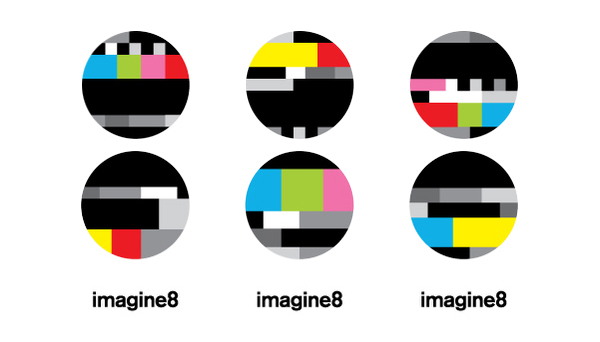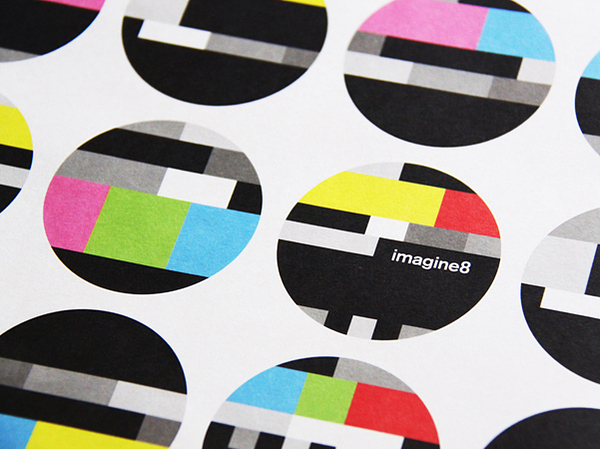 Follow BP&O:
RSS
Facebook
Twitter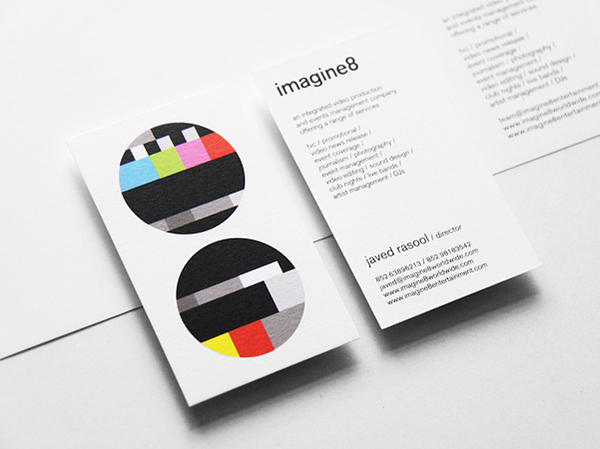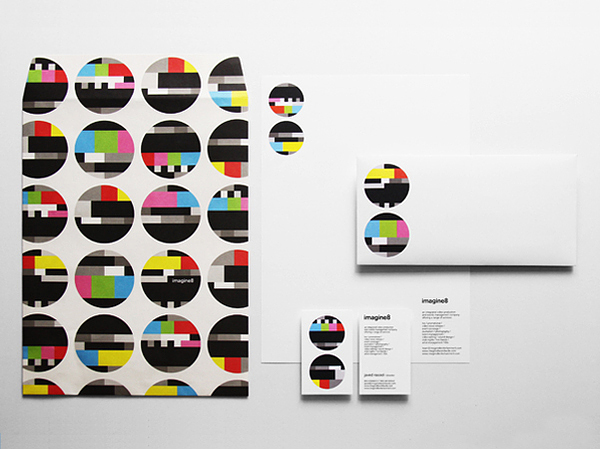 More brand identity work featured on BP&O:
---