ChiaVie by Miller Creative
Opinion by Richard Baird Posted 9 May 2011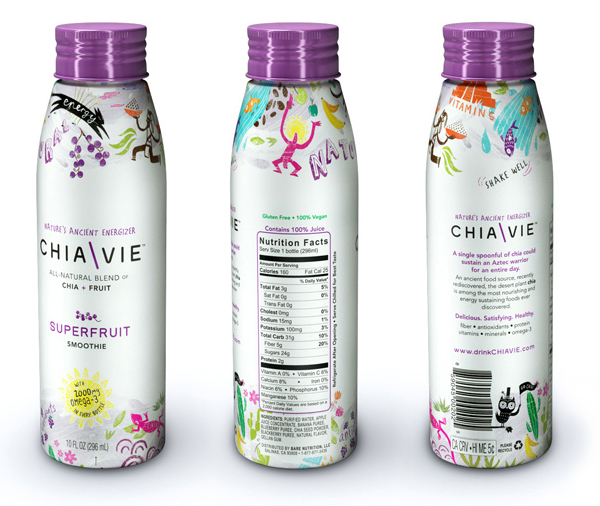 ChiaVie is a new brand of smoothie from Californian based Bare Nutrition that is the first blend of fruit juice and chia seeds (a popular superfood) on the market. Miller Creative a brand and packaging agency based in New Jersey, US, was tasked with developing a logo, tagline, packaging, copywriting, printed collateral, and website.
There seems to be no slowing the development and release of super-food based drink products, each striving to deliver an 'honest' aesthetic. ChiaVie is not much different utilising hand drawn illustrations by Migy to capture that child like honesty initially established by Innocent. These are exceptionally well done and when seen flat really have a strong unified visual style, on pack they are simply applied with plenty of white space. It's unusual not to see the contents especially for a product striving to deliver a natural message but the illustrations speak volumes.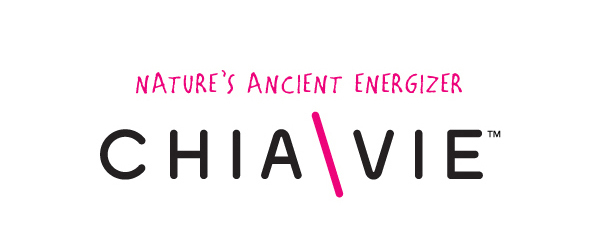 The word-mark is simple but slightly over spaced while the C and E appear larger possibly to counter the unusual format of the brand name. The typography is simple and well restrained throughout and the strap-line ties the logo back to the illustrations. On-line the brand is cleanly transferred and forms the basis of navigation through colour movement and narrative.