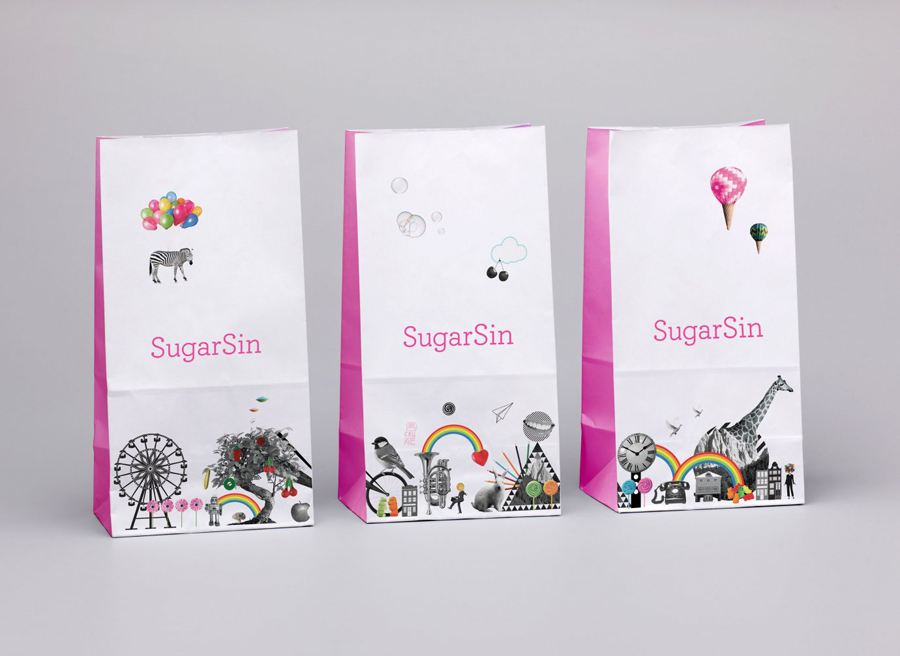 SugarSin will be a modern sweet shop experience opening in central London later this year, billed as 'non-traditional' their brand identity was undertaken by UK based design agency & Smith who developed a more sophisticated retail proposition for both adults and children.
"…our aim was to communicate the philosophy that sweets are a treat for everybody, not just children. Having designed a logotype and a playful, lollipop inspired marque we created an eclectic illustration-led palette for packaging and stationery. Black and white images of everyday objects are combined with accents in primary colours, suggesting a sophisticated tone appealing to adults as well as children." – & Smith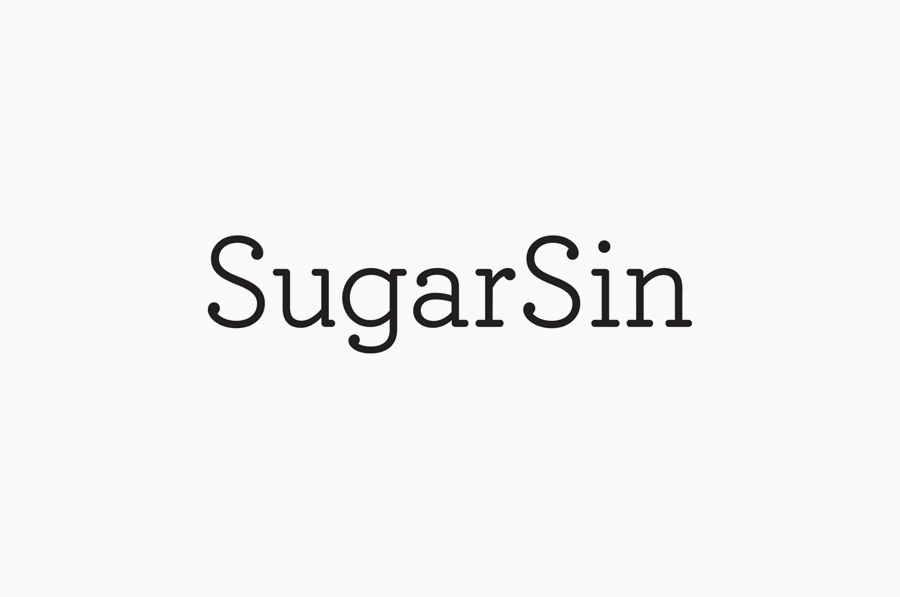 With delicate type and a vibrant pink candy-floss colour palette this identity initially sets a very familiar sweet and feminine tone common for confectionery. What differentiates this project is the contrasting use of cut and paste photography to create an unusual world inhabited by balloon ice cream, flying zebras and lollipop men. This unique blend imbues an almost Alice In Wonderland visual narrative and creates a distinctive style more reminiscent of an experimental design project rather than a commercial retail experience, which is refreshing. In my mind the result is an adult vision of a childhood memory and sets the brand up as a curious and unexpected visual treat.