The Guild designed by Berg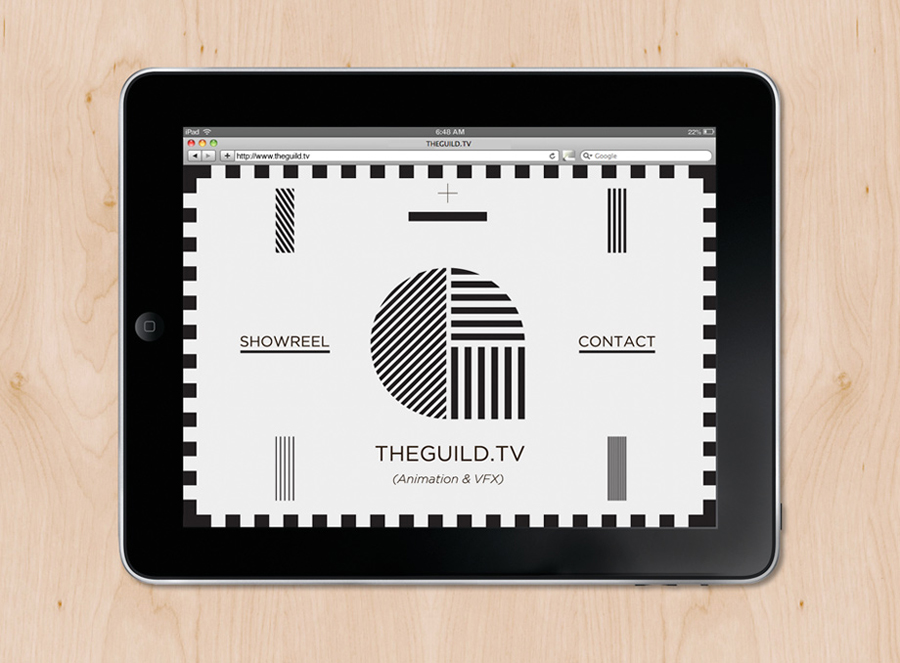 The Guild is a TV animation and VFX design service that has worked on a wide range of projects providing assets for Gorillaz and Channel 4's E4 (UK). They approached Berg, now Freytag Anderson, to develop a new identity that could represent the broad and individual talents of its collaborators and the variety of services they provide.
"Our brief was to create a unique logo made up of parts – this was primarily to communicate the idea of different elements coming together. Such as creative individuals and different disciplines. In addition, we were interested in exploring the visual language of vintage television graphics and typography, specifically those found in monochromatic test cards. This allowed us to create a link with the animation and effects aspects of the business. The identity was applied to a suite of stationery and website homepage with an animated version of the logo to follow shortly."
– Berg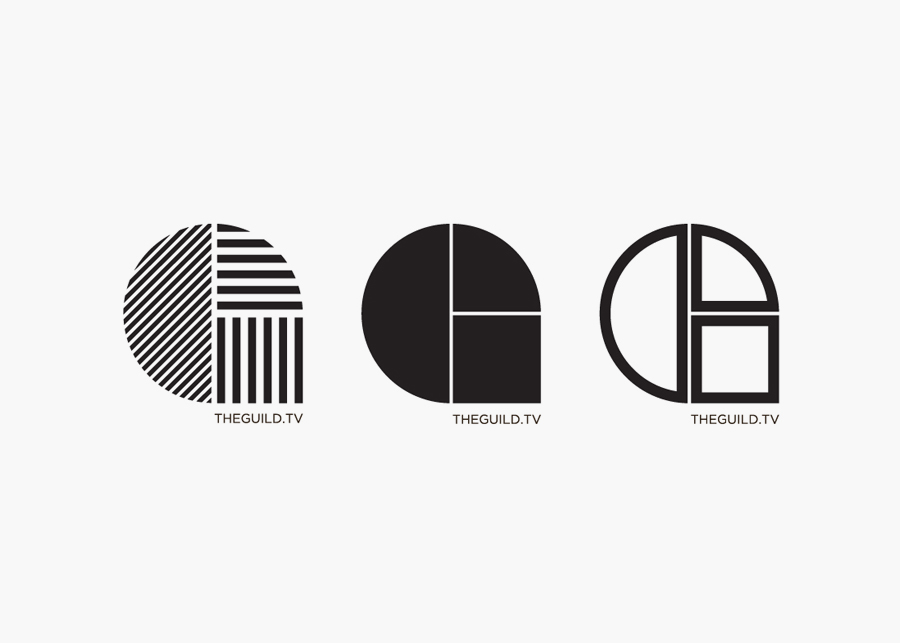 For me this identity really works well when placed within the structure of the ipad application that delivers an interface that notably references TV screen tests. I love the hatched logo-mark, it looks simple and modern with a collaborative aspect, the changing directions imply different ideas moving around a unified and creative system. There is a real timeless sensibility to this piece that should look really neat next to the more sophisticated and colourful aspects of their on-screen work and while I am not entirely sold on the other variations I think this has enough relevance to be a strong identity.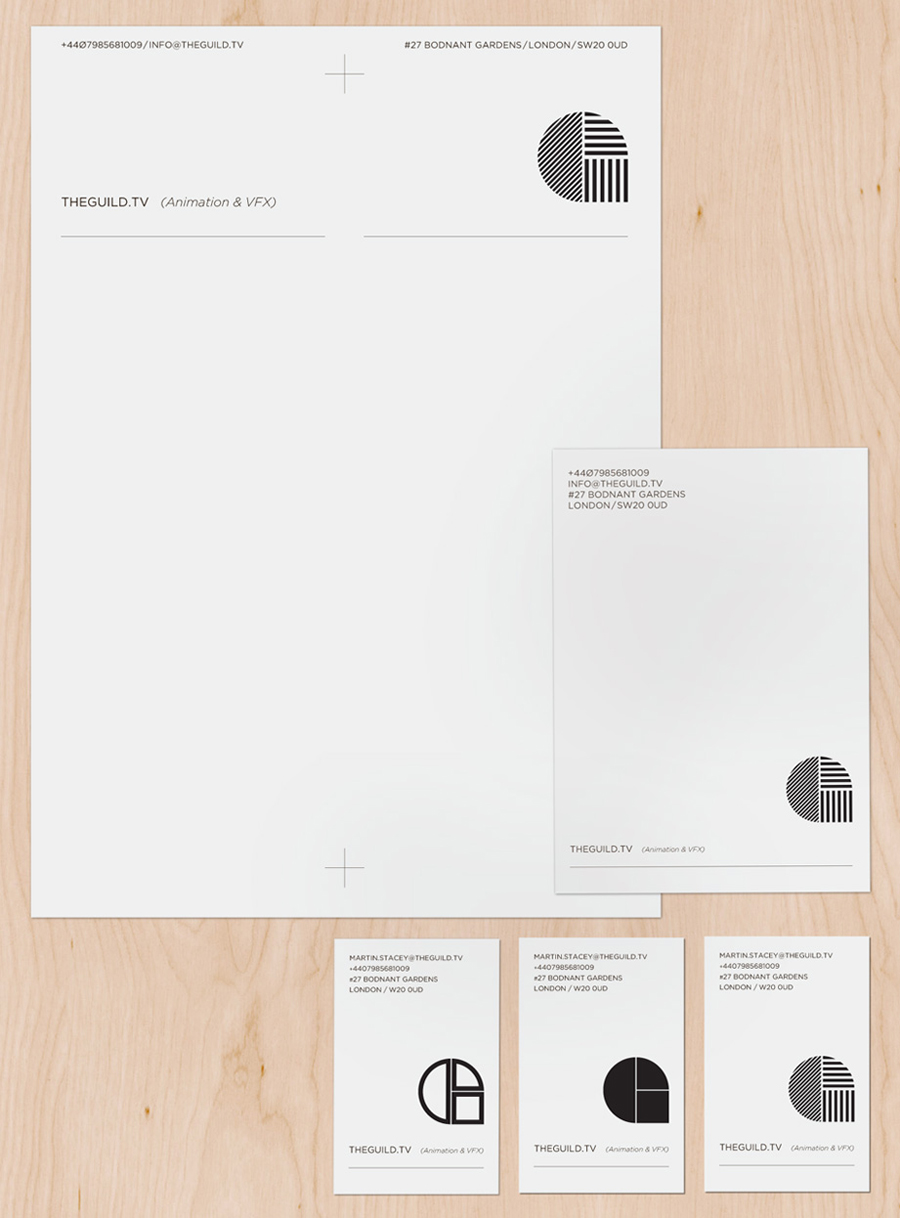 Follow BP&O:
RSS
Facebook
Twitter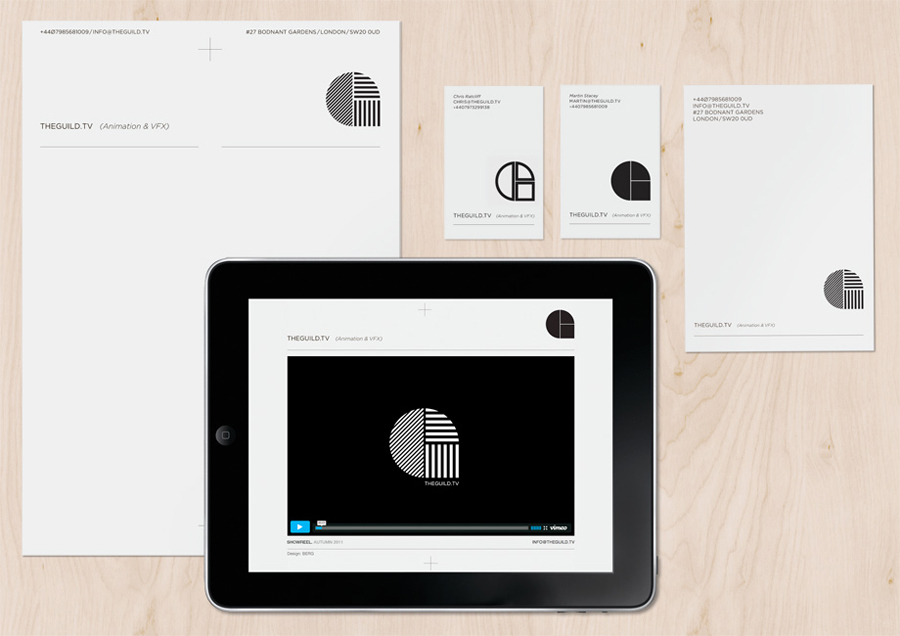 More brand identity work from Freytag Anderson:
---