Volim Honey designed by Kitchen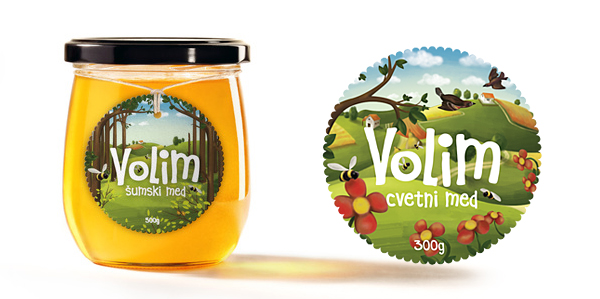 Volim is a high quality brand of honey produced in a small Serbian village using traditional recipes and produced in limited volumes. The brand's name, identity and packaging was developed by Prague based design agency Kitchen and captures a rural and idyllic setting with a series of warm illustrations.
I have seen quite a few new honey products emerging onto the market with some interesting design solutions that strive to position themselves as traditional frequently opting for a very stylised minimal aesthetic (See Lovely Honey, Honey Love and Sheffield Honey). Volim really struck me as quite unique in its approach, preferring to pursue a naïve art approach that suitably blends and characterises the traditional and rural sensibilities of the brand with a modern and well executed resolution.
The logo-types hand-drawn child like aesthetic works well to draw on the themes of innocence (purity of product), honesty (no unwanted chemicals) and a home-made sensibility. This particular style is quite popular but the capital 'L' mid word and the heavy dot over the 'i' are nice touches and help to create an original and distinctive identity. The illustrations really make this brand stand out and the choice of traditional hand painted technique has a sense of warmth, care and attention to detail with a strong narrative style gives the brand a playful and almost familiar charm.
Follow BP&O:
RSS
Facebook
Twitter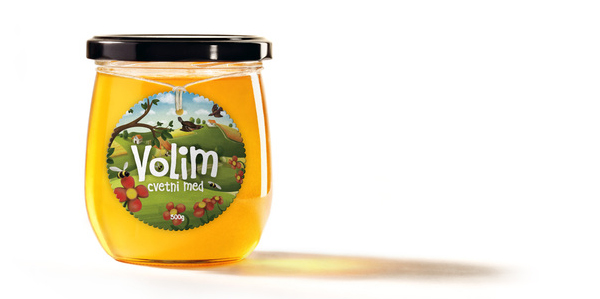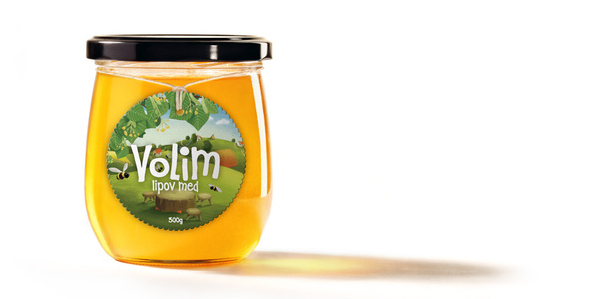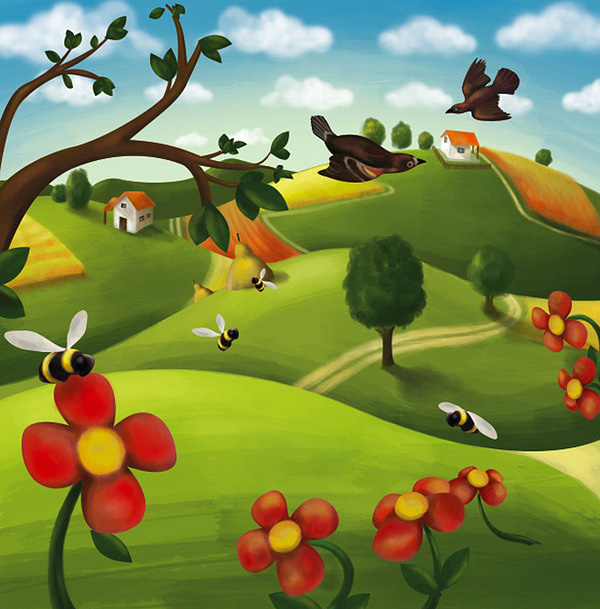 More packaging projects:
---