Emmi Yoghurt designed by Studio h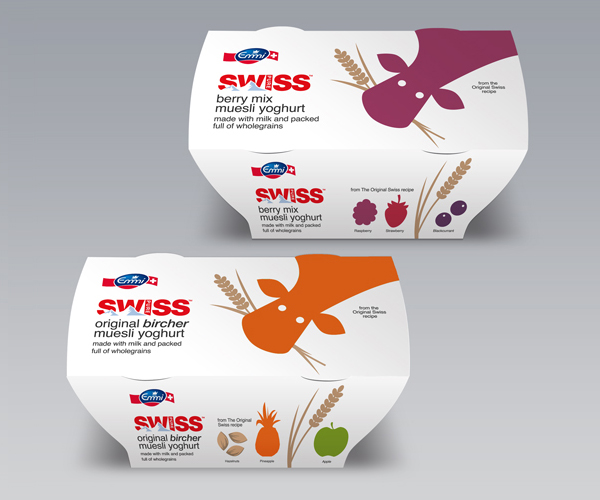 Swiss Plus is a range of yoghurt products from manufacturer Emmi. As part of a re-brand, London based Studio h created a new simpler packaging solution that avoids the usual clichés and utilises a straightforward illustrative style for the UK market.
This has a very clear, confident and restrained aesthetic that draws attention through its simplicity with an honest, wholesome and childlike innocence that captures the natural aspect of the ingredients. Each illustration is nicely rendered and consistent while the colour palette feels natural and suitable for the theme. The cow is simple in its execution with a wide-eyed character that stands out well on the white background and should look great in the refrigerators. The stacked and cluttered nature of the branding is a little bit of a let down but the typographical choice and layout below help to balance this out and contrasts with the quirky style.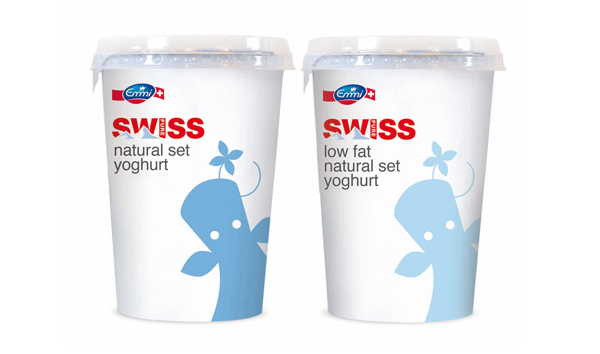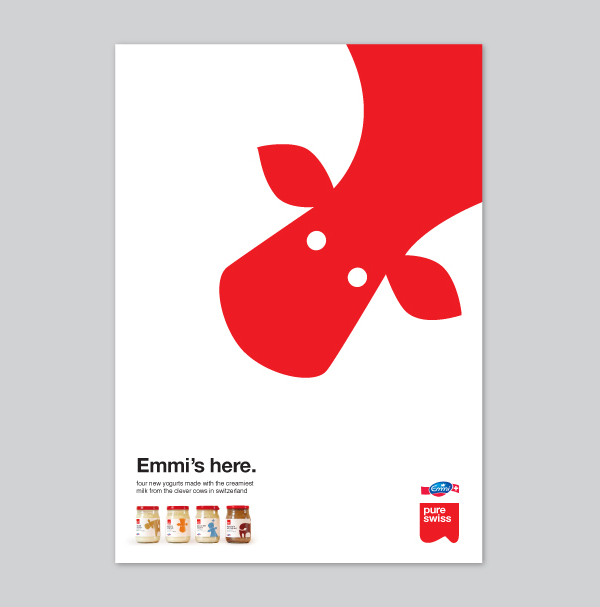 Follow BP&O:
RSS
Facebook
Twitter
UPDATE 03/08/11
Images of this project have been updated on the Studio h website which now show a revised design that addresses the cluttered nature of the logo application, the packaging now features the improved brand work and appears far more resolved.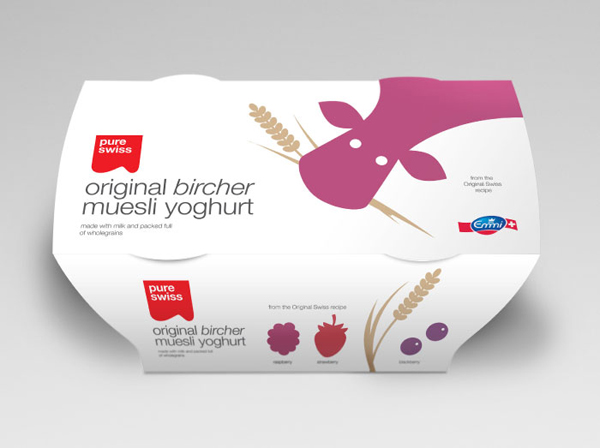 If you liked this then you may also like:
---