Riverside Museum designed by Marque
| Author: Richard Baird

|

Filed under: Leisure and Tourism, Logo Reviews | Tags: Brand Identity Reviews, Design Reviews, Icon Design, Logo Design & Branding Blog, Logo Designs, Museum Logos, Scottish Design, Sign Design

|

Comments Off

on Riverside Museum designed by Marque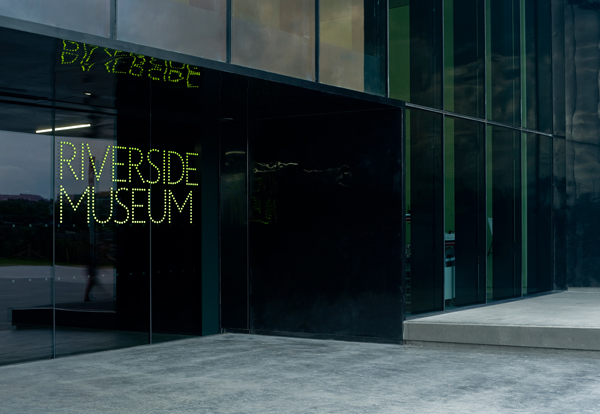 Built on the banks of the River Clyde, Glasgow, the Riverside Museum is Scotland's must visit transport attraction and houses a vast collection of relics from a rich industrial past. The building, designed by world renowned architect Zaha Hadid, and the identity system, created by the now defunct international design agency Marque, were developed in tangent and form a flexible, dynamic and easily navigable space.
Inspired by "the visual language of the architecture that includes dot matrix, extruded forms and orthogonal finishing" the logo-type is not in itself massively unique but for me this is a wonderful example of consistent brand communication, unlike many other identities the logo-type plays only a small part within the overall visual language of the experience. There is a distinct travel association with dot matrix screens that suitably ties together most forms of transport and while it doesn't necessarily capture the history it certainly compliments the museums very modern aesthetic. The dots of the logo-type, bespoke typeface and icons are just the right proportion and tight enough to create distinctive letter-forms and clearly identifiable graphics. The bold green and black colour palette contrast against the grey interior space and works well across a number of applications, the warning signs are a particularly effective idea and retain much of the brand style while being functional.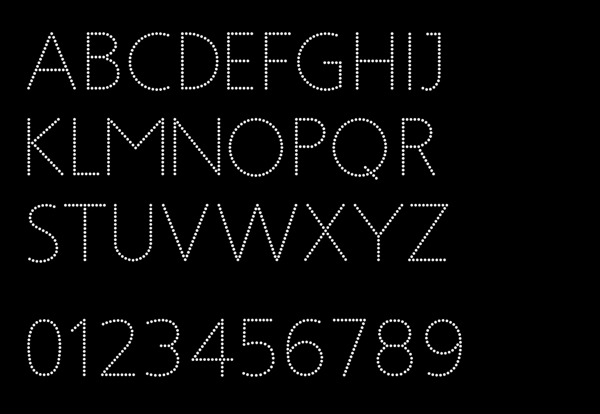 Follow BP&O:
RSS
Facebook
Twitter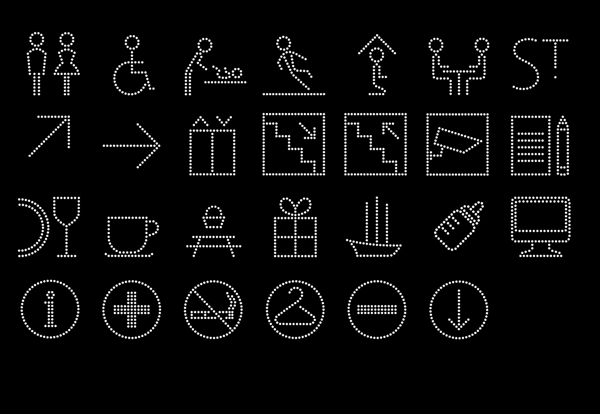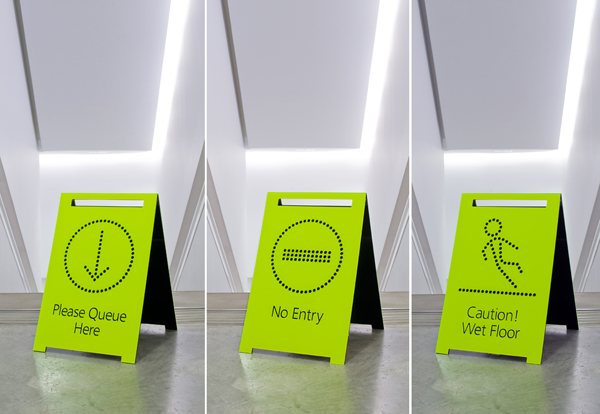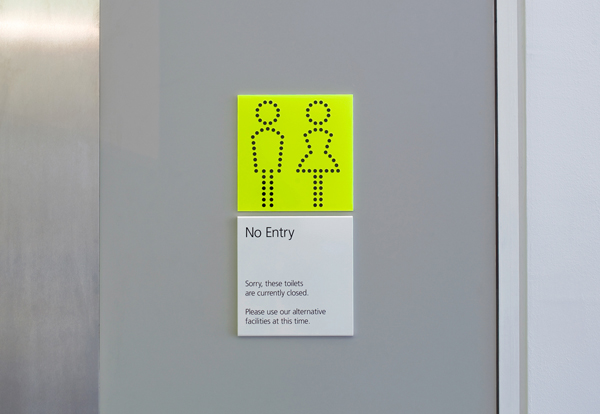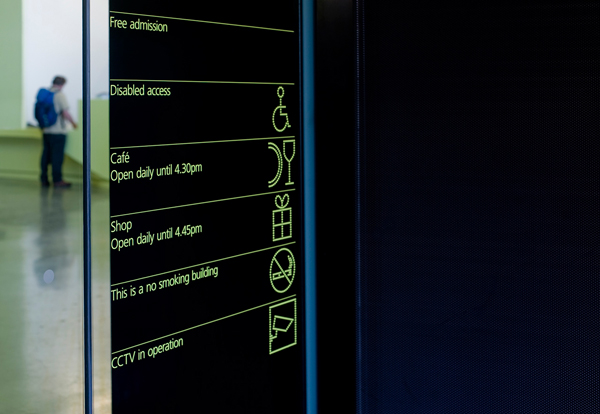 More museum and gallery brand identities:
Support BP&O
Thank you to everyone who has visited BP&O since its beginning in 2011. As many of you know, BP&O has always been a free-to-access design blog that seeks to offer extended opinion on brand identity work. It has sought to be the antithesis of the social media platform that often disentangles form, context and content. Writing articles can take 2-4hrs and are carefully researched.
I am passionate about design writing and believe that spending time to write about work, rather than just posting images, furthers design discourse. If you have enjoyed this article, have been with the site from its early days and would like to help contribute to its future, please consider supporting the site with a small PayPal donation. This will go towards the costs of hosting, CDN (to make the site quick to load) and Mailchimp, and cover some of the time it takes to research, write-up, format and share posts.
---