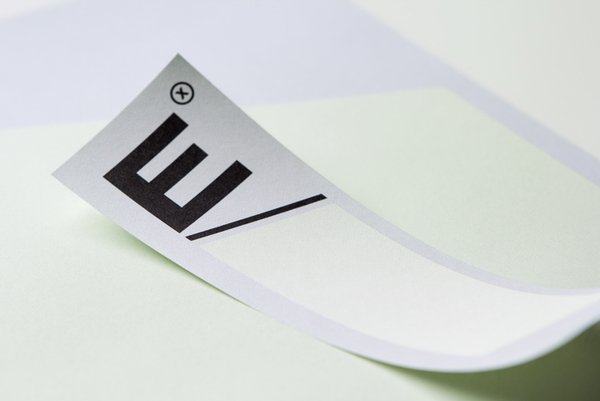 "Etxe is a small, innovative industrial design studio based in Mexico City. Their philosophy is to design to the very essence of a product. There is no room for extraneous elements; they believe that the beauty and artfulness of a product lies in its purest functionality. The identity itself is thus a distillation of their unique approach." – Blok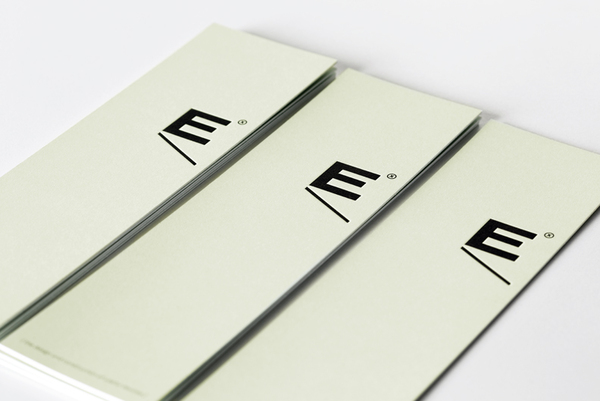 There is a wonderful sense of purity in the considered abstraction and subtle layout of elemental forms that works really well to resolve Etxe's highly pragmatic approach to the practice and theoretical understanding of industrial design. A careful, vertical, structural balance of geometric components neatly places more weight on the complete composition rather than the individual alphabetical relevance of each character distilling a strong sense of experience and purpose. The position of the circled 'X' has an interesting, 'to-the-power-of' mathematical sensibility that implies infinite possibilities and a technical knowledge while the isometric angle of the underline has a technical, architectural and perspective-like quality.
An embossed detail utilised across the printed collaterals, like the simple black and white colour palette, and the identity's execution across dual surfaces, play well with the theme of light and shadow and manage to reference three dimensional characteristics with two dimensional elements. The addition of a cool green highlight, uncoated letter-pressed texture and sticker asset introduces a subtle craft based contrast to the clinical modernity of the spacious layouts and graphic components.