Phillip Boulding designed by Stylo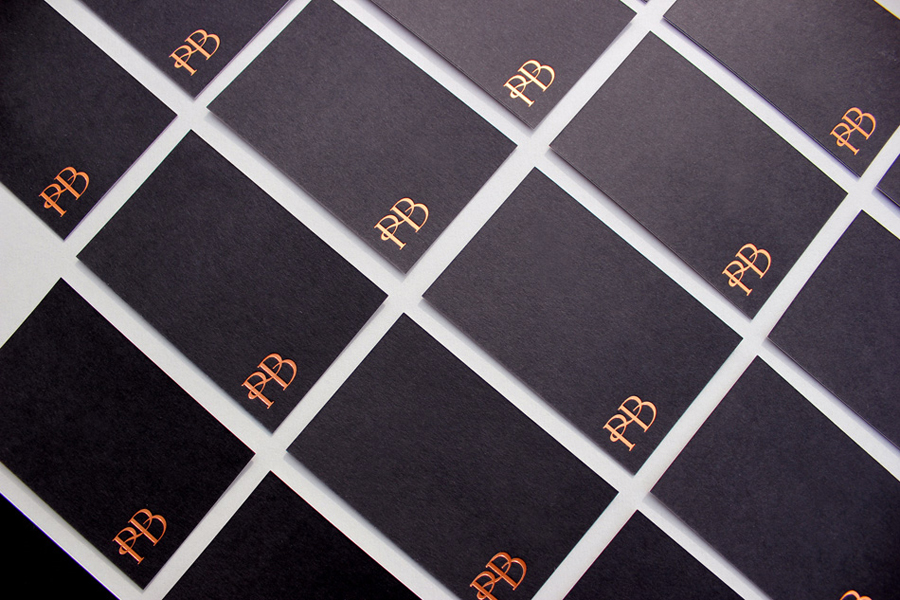 Phillip Boulding is a UK based jewellery business that crafts and retails bespoke pieces for both the male and female markets. The brand's identity, created by multi-disciplinary, digital design consultancy Stylo, utilises an elegant PB monogram across a sophisticated combination of a blue and copper stationery treatment that really captures the individuality, quality and crafted nature of the collection.
Based around a well constructed serif PB monogram and a single foil print finish, this project really resolves the essence of high quality custom design and personalised service. The monogram's character height, sweeping ligature and serif detail, and balance of internal space mirrored through both the top bowls of the P and B give the identity an almost timeless Art Deco sensibility that along with its debossed execution across the white uncoated, duplex and hammered surface of the business cards delivers a lovely sense of craft and elegance. The white of one side is juxtaposed alongside the navy blue of the other that, in conjunction with the copper foil, delivers a luxurious and classic restraint whilst remaining contemporary in its truth to the materials and spacious layout.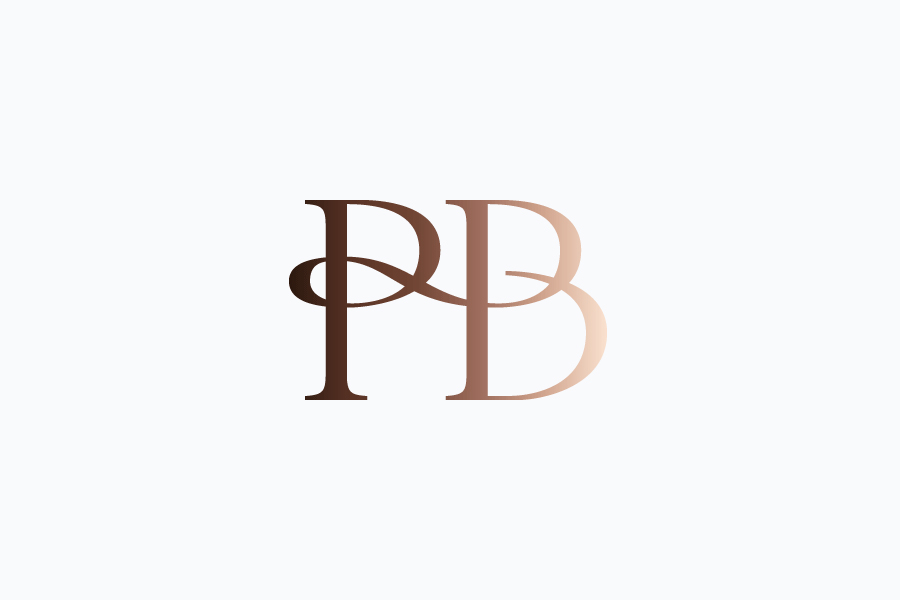 Follow BP&O:
RSS
Facebook
Twitter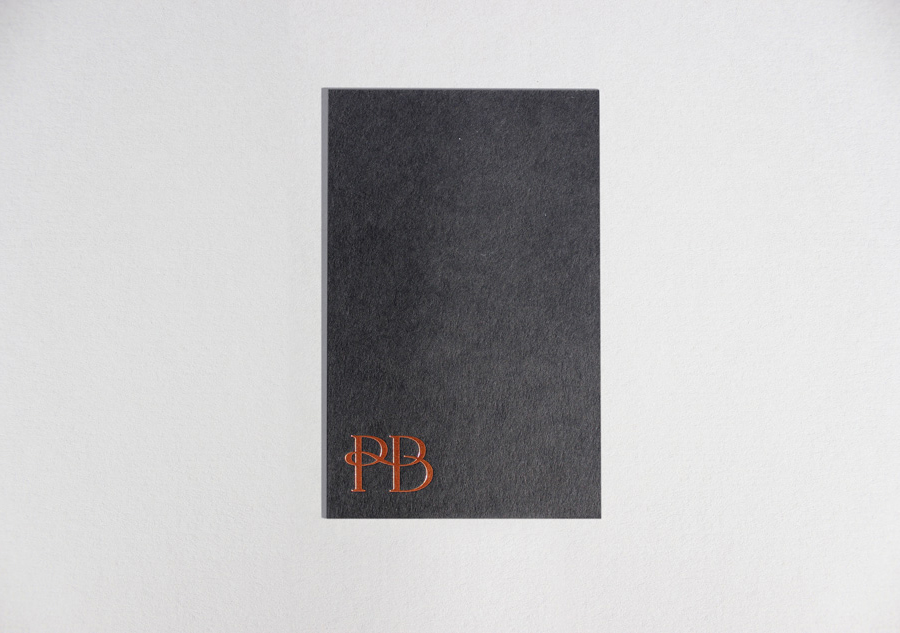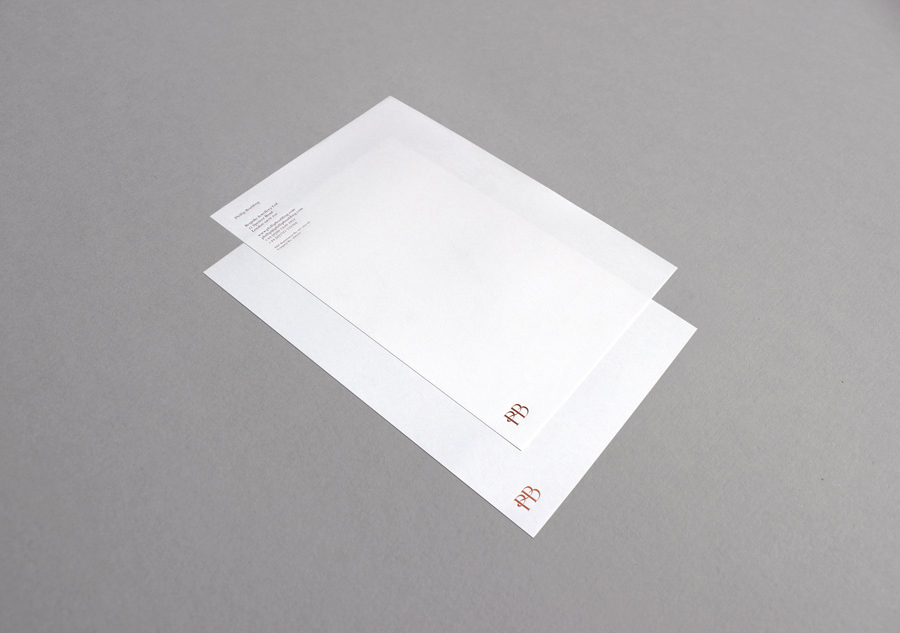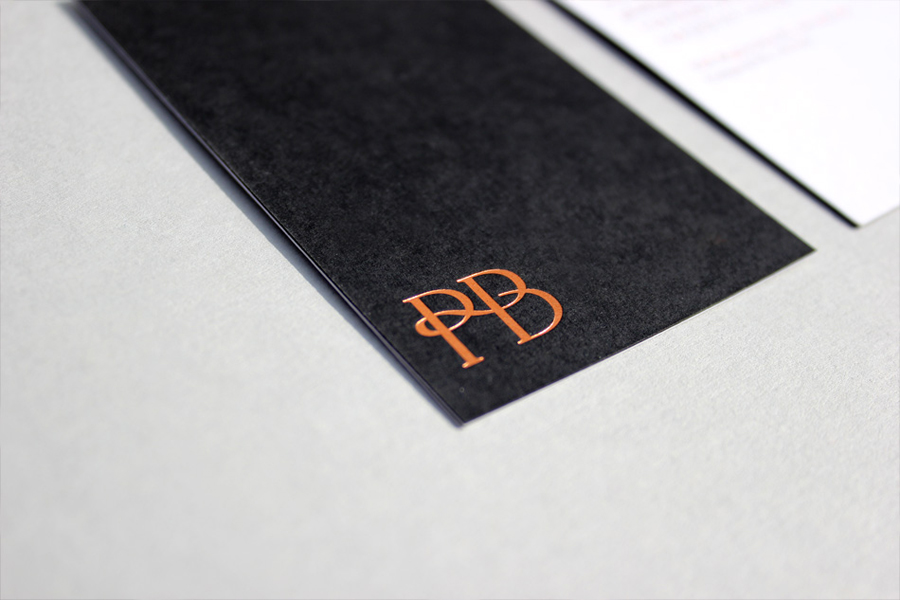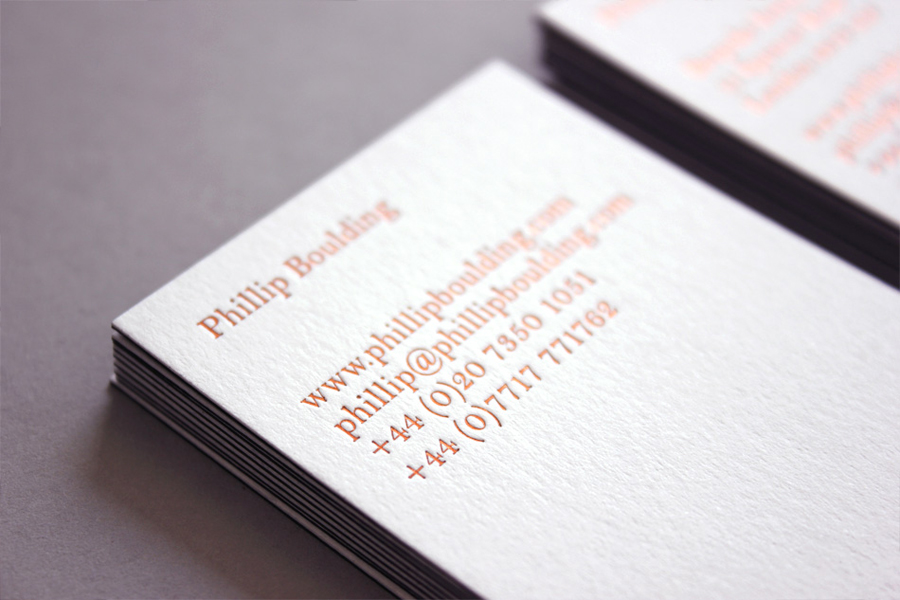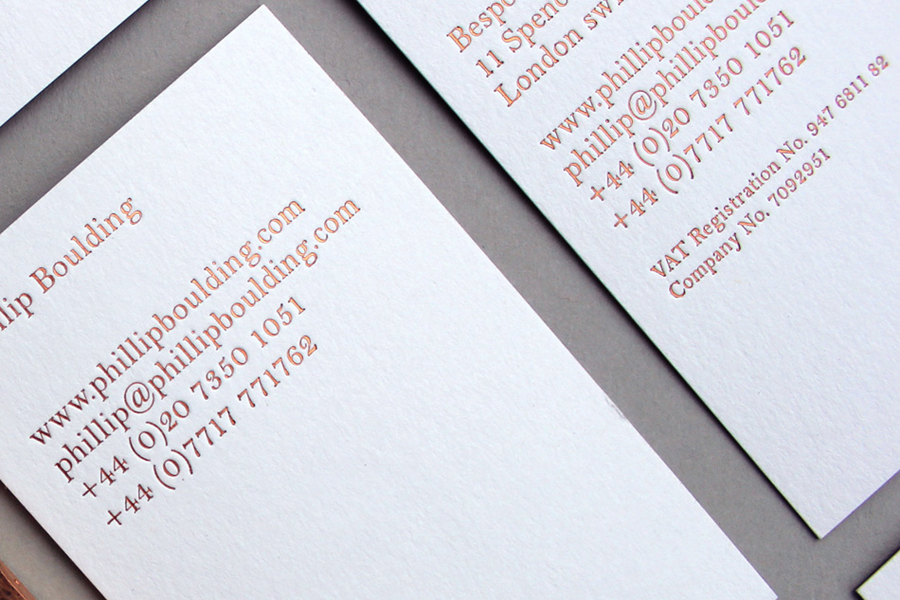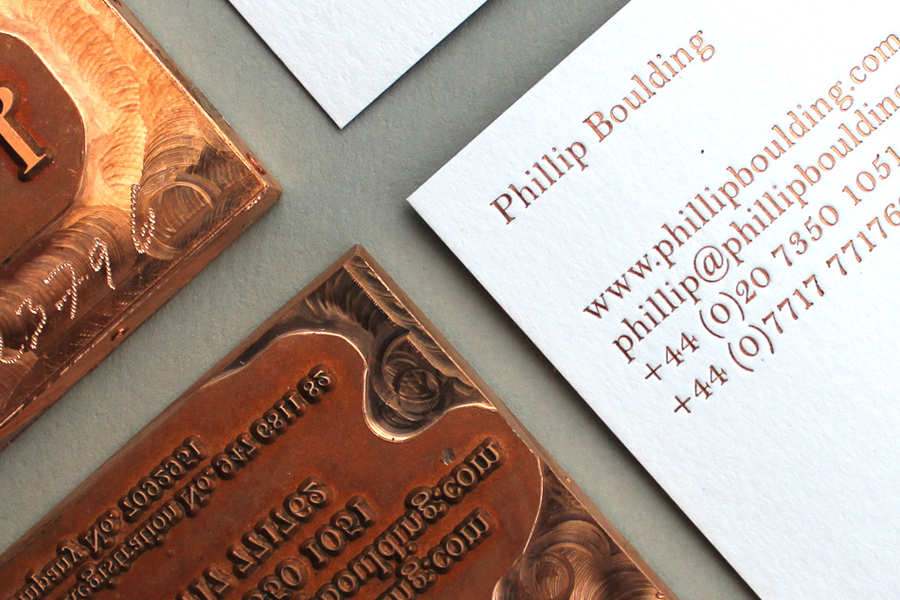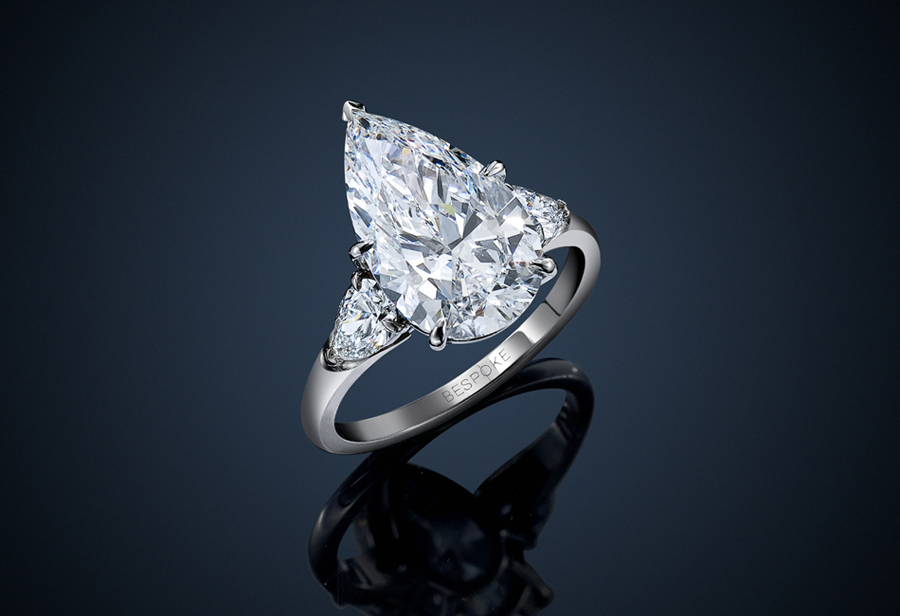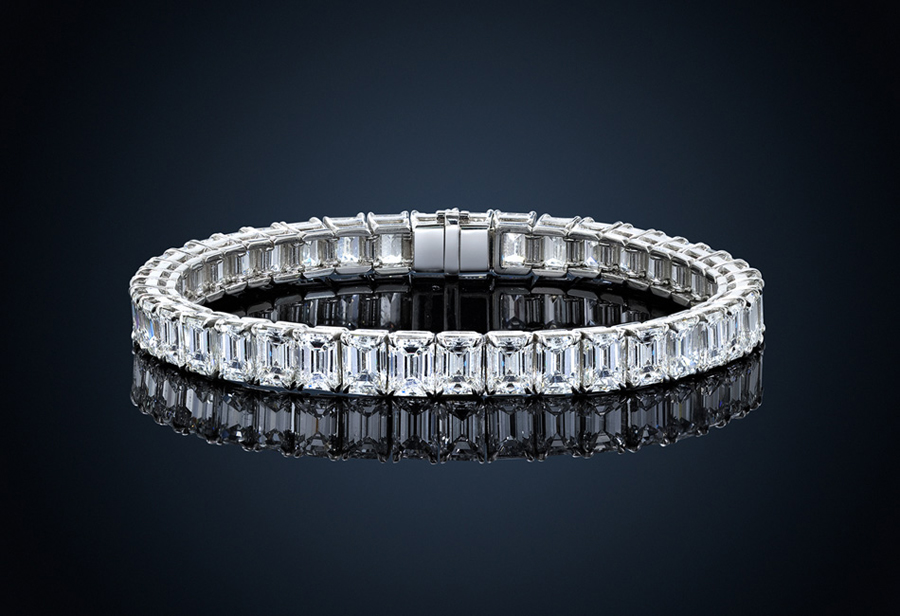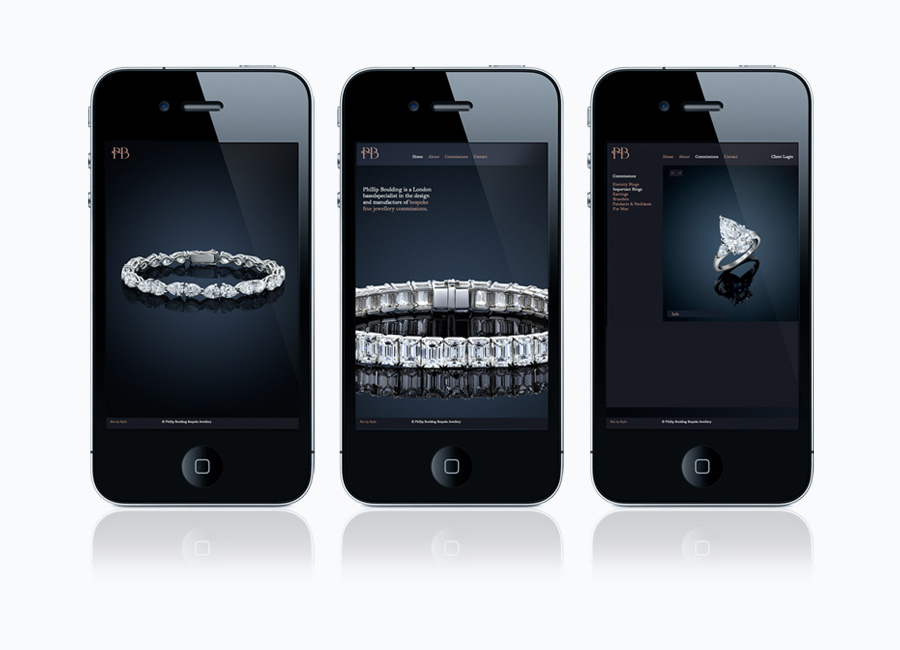 If you liked this then you may also like:
---