Helsinki Arts Initiative designed by Åh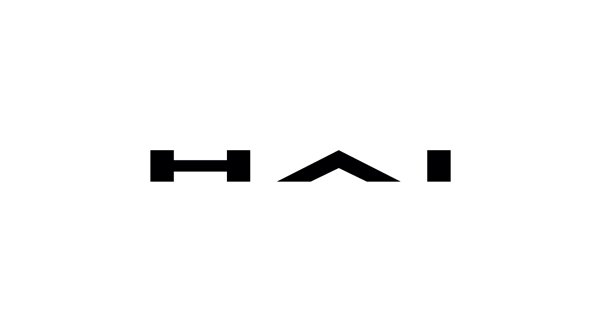 The Helsinki Arts Initiative is a recently established organisation that consults on and produces collaborative, cultural, art based projects throughout Europe and Asia. The initiative's identity, created by Johanna Lundberg and Elin Svensson of independent design agency Åh, visualises a diverse remit and global reach with a logo-type built from wide characters and broad tracking.
"HAI's work will span across many different platforms, networks and cultures, and to visualise this we literally stretched the word to create a broad logo, extending itself over the various visual materials."
– Åh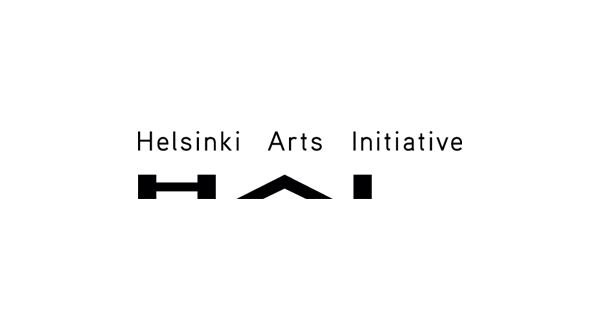 The logo-type's unusual mix of extended characters with a low vertical height, geometric simplicity, reductionist approach (through the absence of the A's bar and three letter abbreviation), combined with its oversized print-based execution delivers a confident and unexpected visual identity. Its rectangular nature, emphasised by the bold vertical strokes of the H an I, makes its alignment, proportion and positioning across the breadth of the stationery quite fitting and while I think perhaps this might be perceived, by some, as poor practice (please do share your own opinion) to me it has an avant-garde/modernistic sensibility that intelligently places it on the boundary between art (subjectivity) and design (practicality).
The consistent, light line weight and size of the accompanying sans serif typeface introduces a nice contrast to the significant volume of the word-mark and introduces a non-hierarchical sensibility, a Bauhaus principle that, working in conjunction with the collateral's clear grid based layout and monochromatic colour palette creates a strong sense of functionality and practicality that should appropriately frame but not detract from the initiative's collaborative activities.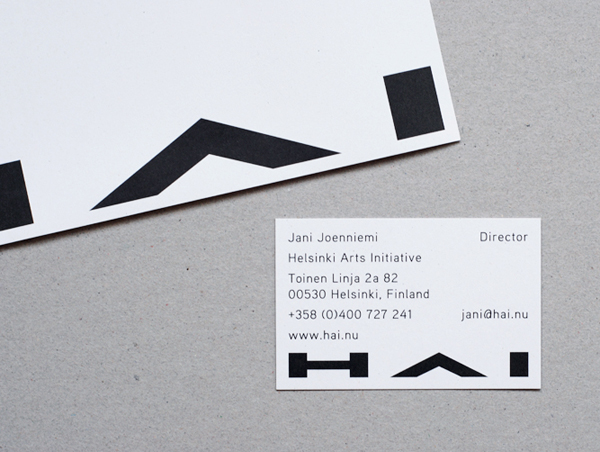 Follow BP&O:
RSS
Facebook
Twitter
If you liked this then you may also like:
---