Rich Brilliant Willing by Project Projects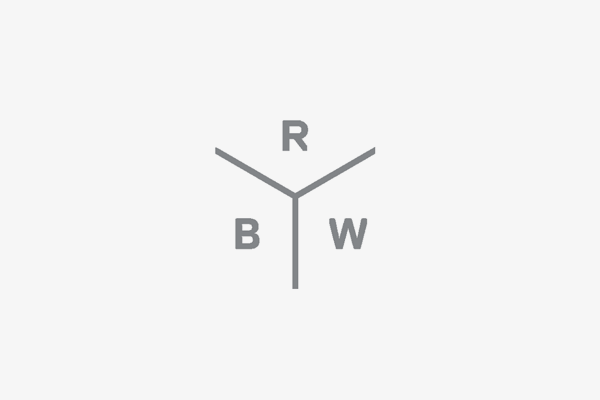 Rich Brilliant Willing is an award winning Manhattan based contemporary furniture and lighting design studio established in 2009 by Rhode Island School of Design graduates Theo Richardson, Charles Brill and Alexander Williams. The studio's new identity, created by New York studio Project Projects, is an interesting mix of two dimensional monogram and three dimensional axis, a smart reference to the bespoke and structural nature of the products and the combined design experience of its three founding partners.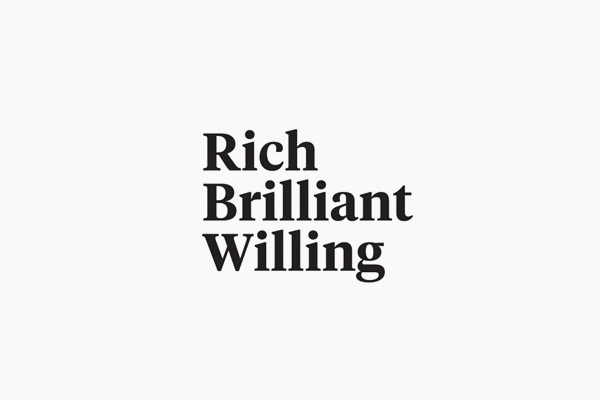 "RBW's creative team oversees every aspect of their unique process from design to assembly to distribution. The results are intelligent and iconic; simple yet expressive products that bring out the very best in new living and work environments."
– Rich Brilliant Willing
"Their irreverent name—derived from the surnames of partners Theo Richardson, Charles Brill, and Alexander Williams—contrasts with a refined design sensibility, mixing a distinct approach to form, color, and materials with an active exploration of historical design tropes. The new logotype and identity expresses the centrality of the studio's tripartite structure—the monogram both segments and integrates the founders' initials, while a single, shared business card design is printed in three bright colours."
– Project Projects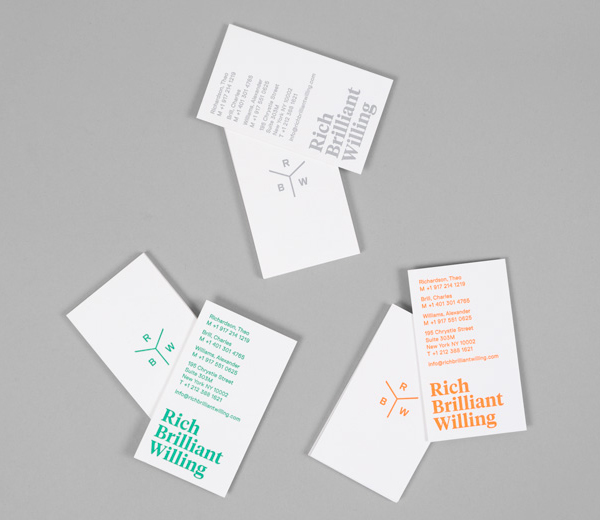 This is a really smart visual identity that confidently resolves the fundamental and symbiotic relationship between RBW's partners and modernistic design principles. Built around three converging strokes and a very simple geometric typographic solution the mark carefully balances a classic monogrammatic representation of personal quality and craft with a contemporary understanding of space, layout, design and construction. It also offers a smart duality in its top down plan-like visualisation of two dimensional space and an architectural, three dimensional axis representing length, width, and depth. For me this is a great distillation of a pragmatic approach.
The modernistic character of the monogram has been juxtaposed alongside a really well executed serif logotype that includes some neat detail across the terminal of the 'C' and arm of the 'R'. The type choice introduces a more conventional, professional and experienced sensibility but one that includes small flourishes that hint at craftsmanship. Its stacked vertical nature reflects the structural sensibilities of the mark and is reflected within the content layout and orientation of the stationery.
The colour palette mixes a cool architectural grey with the bright tones of a warm orange and mint green that introduces a playful sense of creativity and a subtle reference to the lighting aspect of the business while appropriately reinforcing the triality (but individual characteristics) of the partnership.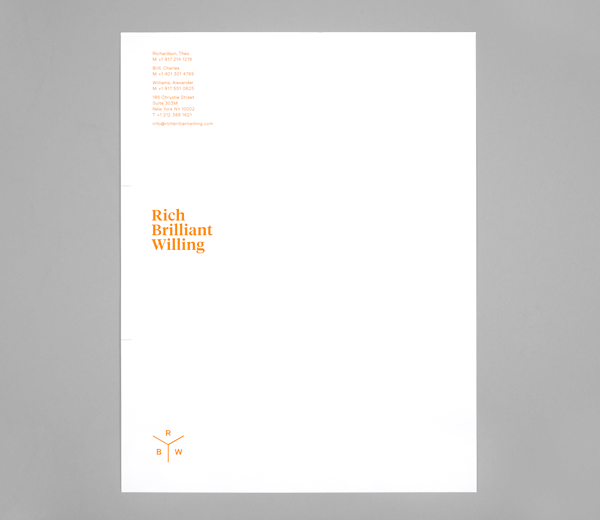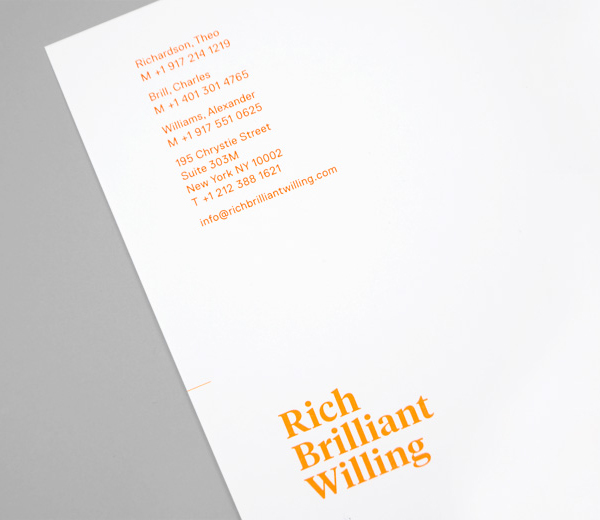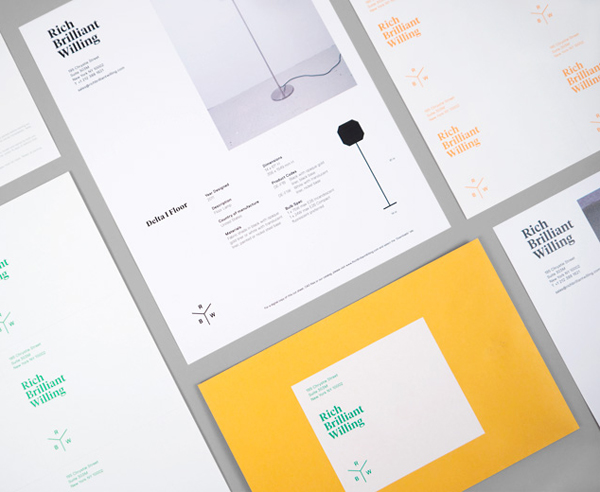 Follow BP&O:
RSS
Facebook
Twitter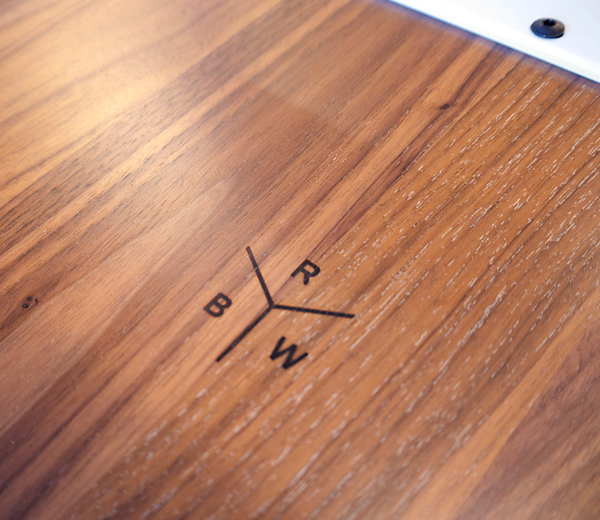 If you liked this then you may also like:
---