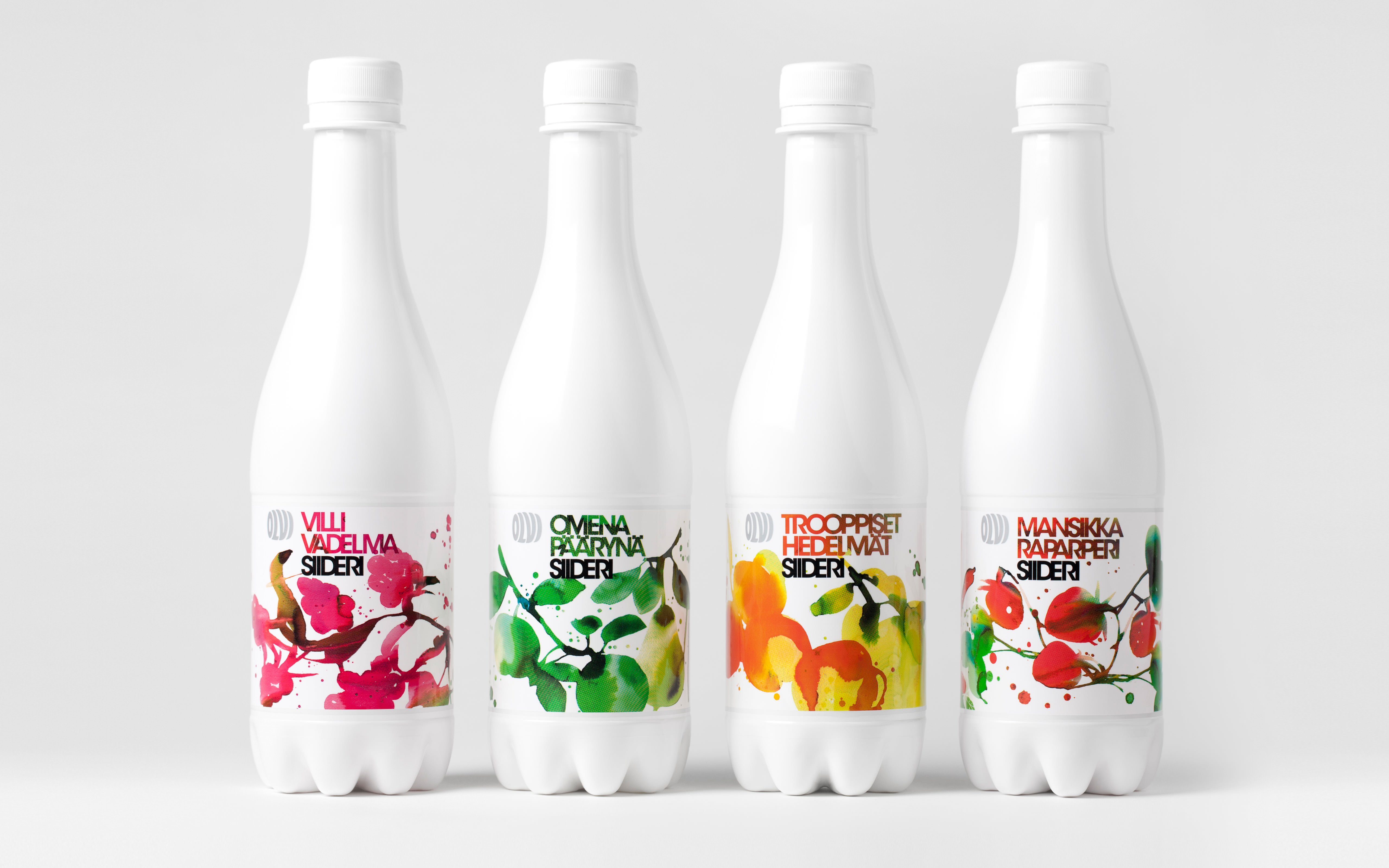 Olvi is Finnish independent brewery that produces a broad range of beers, waters, juices, and soft drinks. Their latest range of dry, light and sweet ciders, branded and packaged by Helsinki based design studio Bond, working in collaboration with Stina Persson, were developed to have 'a strong shelf impact with natural and pure design which stands out from competitors green bottles'.
This is an incredibly unusual way of presenting cider and rejects a lot of the conventions of the category but appears, through a very well rendered series of bright and fruity illustrations, enhanced by opaque white structural design, clean, fresh and youthful. I have very little knowledge of the Finnish cider market so not entirely sure of its effectiveness and positioning, I am however sure it will deliver the intended shelf impact.
Design: Bond. Illustration: Stina Persson Fonts Used: ITC Avant Garde Gothic.