Nostalgi and Classic Racks by Bedow
Opinion by Richard Baird Posted 13 June 2012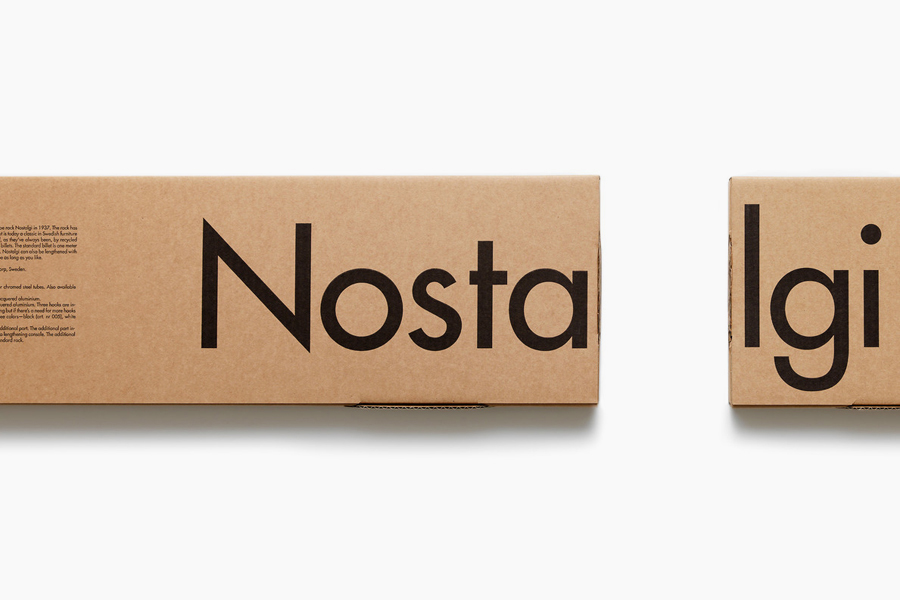 Nostalgi is a hat and shoe rack, now considered a Swedish furniture classic, designed by Gunnar Bolin in 1937 and manufactured by Essem. Taking its cues from Essem's functionalist past and artisanal manufacturing processes, Stockholm based graphic and product design studio Bedow, developed a packaging solution for Nostalgi that contrasts two vastly different sizes of Futura, reflecting the products bold, iconic style and attention to detail, set across an uncoated, unbleached substrate as a single colour print treatment that neatly draws together the aspects of art, craft and modernistic design principles. The off-the-edge type bleed is a nice reference to the modular and extendable nature of the product that really compliments the width of the packaging.
"Essem Design manufactures and markets hallway interiors for both private and public spaces with emphasis on functionality and quality. The line consists of classic racks from the functionalism era to newly designed hooks from today's prominent designers. The roots of the company goes all the way back to the 1930's. Since 2002 the company is run by Sten-Roger Bladh."
"Functionality and quality are our watchwords and our artisanal manufacturing process imbues everything from product to packaging. The company has an environmental policy and the hooks and rack consoles are molded from recycled aluminium. Our products are manufactured in Anderstorp, Småland."
– Essem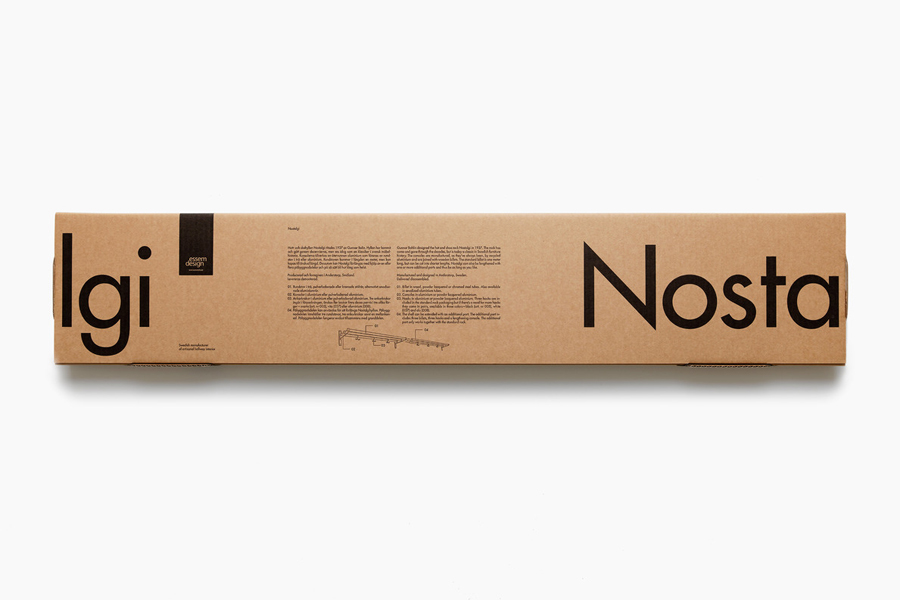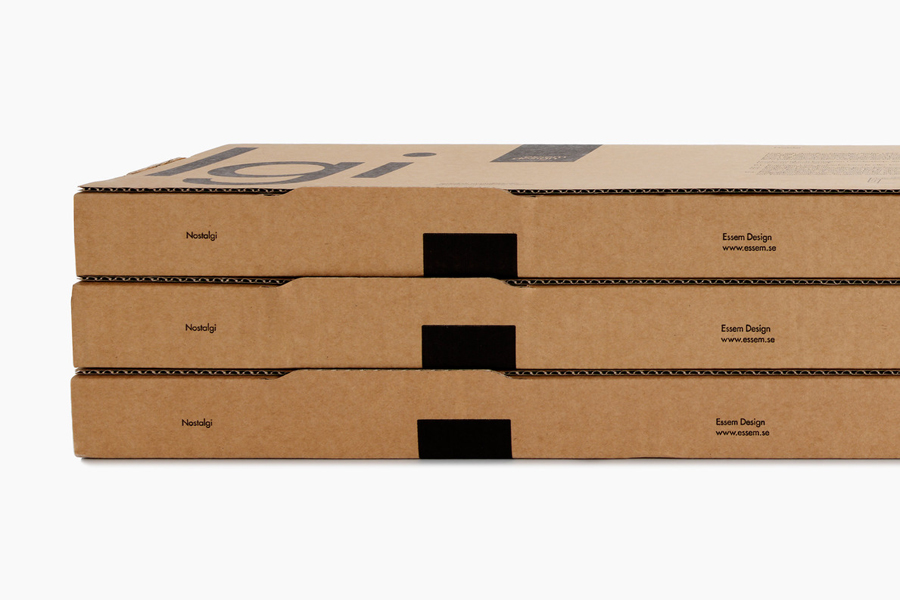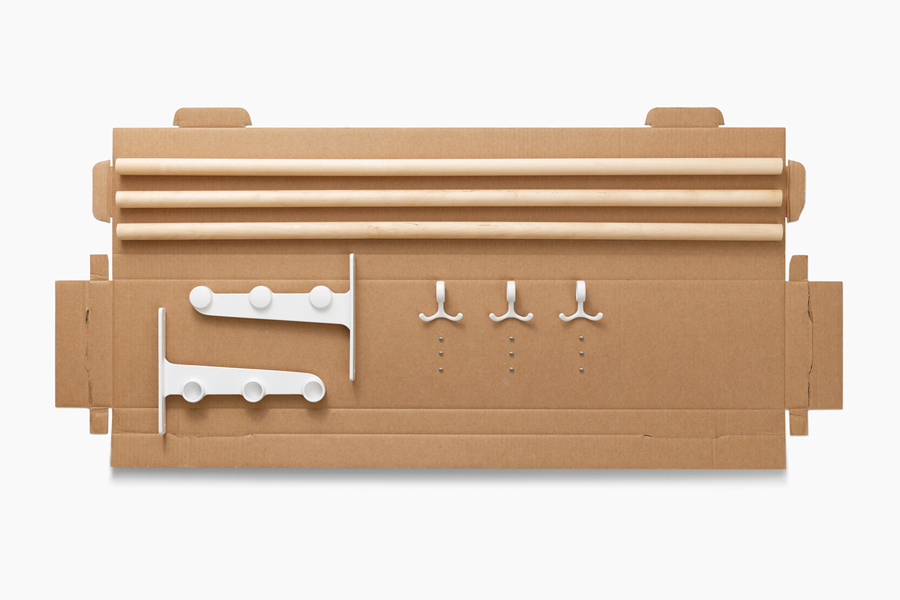 Classic is a rack created by Swedish designer Gunnar Bolin in 1958 and continues to be manufactured by Essem. Like Nostalgi, Classic's packaging shares a simple uncoated unbleached corrugated card solution with a simple black ink print finish. However, in this case the sans-serif typography is set along a curved baseline mirroring the form of what was, at the time, a unique aesthetic for racks.
"In the end of the 50s Gunnar Bolin designed the rack Classic. Its round shapes broke new ground and spared many heads from sharp edges. The rack has been a best­seller over the years and reached its peak in the late 80s and early 90s when it sold over 50,000 units every year." – Bedow