Lesley's Gourmet by YUI Studio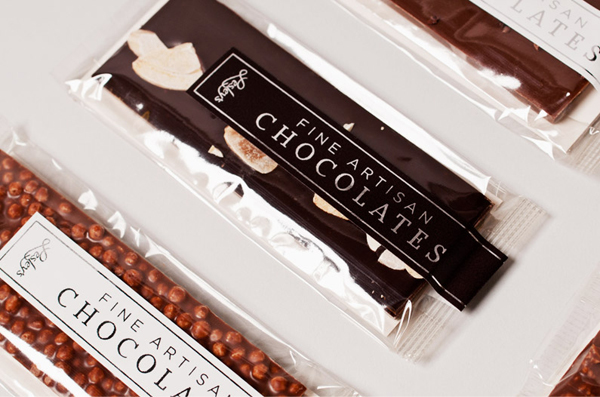 Lesley's Gourmet is a US based confectioner founded by caterer and event planner Lesley Clapham that makes french-styled artisan chocolates, fruit bars and chutney from natural, organic ingredients. YUI Studio was commissioned to develop the packaging for Lesley's Fine Artisan Chocolates range, delivering a clear plastic substrate and uncoated paper combination alongside a silver print finish to create subtle contrast throughout.
"When Lesley's Gourmet came to us, they already had an outstanding reputation as a confectionary boutique that caters to high-end customers. The company only uses the finest of ingredients in all of their products. Case in point: their chocolates are made from only the best Swiss and French cocoa."
"Reflecting their commitment to quality, we developed a packaging system based on simplicity and purity, with a simple design that allows her products speak for themselves."
– YUI Studio
YUI Studio's packaging solution is an incredibly simple but complementary resolution of material, graphic design, space and print treatment that appear restrained yet communicative. The geometric cut of the label, shape of the box and high gloss finish offer a manufactured contrast to the organic form of the chocolate that, like the juxtaposition of silver foil, tactile uncoated paper, and a serif and sans serif typographical combination, neatly fuses handcraft with contemporary quality and sophistication.
Although conventional the clear plastic structural design allows the detail of the confectionary to be presented with an art-like reverence that really emphasises the theme of exclusivity but with the practicality (alongside an adhesive label), straightforward simplicity and honesty you might associate with small-scale traditional market chocolatiers. The broadly spaced uppercase characters, fine borders and monochromatic colour palette confidently draw on high fashion sensibilities to build perceived value while the logo-type, split across two panels, abbreviating 'Fine Artisan Chocolates' to 'Fine Choc', cleverly mixes formal and informal language, adding further contrast and interest to the packaging.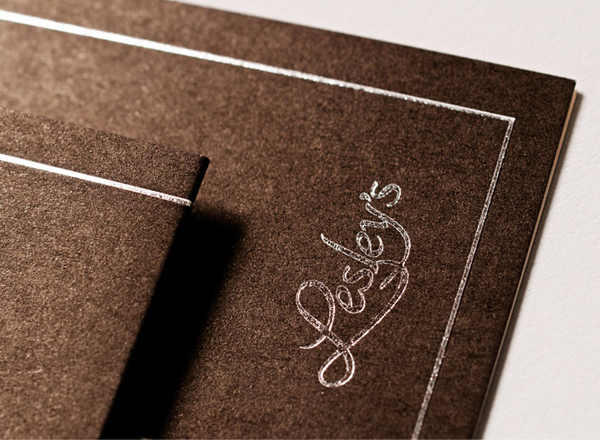 Follow BP&O:
RSS
Facebook
Twitter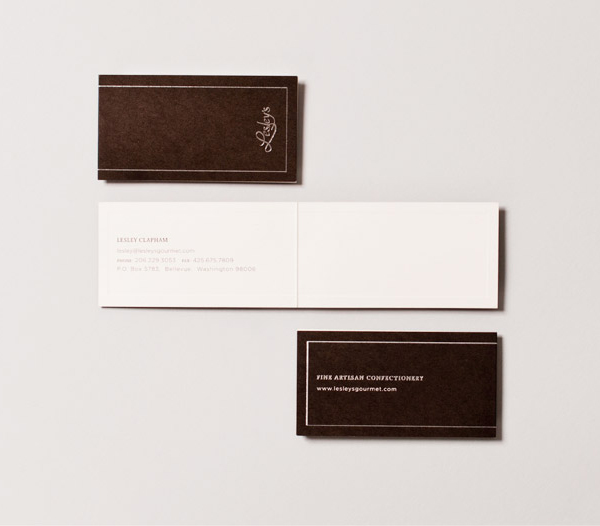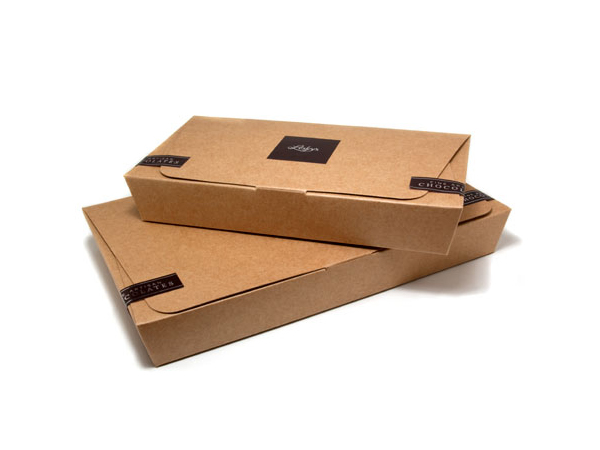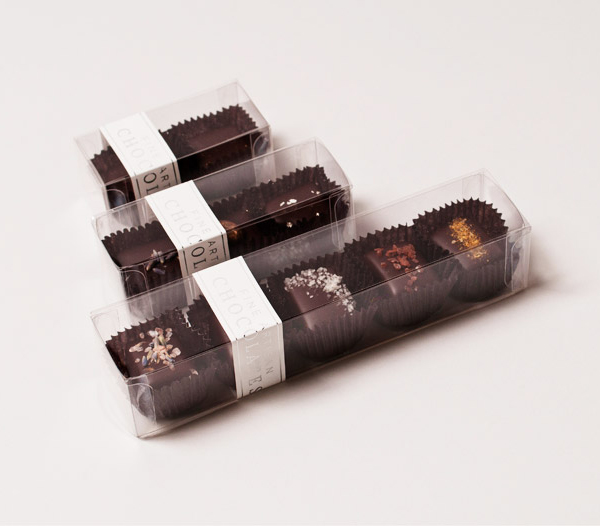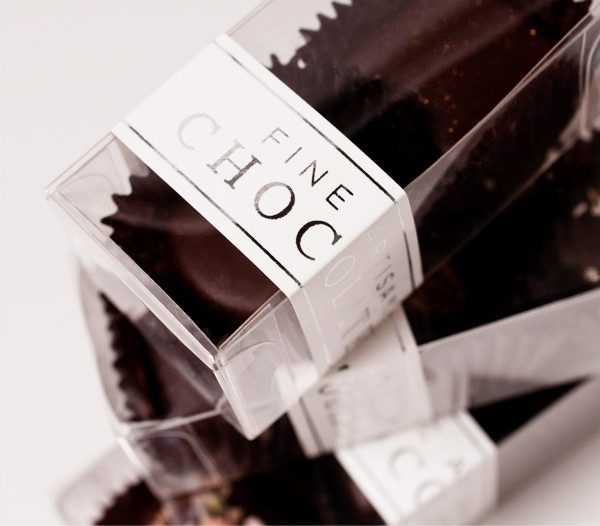 More packaging design work:
---