Gardie designed by Paradox Box
| Author: Richard Baird

|

Filed under: Architecture and The Built Environment, Logo Reviews | Tags: Brand Identity Reviews, Business Card Design, Design Opinion, Flowers, Graphic Design, Illustration, Landscaping Logos, Logo Design & Branding Blog, Logo Designs, Logo News, Logo Opinion, Swing Tag Design, The Best Logo Designs of 2012, Typography

|

Comments Off

on Gardie designed by Paradox Box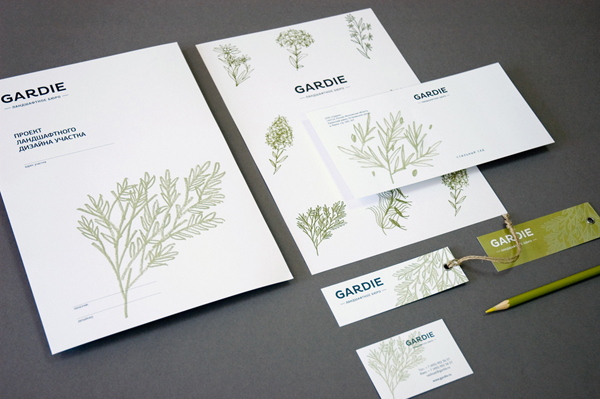 Following a recent move into the service sector, Russia's largest producer and wholesaler of seed and plant growing materials commissioned Ufa based brand and environmental design agency Paradox Box, who utilised an organic and structural contrast of hand rendered plant life and geometric type, to develop the visual identity for its new landscaping business, Gardie.
"The identity is built on a combination of minimalist logo and hand-made graphics, stylized sketches of plants, carried out by landscape designer. This solution allows you to create an emotionally warm and vivid visual image of the brand. Slogan: A stylish garden."
– Paradox Box
I really like how the simplicity of the illustrative work, its mix of light and heavy impressions across the substrate and clear phytotomy neatly fuses plant knowledge with a sense of energy, creativity and spontaneity. The logo-type's bold uppercase letter-forms, decent spacing and monochromatic colour palette clearly draws from the architectural world, offers significant contrast to the flora, communicates landscaping experience and appears confident, professional and distinctly structural. A slight extension of the 'R' delivers a subtle proprietary twist that implies new growth and ties it thematically to the illustrative elements. Like the juxtaposition of precise strokes and loose sketches the colour palette neatly contrasts the light and shadow of the built environment with the greens of the natural world.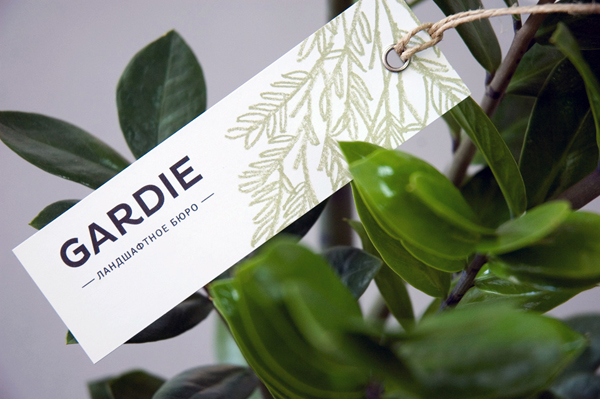 Follow BP&O:
RSS
Facebook
Twitter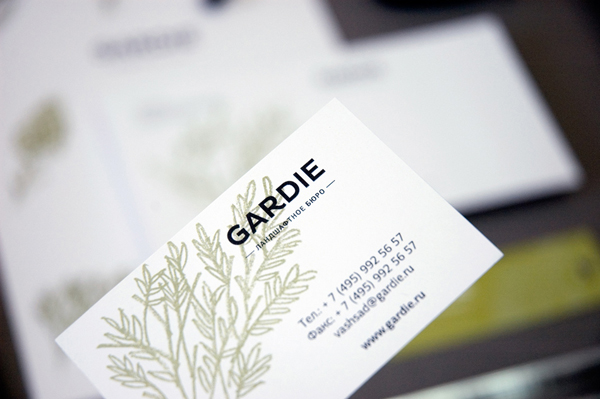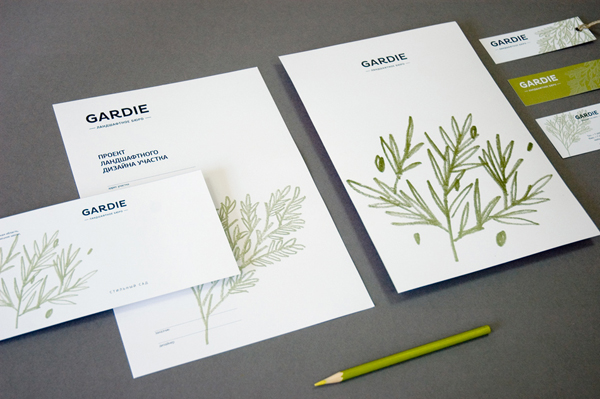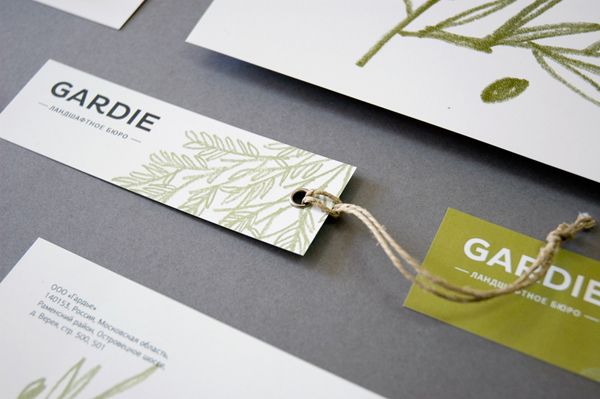 If you liked this then you may also like:
Support BP&O
Thank you to everyone who has visited BP&O since its beginning in 2011. As many of you know, BP&O has always been a free-to-access design blog that seeks to offer extended opinion on brand identity work. It has sought to be the antithesis of the social media platform that often disentangles form, context and content. Writing articles can take 2-4hrs and are carefully researched.
I am passionate about design writing and believe that spending time to write about work, rather than just posting images, furthers design discourse. If you have enjoyed this article, have been with the site from its early days and would like to help contribute to its future, please consider supporting the site with a small PayPal donation. This will go towards the costs of hosting, CDN (to make the site quick to load) and Mailchimp, and cover some of the time it takes to research, write-up, format and share posts.
---