Yochanan Deli designed by Koniak
Yochanan is an urban delicatessen that specialises in good quality comfort food created by chefs Yochanan Bernstein and Itai Friedman. The deli's identity, developed by Nurit Koniak, Diego Zaks and Natasha Boguslavsky of Tel Aviv based boutique studio Koniak, was designed to reflect the founder's personality, work ethic and philosophies.
Based around a vertically stacked typographic and simple two colour combination, Koniak's identity solution has a very restrained and modernistic sensibility. The execution of the logo-type confidently mixes the professionalism and formality of a bold and light uppercase sans serif alongside a very subtle sense of heritage and tradition through the fine lines and curved type treatments. There is a nice use of space between the letter-forms and lock-up that makes good use of the white background of the print work. A vivid blue spot colour creates a striking, unusual and distinctive personality within the deli sector while referencing Israel's national colours.
The neutral sans serif, grid based layouts and geometric shapes along with the practicality of an adhesive print treatment, introduce an underlying utilitarian practicality that has low volume affordability but not at the expense of visual quality. The fine and tight line work of the patterns offer a neat juxtaposition to the heavier logo-type adding further depth and a sense of craft detail to the visual expression of the brand. There is not much in the way of what you might traditionally expect from a 'comfort food' proposition but its blend of simplicity and practicality looks professional, honest and contemporary.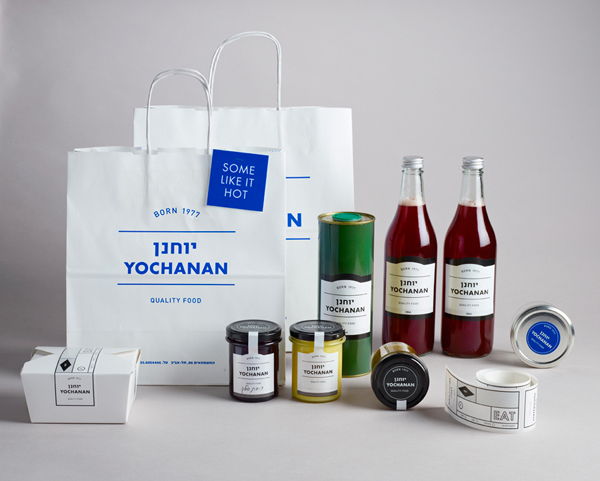 Follow BP&O:
RSS
Facebook
Twitter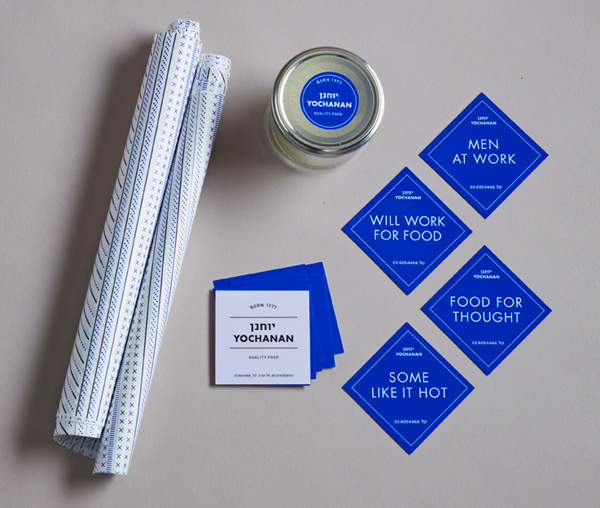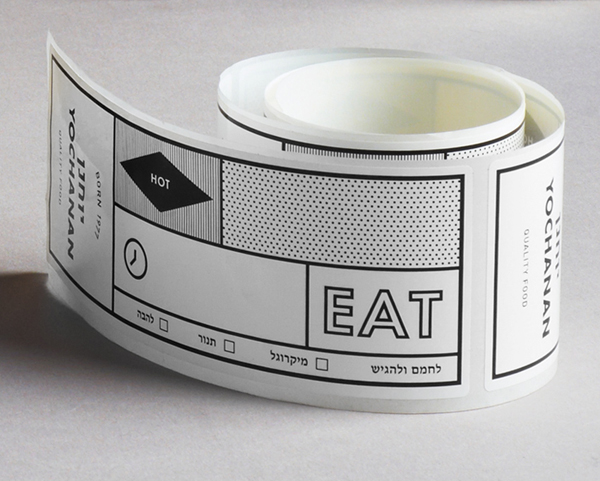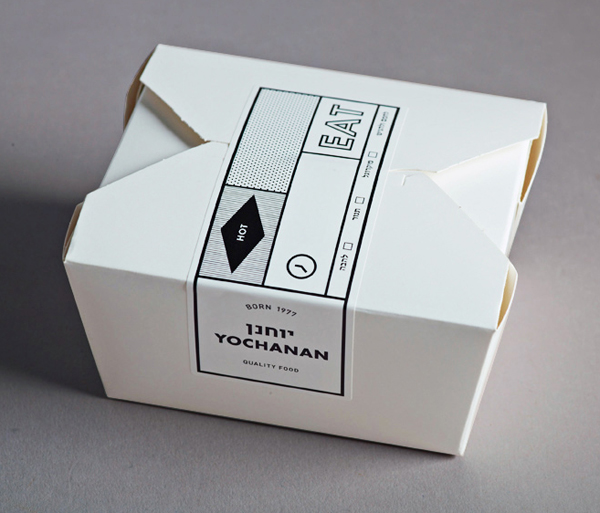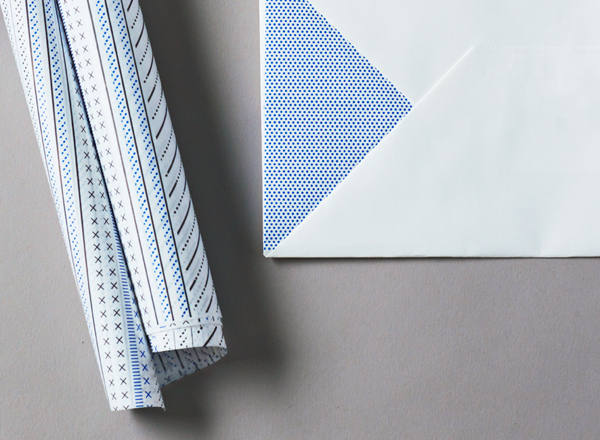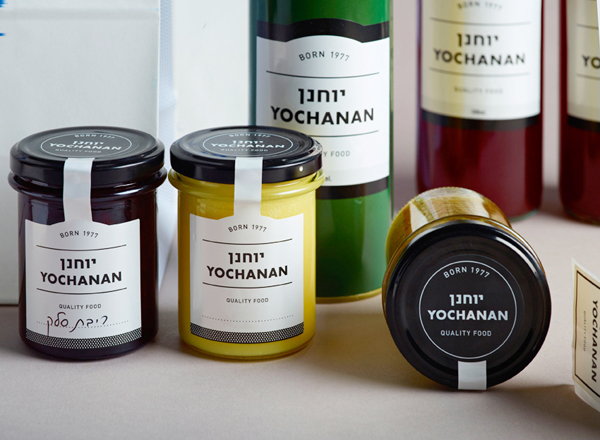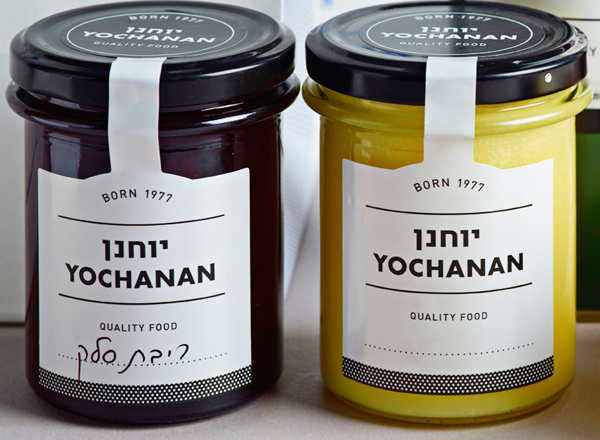 If you liked this then you may also like:
---